Mercedes-Benz have unveiled the 2016 Mercedes-AMG C63 DTM Coupe at the ongoing IAA 2015. As the name suggests, the DTM competitor is based on the AMG C63 Coupe, which also celebrates its world premiere at this event.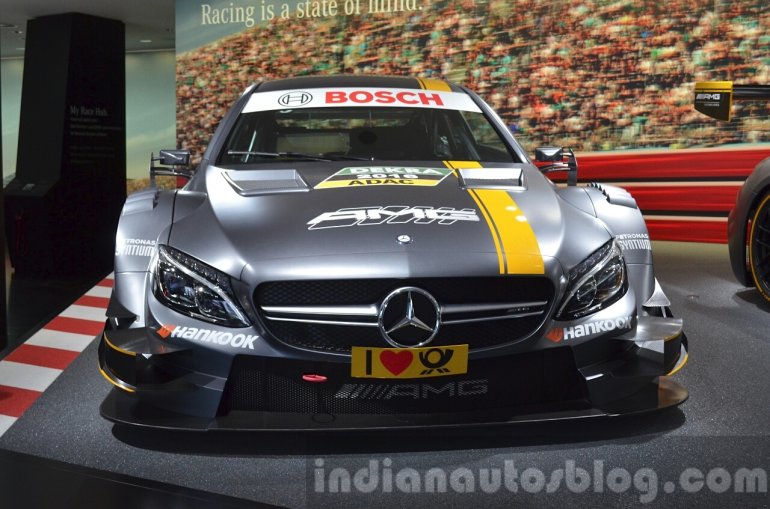 Set to compete in the 2016 season of the DTM Championship, the German machine derives its power from a 4.0-liter V8 engine that makes 490 PS at 7,500 rpm and peak torque of 500 Nm. The engine sends its power to the rear wheels via a transverse-mounted 6-speed gearbox. Built on a carbon fibre monocoque with a steel roll cage, the racing car's bonnet, doors, side panels and wings are also made out of carbon fibre.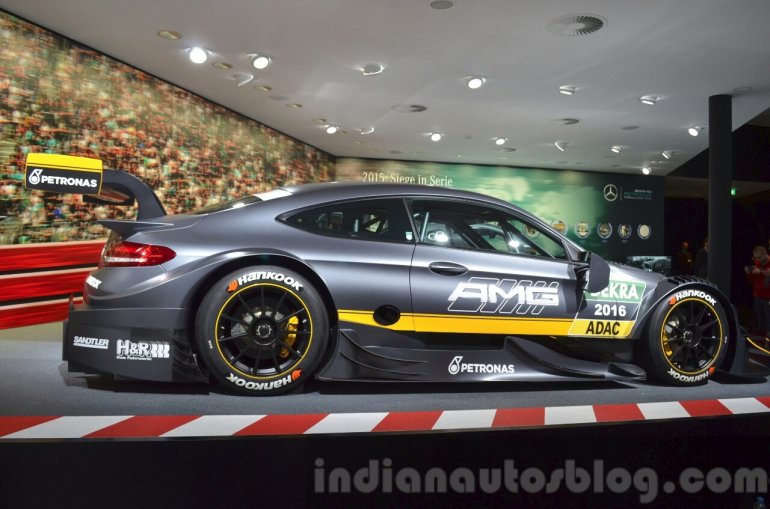 Both the front and the rear the car get double wishbone pushrod suspension setup with spring and damper units. A standard carbon braking system without ABS provides stopping power. Mounted at the front are aluminium wheels with 300/680 R18 tyres, while the rear gets 320/710 R18 tyres. The track-only vehicle measures 5,010 mm in length, 1,950 mm in width, 1,210 mm in height, and has a wheelbase of 2,750 mm. Fitted with a 120 liter fuel tank, the entire car weighs a paltry 1,120 kg.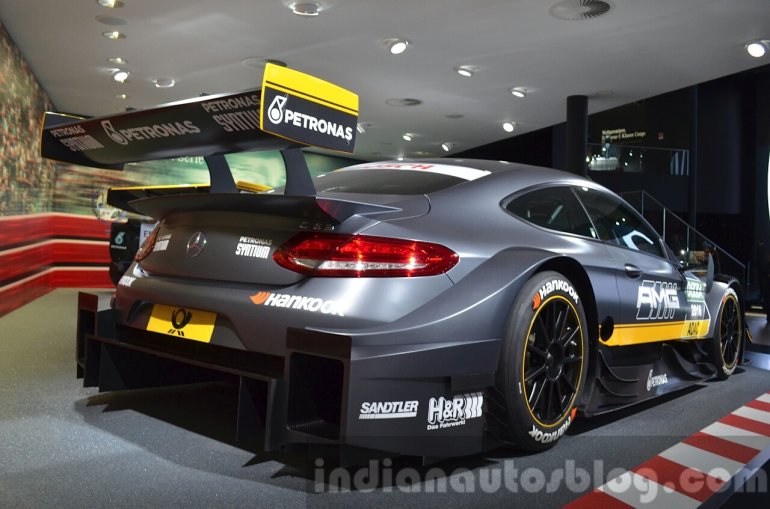 Coming as an improvement over the 2015 Mercedes-AMG C63 DTM coupe, the 2016 version carries aerodynamic changes that are permitted by DTM regulations. As far as its design is concerned, the car gets "dynamic-looking" headlights and the typical AMG twin blade grille. Other features include a prominent front splitter, dual-vented hood, and front and rear diffusers to extract maximum downforce. Aerodynamic modifications have also been done, the company's press release says, to the car's side panels, the flat bottom and the prominent rear wing.
You can get more info in the press release shown below the gallery.
2016 Mercedes-AMG C63 DTM Coupe unveiled - Press Release
[Can't view the document? Head to SlideShare]