Second bodystyle of the tenth gen Honda Civic.
Honda has announced that they will unveil the 2016 Honda Civic Coupe at the 2015 Los Angeles Auto Show, which will open its doors on November 17 for the press.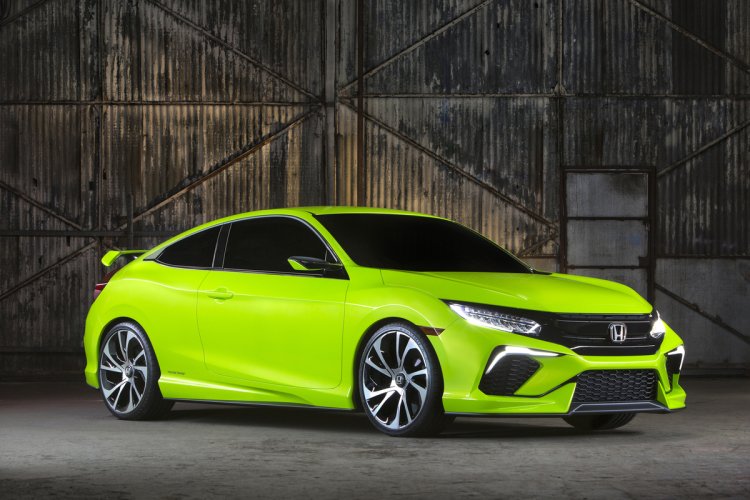 Previewed by the Honda Civic Concept at the 2015 New York Auto Show, the design of the 2016 Honda Civic Coupe is expected to look like the regular 2016 Honda Civic with two lesser doors and "even sportier lines".
As for engine lineup, the 2016 Honda Civic Coupe will borrow the lineup from the Honda Civic sedan, which includes a new 2.0-liter, 16-valve i-VTEC 4-cylinder engine and a more-powerful 1.5-liter Turbo VTEC engine paired to a "unique" CVT gearbox.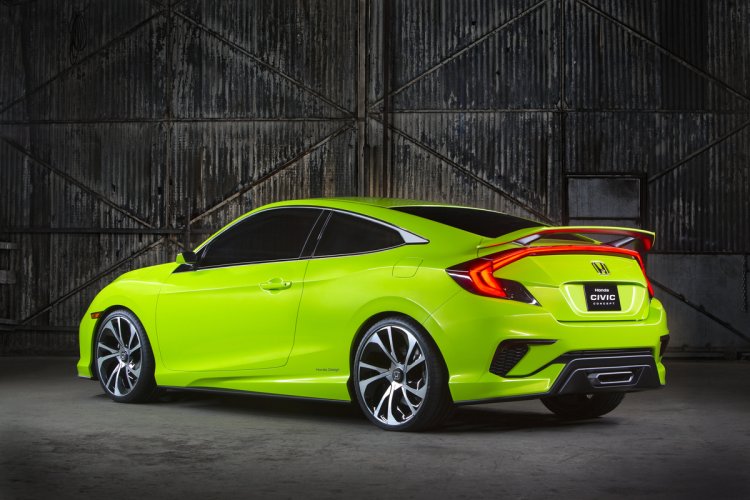 Honda promises to launch a diverse model line of the tenth generation Honda Civic, which will also include the 5-door hatchback as well as a sportier Honda Civic Si and Honda Civic Type R variants, where the latter will be the first of its kind in the U.S.A.
2016 Honda Civic Coupe to debut at the 2015 Los Angeles Auto Show - Press Release
[Slideshare link]