Will debut a new six-cylinder petrol engine.
Post a private unveiling of the next generation 2016 BMW 7 Series in the United States, BimmerToday has published this revealing image showing the side of the S Class competitor.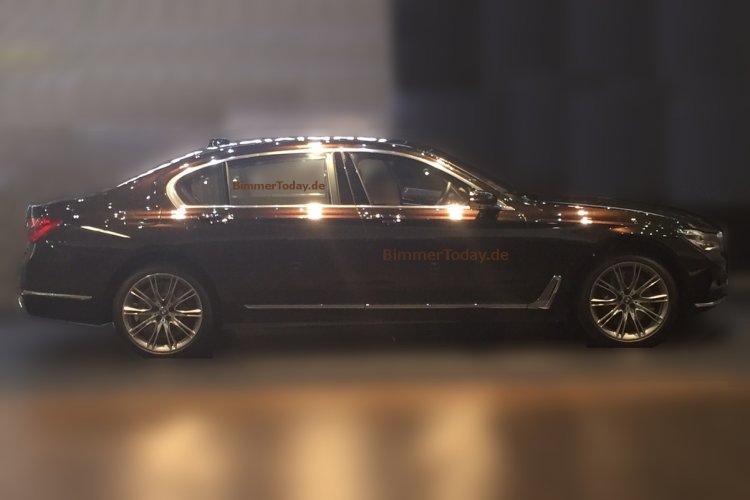 Overall weight of the new 7-er has come down by 130 kg owing to two developments: extensive use of carbon-fibre-reinforced plastic (CFRP) in the structure of the passenger cell and new generation engines. BMW says that it has adopted similar CFRP technology as the one used on the flagship BMW i8, leading to higher torsional rigidity and strength.
A new six-cylinder in-line petrol engine with TwinPower Turbo technology will make its debut on the new 7 Series which is codenamed G11 (G12 for the long wheelbase version). While the 7 Series will continue with an 8-speed gearbox, engineers have "further developed" this transmission, predictably for smoother and more efficient shifts.
The new Mercedes S Class may have a reason to worry as the 2016 7 Series will feature a two-axle air suspension with automatic self-leveling as part of the standard kit. Further, electronically controlled dampers and an electromechanically-driven Dynamic Drive roll stabilization system would set new benchmarks for driving dynamics in the luxury segment, claims BMW.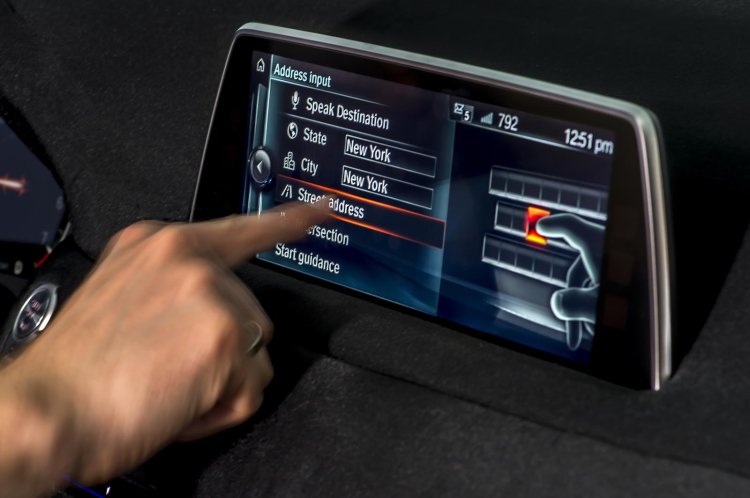 The new 7 Series will debut BMW's touchscreen iDrive system, which is also equipped with gesture control. A 3D sensor detects hand movements, through which the user can adjust the volume, accept or reject calls or even set a custom function.
Even as rivals Mercedes and Audi claim to be developing self-driving cars, or even partly autonomous vehicles, the forthcoming 7 Series may shift the limelight to BMW as it will be the world's first series-produced car with remote control parking. Without anyone at the wheel, the new 7-er can manoeuvre itself into parking spaces and garages. Using a newly-developed BMW display key, the driver can make the sedan exit a parking space fully automatically as well.
Also read: New BMW X6 to launch in India next
The 2016 7 Series is expected to be unveiled at the Frankfurt Motor Show come September 2015. It is certain to launch in India next year, with BMW choosing to continue assembling it at their Chennai plant by way of CKD kits with increased localization.
[Source - BimmerToday]