It has a powertrain similar to the BMW i8 sports car's.
BMW has unveiled the BMW 225xe PHEV at the 2015 Frankfurt Motor Show. The car is based on the 2-Series Active Tourer and will be hitting markets next year.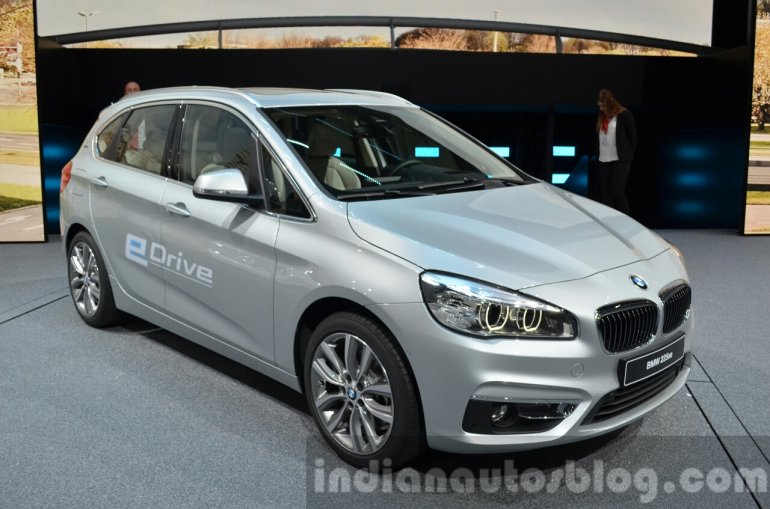 The BMW 225xe is an all-wheel drive car and gets its propulsion from a 1.5-liter, three cylinder, twin-turbo engine that produces 134.1 bhp and 220 Nm of torque driving the front wheels through a 6-speed automatic gearbox. The rear wheels are driven by the 2-speed auto transmission mated to an electric motor that generates 86.8 bhp and 165 Nm of torque. The two axles are not linked in any way and derive power from the power units located close to them.
The combined power output of both the drivetrains are 220.9 bhp and 385 Nm of peak torque. Power to the electric motor is supplied through a 7.7 kWh motor located beneath the rear seats. The 225xe can reach a claimed top speed of 202 kmph with a 0-100 kmph time of 6.7 seconds.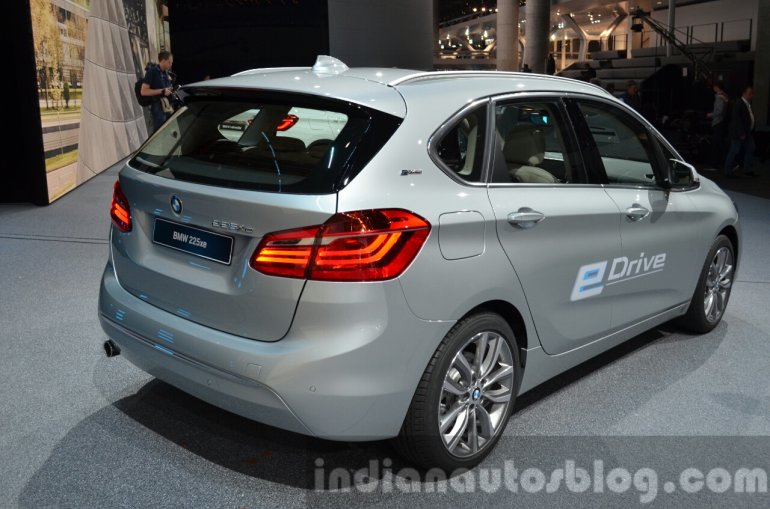 In pure-electric mode this tourer can cover 41 kilometers while achieving a maximum speed of 125 kmph. BMW says that the 225xe has a fuel consumption figure of 49.98 kmpl with a carbon output of just 46g/km.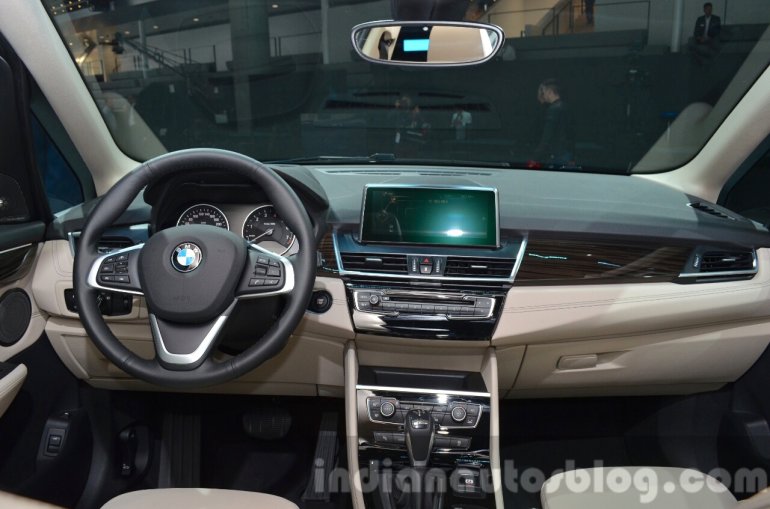 The 225xe has an intelligent all-wheel drive system that can send power to the front wheels, rear wheels or four wheels depending on the situation. The system can also work with the Dynamic Stability Control to optimize acceleration, traction and efficiency.
BMW 225xe to debut at the 2015 IAA - Press Release
[Slideshare link]