Range topping R8 V10 Plus can hit 0-100 km/h in a mere 3.2 seconds.
Audi tries to entice the Chinese audience at the 2015 Auto Shanghai 2015, which kick-started few hours back, with displaying the top-spec Audi R8 V10 Plus which can accelerate from idle to 100 km/h in just 3.2 seconds, touch 200 km/h in 9.9 seconds to reach a top speed of 330 km/h. It is priced at £137,500 (INR 1.29 Crores) and will go on sale in Europe from January next year.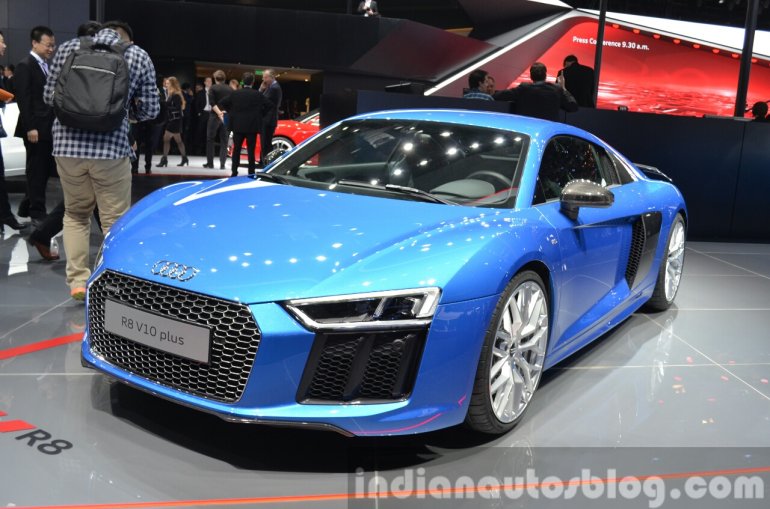 The V10 Plus uses the same 5.2-liter V10 FSI engine as the regular R8 V10 (producing 540 hp), but is tuned for a higher 610 hp and 560 Nm of output. An exclusive 7-speed S-Tronic transmission works in unison with an improved permanent all-wheel drive Quattro system. The V10 engine used in the R8 range features new cylinder on demand (COD) system which translates into lower fuel consumption and Co2 emissions.
The new car involves a great deal of carbon fiber and aluminium in its body panels and Alcantara smeared across the cabin.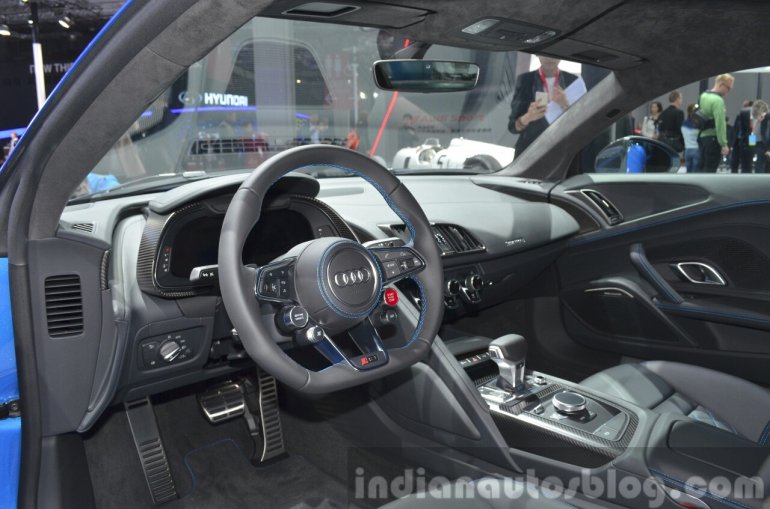 The latest R8 range also includes the R8 e-tron featuring a 92-kWh lithium-ion battery with an electric driving range of 280 miles.