Second-gen R8 incorporates almost 50% parts of the Audi R8 LMS.
Audi showcased the 2016 Audi R8 Spyder at Auto China 2016 (2016 Beijing Motor Show) last month. The convertible version of the second generation Audi R8 coupe was originally unveiled just over a month back at the 2016 New York International Auto Show.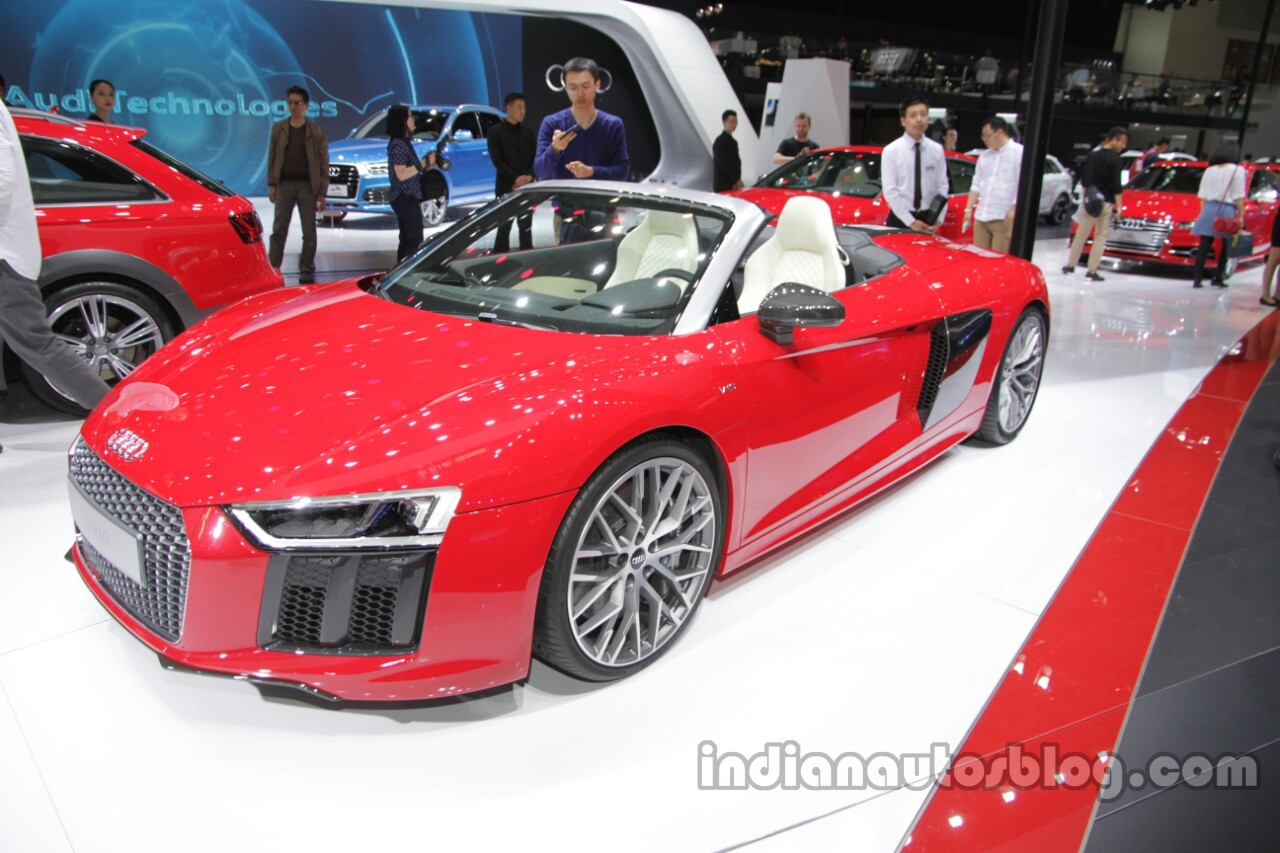 The 2016 Audi R8 Spyder gets a newly developed cloth-made hood which weighs 44 kg. At the press of a button, an electro-hydraulic drive opens and closes the soft top in just 20 seconds, and this can be done at speeds up to 50 km/h. The hood module, which comprises the components roll-over protection, hood, hood tray, rear-window compartment and a multiple-joint hinge for the carbon fiber reinforced, hydraulically powered hood compartment cover, is located behind the seats.
Audi says that the levels of road and wind noise inside the car have been lowered and turbulence at head level has also been reduced. A wind deflector made from synthetic textile reduces the reverse flow around the head by approximately 90% and around the shoulder/neck by 80%. The hood is available in three different colours: black, brown and red.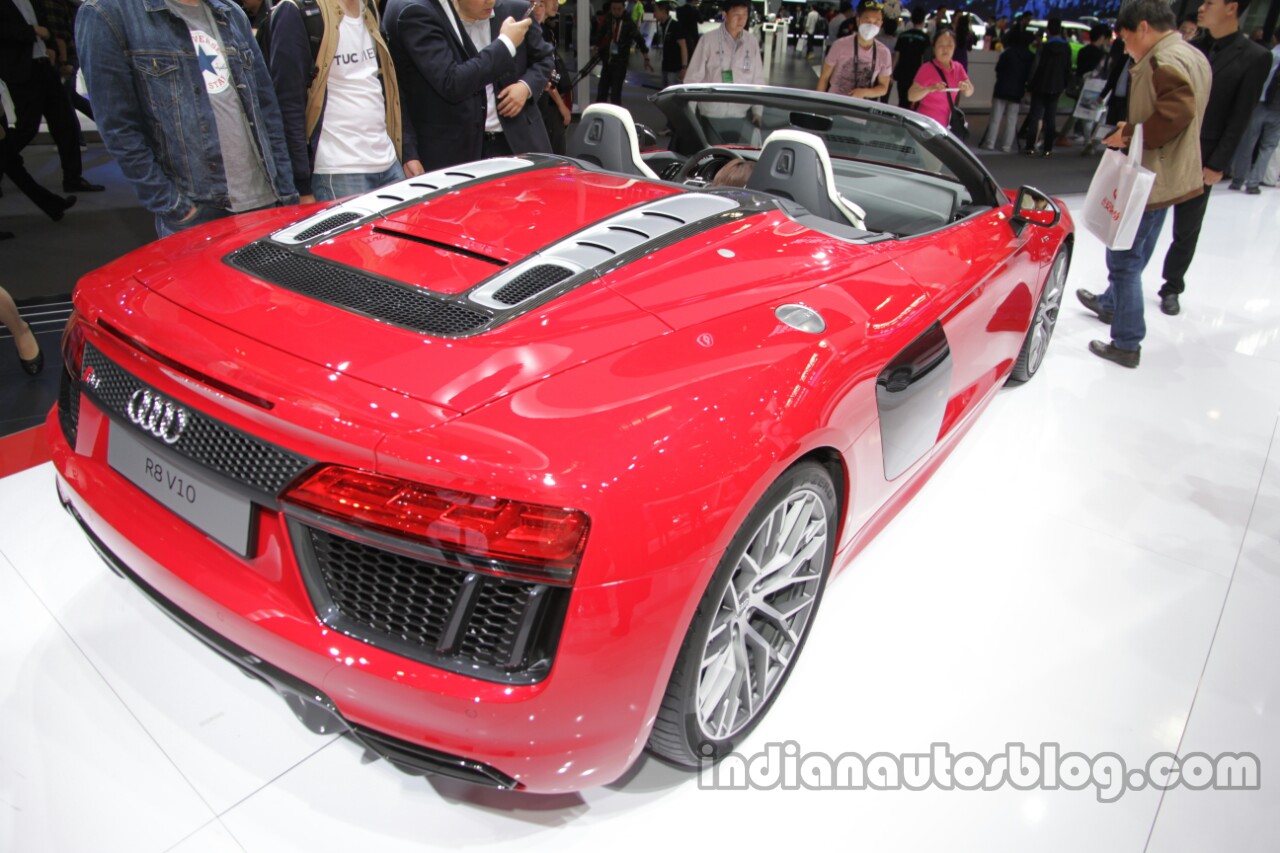 The 2016 Audi R8 Spyder is powered by a 5.2-litre naturally aspirated V10 engine good for 397 kW (540 hp) and a torque of 540 Nm of torque. The all-new R8 convertible is capable of doing a 0-100 km/h sprint in 3.6 seconds and going further up to a top speed of 318 km/h. It will be built at the R8 production facility outside Neckarsulm, Germany.