The Q7 on display is specifically for Asian markets.
Audi has showcased the 2016 A4 and the Q7 e-tron 2.0 TFSI Quattro at the 2015 Tokyo Motor Show. Out of these two, the A4 is expected to have its Indian launch next year, whereas the new Q7 TDI is expected to launch in the coming weeks.
2016 Audi A4: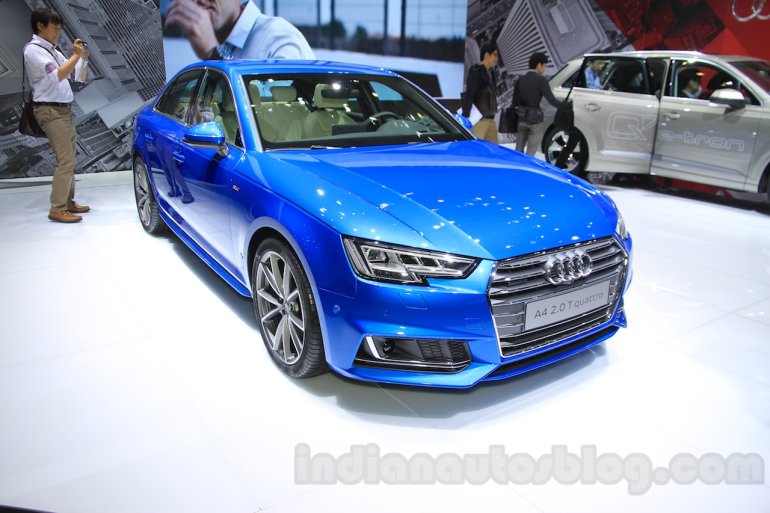 The 2016 Audi A4 comes in three trims – SE, Sport and top-end S Line variants. It is based on the new MLB platform that blends an intelligent mix of materials and lightweight construction resulting in a weight reduction of 120 kg. The sedan has a length of 4.73 meters with a wheelbase of 2.82 meters and a drag coefficient of 0.23 Cd.
The interior gets an upgraded Audi MMI infotainment system with an 8.3-inch display, Bang & Olufsen sound system, head-up display and an Audi phone box with inductive charging.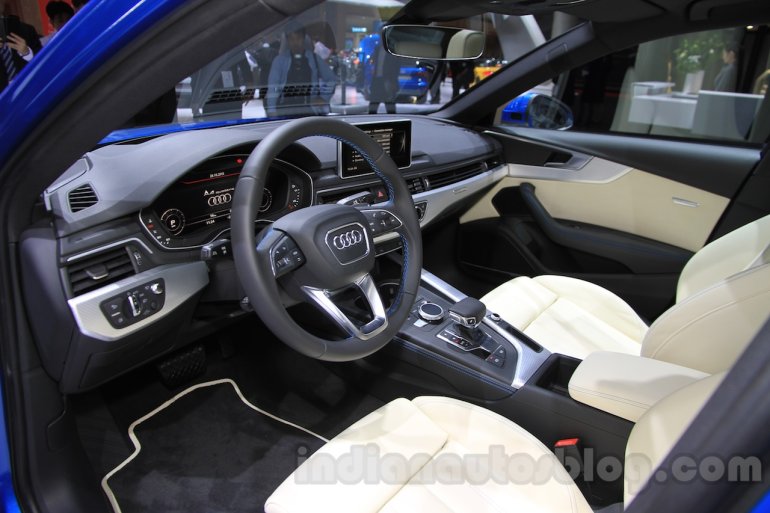 Power comes from a choice of four cylinder petrol, four cylinder diesel and a six-cylinder diesel. These have power outputs ranging from 150 hp to 272 hp. Gearbox options are just as diverse with a 6-speed manual, 8-speed tiptronic and 7-speed S-Tronic automatic units.
2016 Audi Q7 e-tron 2.0 TFSI Quattro: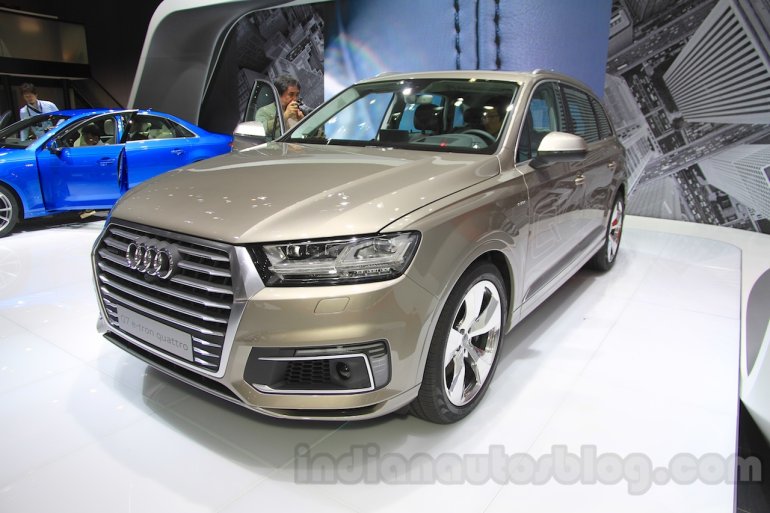 This variant of the Q7 powered by a 2.0-liter four cylinder TFSI petrol unit that produces 252 PS and 370 Nm, while the electric motor dishes out 128 PS and 350 Nm; paired to an 8-speed transmission. The combined output is 367 PS and 700 Nm, with that kind of pulling power 5.9 seconds is all it takes for the sprint from 0-100 km/h, top speed is 220 km/h.
The electric power is supplied to the motor by a 17.3 kWh lithium-ion battery giving a claimed electric-only range of 53 kilometers. When combined with the combustion engine, this figure goes up to 1,020 kilometers. The Q7 e-tron has a fuel consumption figure of 40 km/l with CO2 output rated at 60 g/km.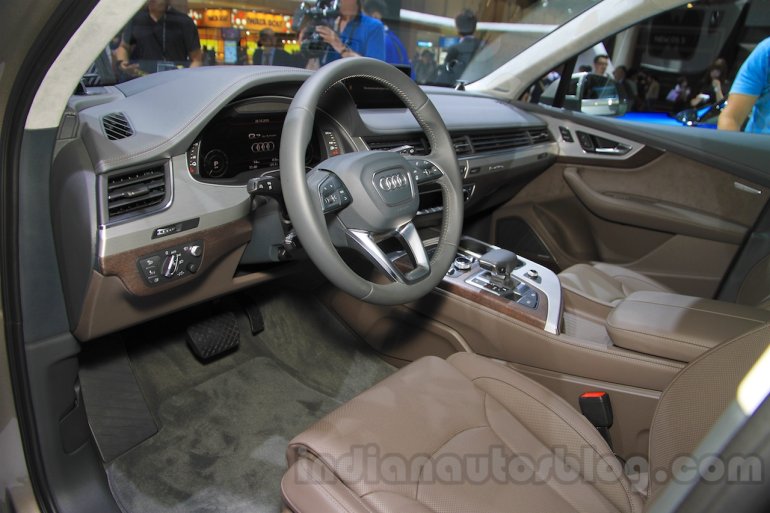 On the inside, there is Audi's MMI infotainment system with a touchpad, 3D sound system from Bang & Olufsen and phone box with wireless charging. Optional equipment are head-up display, tinted privacy glazing and panoramic glass sunroof, and contour seats with massage function.