The 2015 Volkswagen Scirocco was recently spied during a test run in North America. With the next generation Mk4 model due to arrive by 2016, the third generation Volkswagen Scirocco will undergo one last facelift to hold out until the introduction of the new model.
The Scirocco facelift will incorporate a redesigned front fascia in the form of new headlights, a new grille and a tweaked front bumper. The rear fascia will remain the same.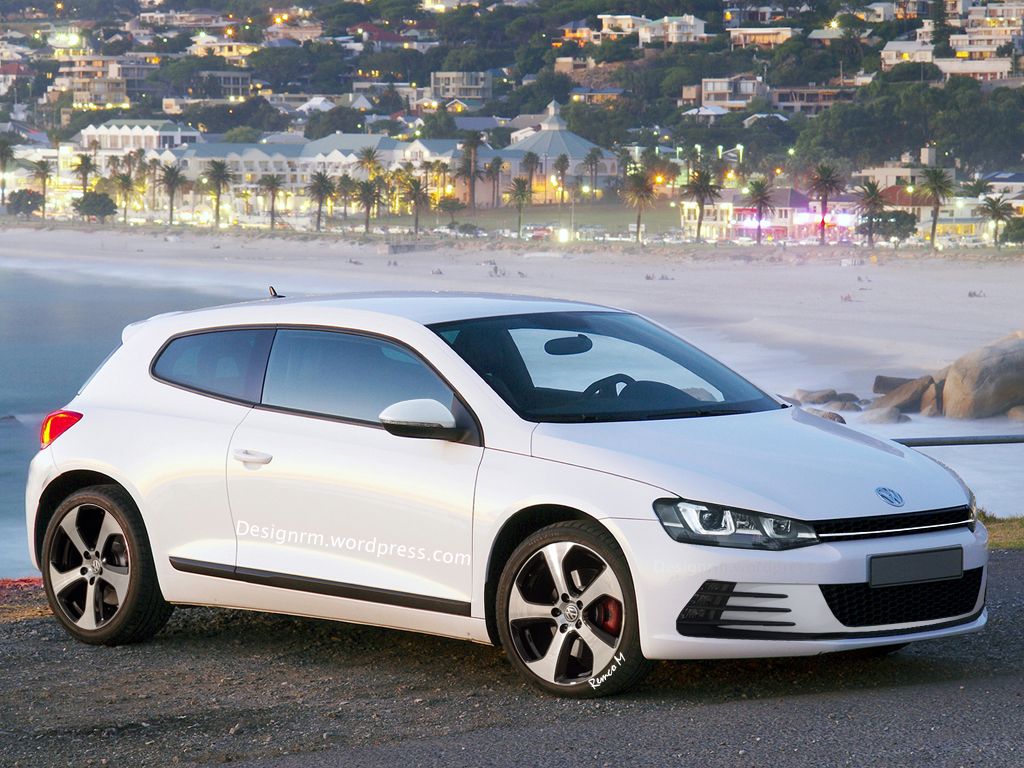 While the updated hatch may also sport refreshed interiors according to unconfirmed reports, here's a speculative exterior rendering of the facelifted Scirocco from DesignRM featuring the expected updates.
The front fascia is equipped with a twin-lens headlamp unit which is quite distinct to the present outgoing model. The upcoming Volkswagen Scirocco retains the razor thin-grille with the VW logo on the descended part of the bonnet. A new front bumper with smaller air dam and aerodynamic fins, familiar to the fans of the Golf GTI, are also seen as part of the update. Contrary to the 'Interlagos' alloy wheels as seen in the current model, the facelift is planted on new five-spoke alloy wheels which make it look a lot sportier.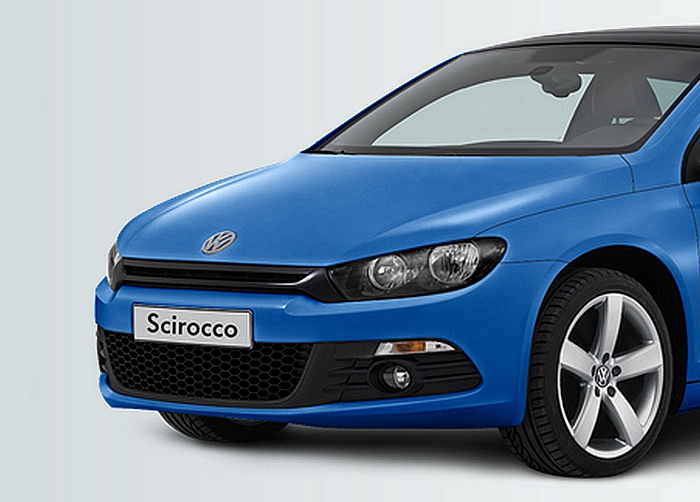 The third generation Volkswagen Scirocco that's presently on sale was unveiled at the Geneva Motor Show in 2008. Engine options for the current model include the 1.4L TSI petrol (122bhp and 160bhp), a 2.0L TSI petrol (210bhp and 265bhp) and a 2.0L turbo-diesel (140bhp and 170bhp). All engine options can be availed with a standard 6-speed manual gearbox, while the 6-speed DSG transmission can be had with the 2.0L engine, and a 7-speed DSG auto gearbox can be availed with the 160PS 1.4L engine.
[Source - DesignRM.wordpress.com]