The Volkswagen Polo facelift was officially revealed today, five years after the sixth generation model made its world premiere at the Geneva Motor Show of 2009. It will be presented at the 2014 Geneva Motor Show (held on the first week of March) and launched in Europe and UK this summer.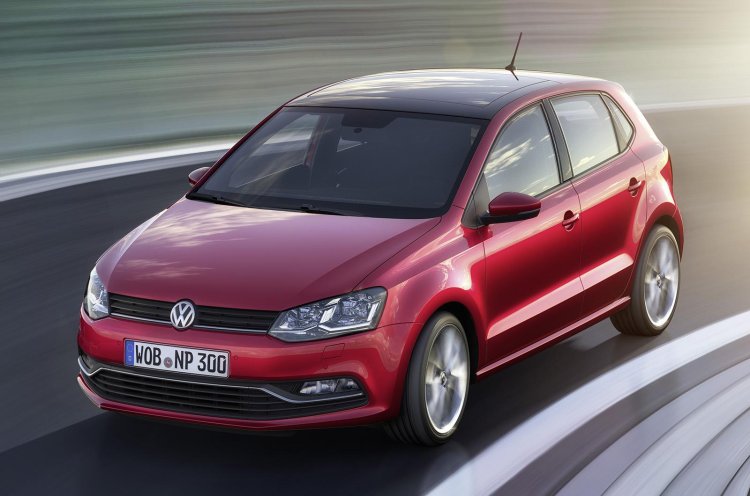 Exterior changes, previewed by the VW Golf Sportsvan concept at the 2013 Frankfurt Motor Show, include a new grille and bumper with chrome lines separating the foglamps. LED lights come optional, the style of the alloy wheels is new and a new bumper and taillight take their place at the otherwise unchanged rear.
Changes to the interior are also very subtle with the car receiving redesigned instruments and a steering wheel.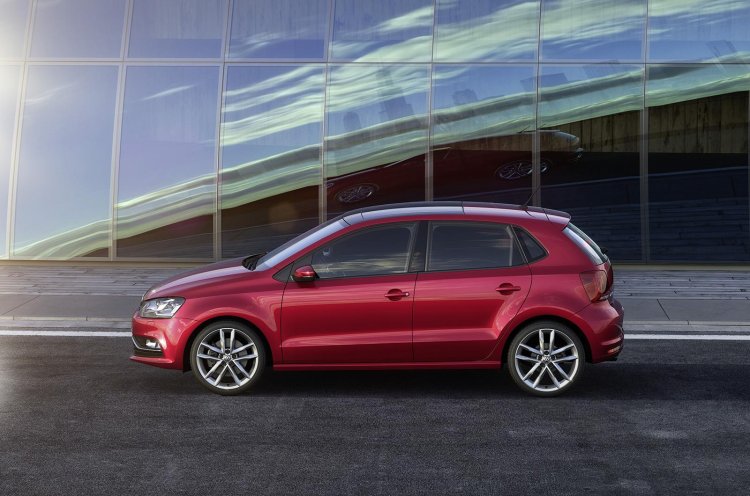 For Europe all Polos will come with an Automatic Post-Collision Braking System which automatically brakes the vehicle after an accident to lower the chance or consequences of a second impact. Optionally, electronically controlled dampers to change suspension settings is available. A new electro-mechanical steering system has also been introduced.
The infotainment system (a modular one) launched on the seventh gen Golf has been brought into the Polo. It has a proximity sensor and detects swiping fingers.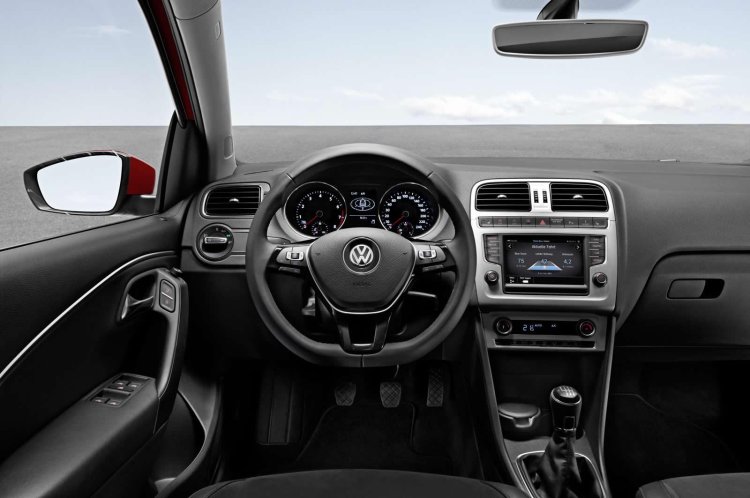 The European market gets upgraded EU6-compliant engines offering fuel efficiency improvements of up to 21 per cent over the old units. Two 1L MPI units with 60 or 75 PS outputs, two 1.2L TSI units with 90 PS or 110 PS output and a 10 PS more powerful 1.4L TSI engine with cylinder deactivation are listed.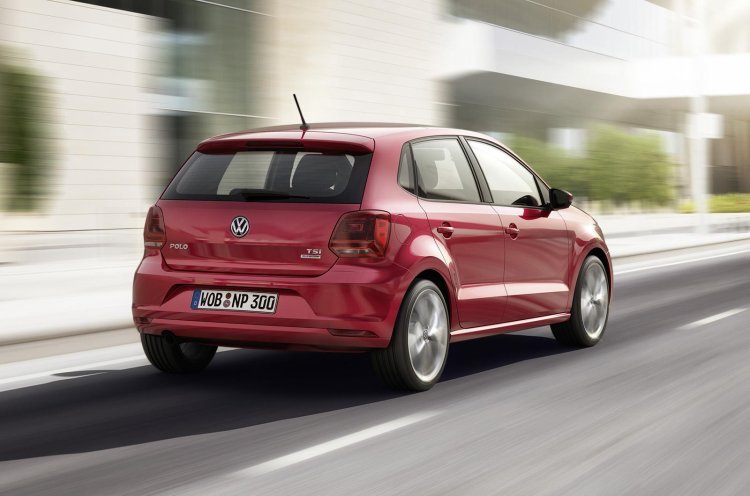 VW is introducing a 1.4-liter three-cylinder diesel engine that replaces the 1.2-liter and 1.6-liter units, putting out 75 PS and 90 PS.
VW Polo facelift - Official Image Gallery