The entirely new 2015 VW Passat was revealed last week with an evolutionary design. The eighth generation Passat will go on sale in Europe starting from July 10 and has also been confirmed for India in the near future.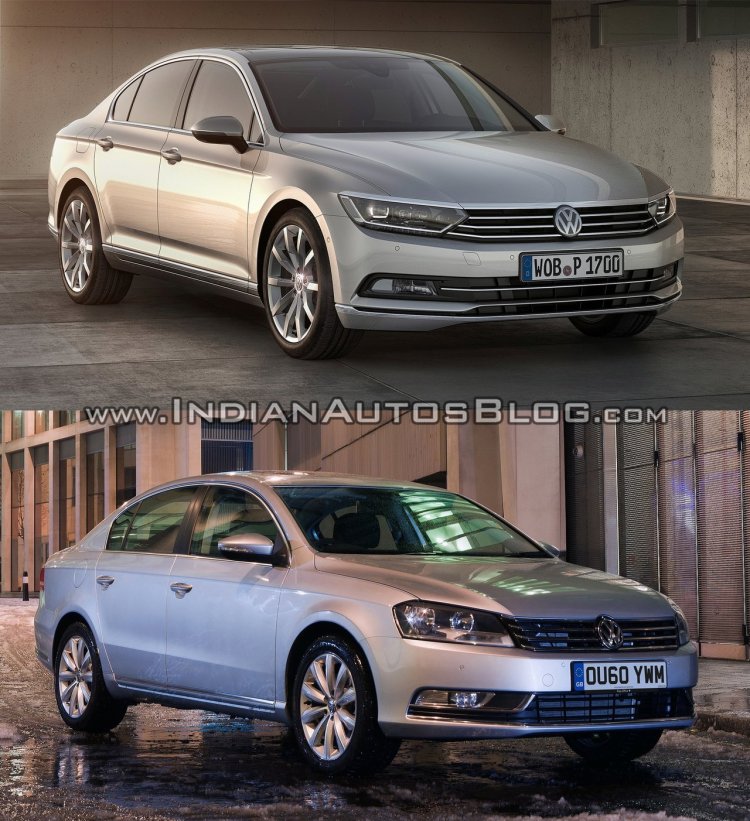 Here is our visual comparison of the new and outgoing Passats. For starters, it's apparent that the 2015 Passat is lower and wider than the car it replaces.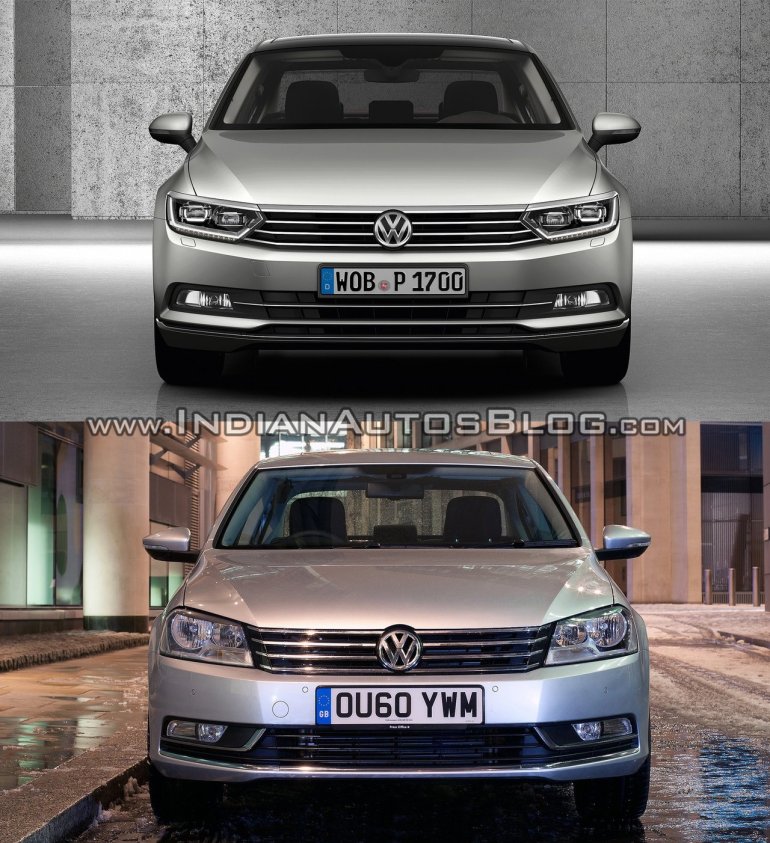 The narrow front grille now gets an additional chrome finished horizontal slat and the new headlamps are angular. The bumper features sharper elements and there is a thin chrome strip, connecting the foglights.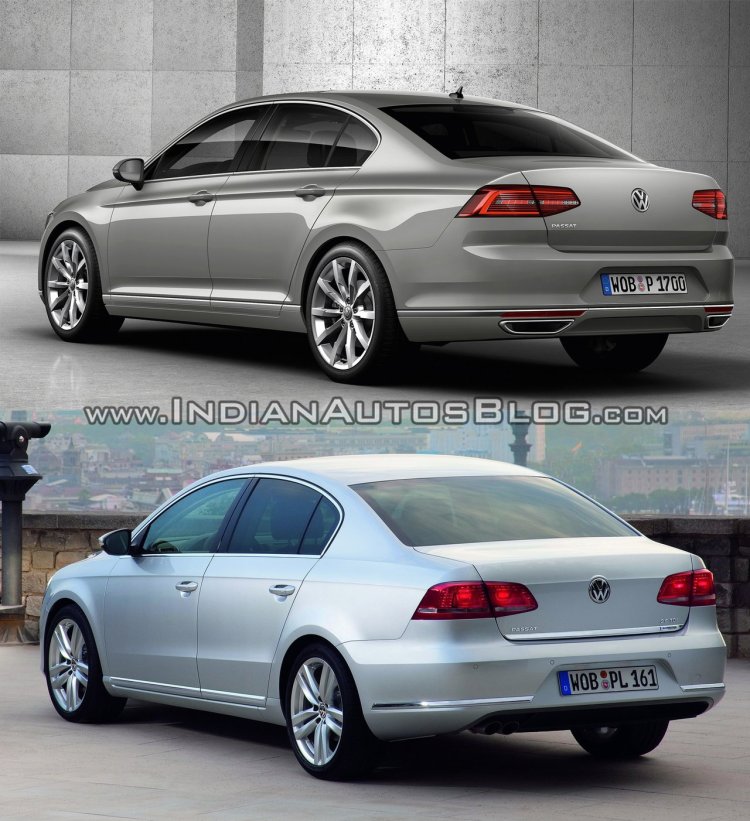 In profile, the silhouette hasn't changed much but the understated sheet metal design has been replaced by a bolder theme, characterized by an accentuated crease along the waistline. The lower parts of the doors feature a shallow indent and the wheel arches are slightly bigger.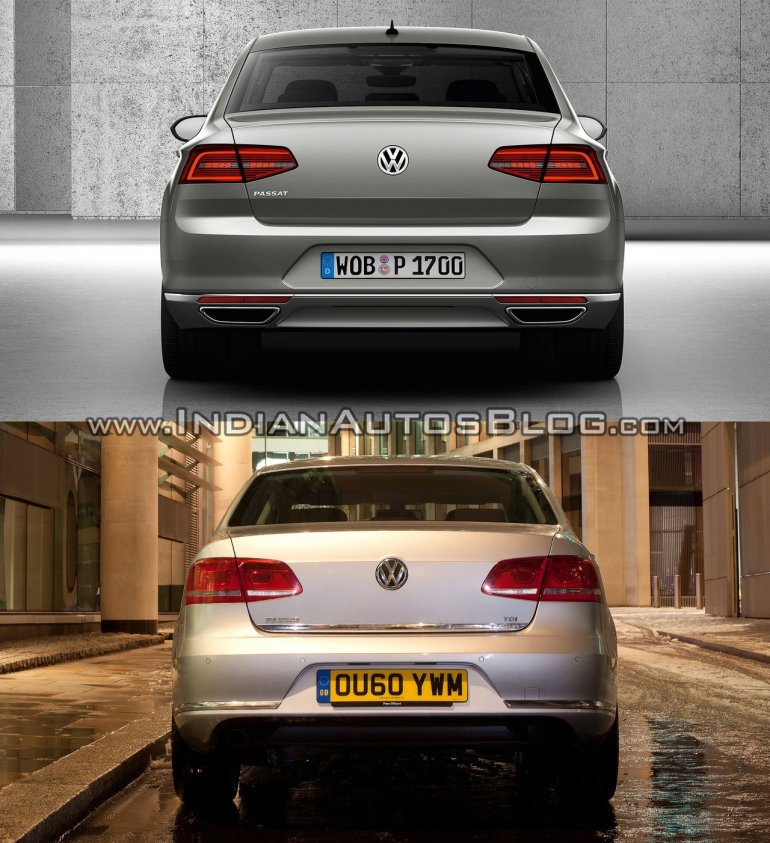 Coming to the rear fascia, the bulk is better disguised on the 2015 Passat, thanks to the sharp change in contour where the bumper meets the bootlid. The license plate enclosure has been revised and the new chrome finished inverted trapezoid exhaust tips add a sporty appeal.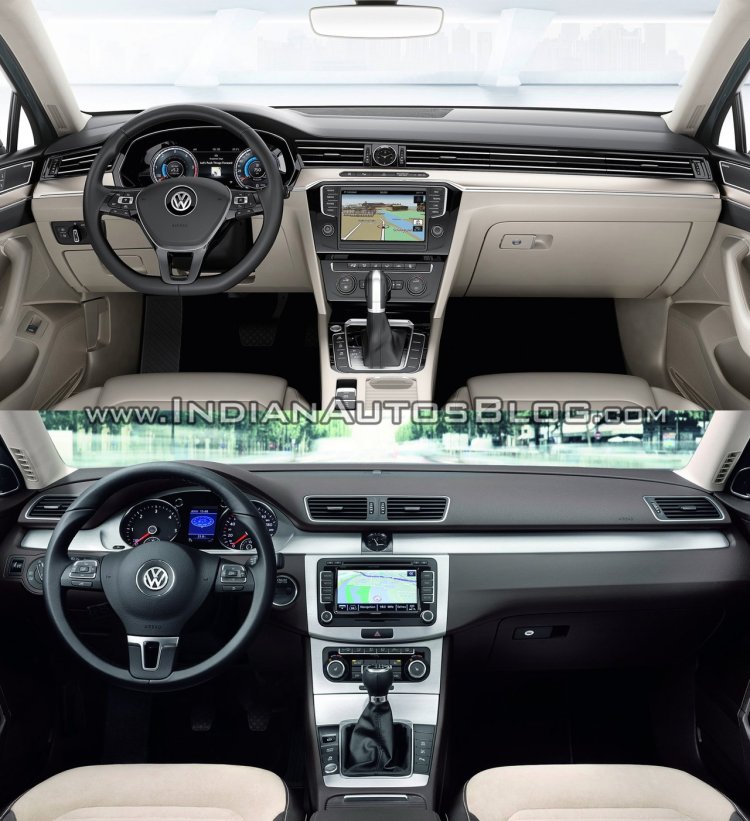 The interior is a clear step up compared to the old model. The dashboard layout hasn't been rethought, but the design of every single component is new. The air conditioner vents and the horizontal portion of the dashboard which houses them are seamlessly integrated to create an optical illusion. The three spoke flat bottomed steering wheel is new and the new Passat derives its Active Info Display instrument console from the 2015 Audi TT.
All these visual changes have certainly helped the 2015 VW Passat to have a more upmarket feel which puts it in a better position to mount an assault on the likes of Mercedes C Class, BMW 3 Series and Audi A4.