India-bound in 2015.
The 2015 Volvo XC90 is in attendance at the ongoing Paris Motor Show 2014. The long awaited flagship SUV from the Swedish automaker will start reaching its European owners in the coming months.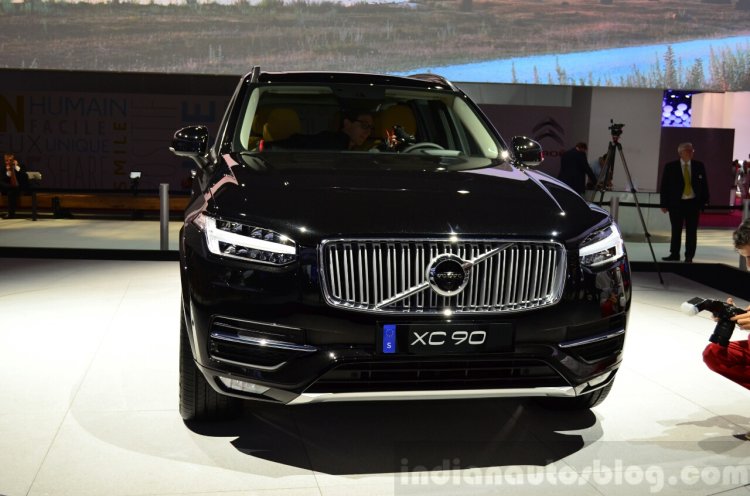 The new XC90 marks a new era, both in terms of design and hardware. Succeeding the 12-year old model, the new SUV is underpinned by the company's brand new SPA (Scalable Platform Architecture) which will also serve as a base for upcoming products starting from the 60 series (next gen S60, XC60 and so on).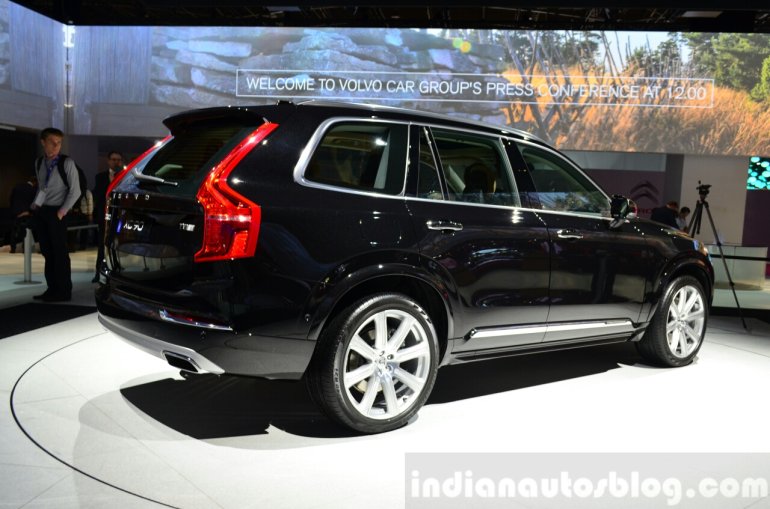 The new design language which derives inspiration from the Concept XC Coupe will also be continued on other new Volvos. The Thor's Hammer LED daytime running lights, a long bonnet, a flat-roof and the 'tattoo' taillights are the noteworthy points of the new design.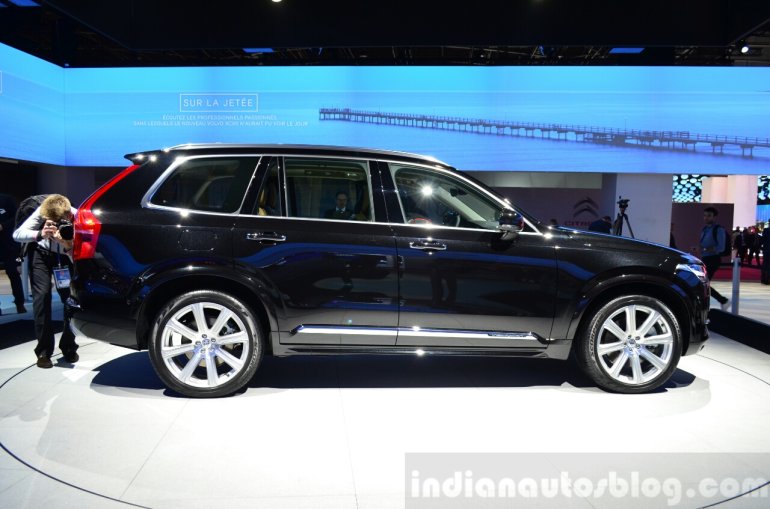 The new Volvo is 4,950 mm long, 2,140 mm wide, 1,775 mm tall and has a wheelbase of 2,984 mm.
The interior is a clear leap forward compared to Volvo's current standards. The functional design is further enhanced by the use of top notch materials. Spacious enough to accommodate 7 passengers, the interior is available in two color options.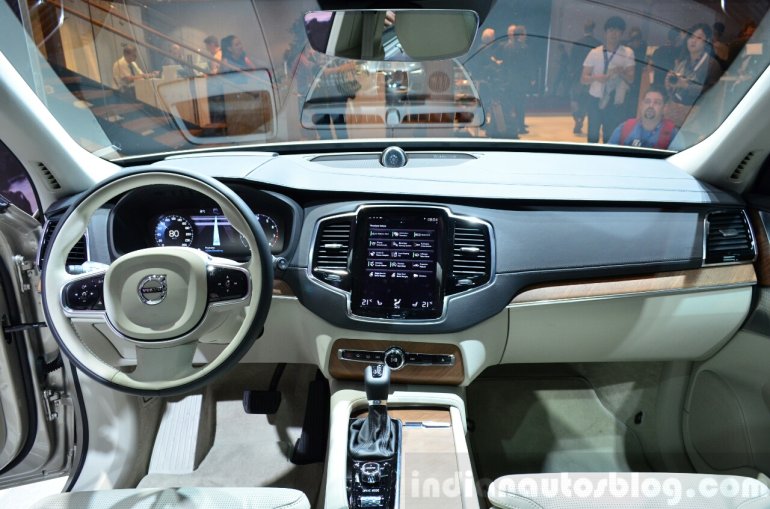 Powering the SUV is a new VEA (Volvo Engine Architecture) family of downsized petrol and diesel engines, with more powerful variants assisted by a hybrid system.
More details of the powertrains and equipment are available in the press release below the gallery.
2015 Volvo XC90 - Press Release
[Head to Slideshare if you can't view the press release.]