Powertrain options include 2.5-litre, 3.5-litre engines, and hybrid drive.
Toyota has unveiled the 2015 versions of its MPVs: the Alphard and the Vellfire. These two vehicles are based on the same platform but differ in overall styling with the Alphard being positioned as the more luxurious offering while the Vellfire is said to be the more stylish one.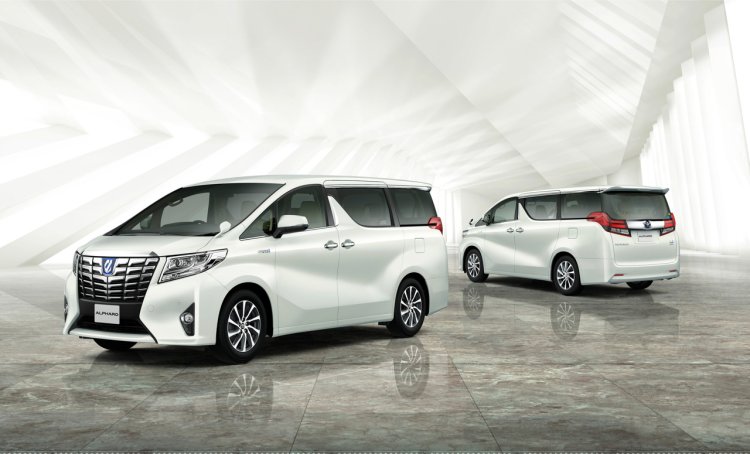 Engine options for the two minivans include a 180 hp producing 2.5-litre engine that comes mated to a 7-step CVT transmission. Next up is a larger, 3.5-litre unit which makes 276 hp, and comes mated to a 6-speed automatic unit. A hybrid version is also available. Positioned as the range topper, it's powered by a 2.5-litre 150 hp engine mated to a four-wheel drive electric system.
These new models include a new double-wishbone suspension at the rear, collision aversion system (at low speeds), automated steering control for parking the vehicle, and cruise control. There's also a panoramic view monitor which comes with a see-through function that allows a panoramic view (from the driver's perspective) as if the the A-pillars were transparent. A top-down bird's eye view can also be selected.
There's also an optional 12.1-inch rear seat entertainment system, complete with 17 JBL speakers, variable seating capacity (up to eight), and LED roof lighting with 16 colour variations and four brightness levels. Prices in the Japanese market start at 3,197,782 yen (INR 16.62 lakhs) for both MPVs, and go all the way up to 7,036,691 (INR 36.6 lakhs) for the range topping Executive trim on both the vehicles.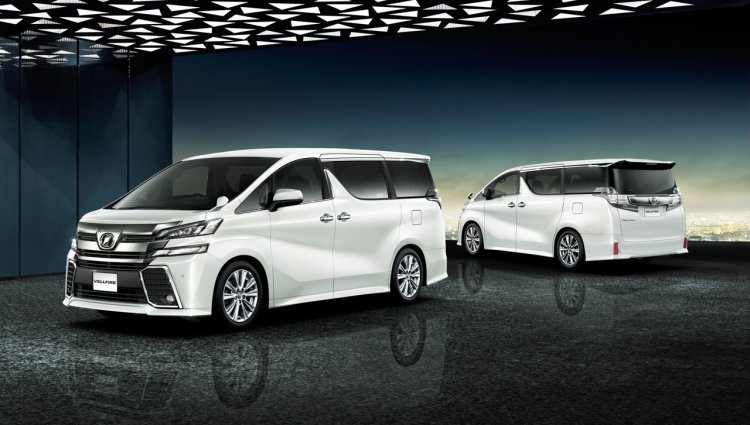 Also read: Toyota Etios Valco with a refreshed chrome grille launched in Indonesia
Toyota will sell Alphard via Toyopet dealerships while the Vellfire will be sold through the Netz chain. These MPVs will not make it to India, as we have the Innova here, which moves to its next generation model soon. Having said that, the Toyota Hiace was recently announced for the Indian market, and is expected in the early part of the second half of this year.
Toyota Alphard - Image Gallery