Has a pure electric range of up to 36 km.
The 2015 Porsche Cayenne S E-Hybrid has been presented at the VW Group night on the eve of Paris Motor Show 2014.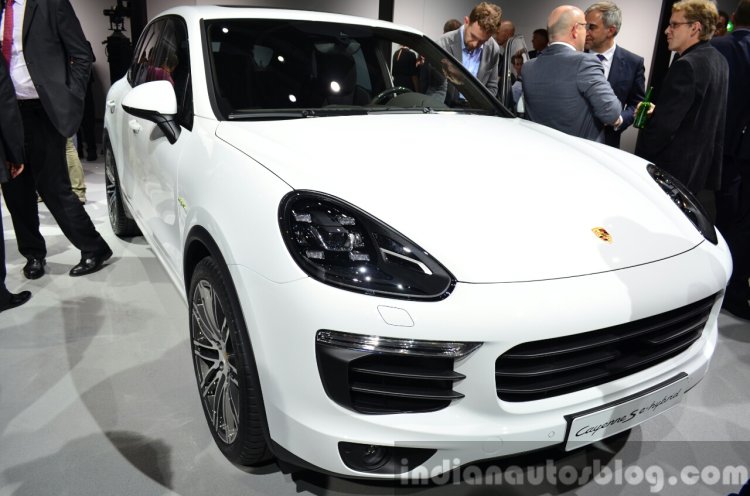 The Cayenne S E-Hybrid's powertrain is a combination of a 3.0-litre V6 supercharged petrol engine and an electric motor. The system has a total output of 416 PS and 590 Nm of torque. The electric motor is supported by a high voltage 10.8 Kwh li-ion battery which can be charged in 2.7 hours with a 3.6 KWh on-board charger or in 1.3 hours with a 7.2 KWh on-board charger.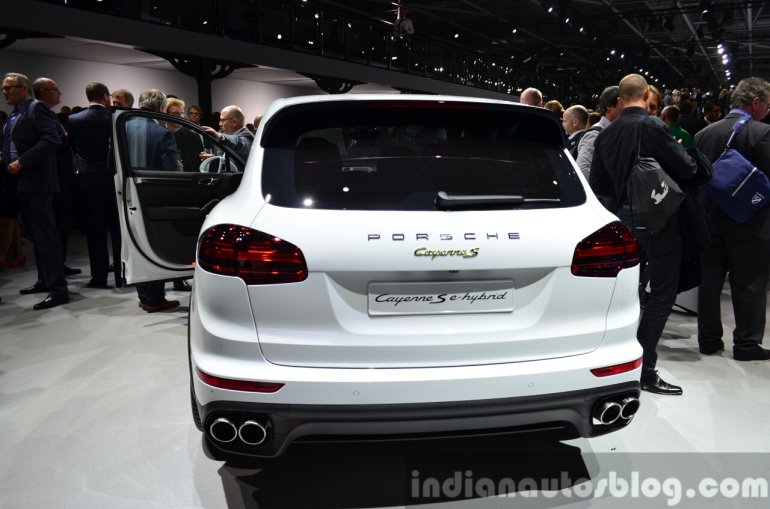 The plug-in hybrid SUV can be driven in a pure electric mode for up to 36 km with a top speed of 125 km/h. To further enhance the range, brake energy recuperation is offered. The transmission is an eight-speed Titronic S with paddle shifters.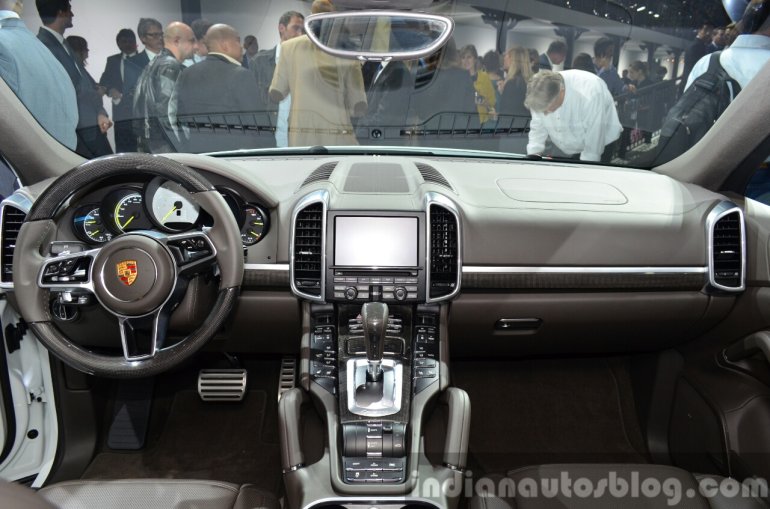 In terms of performance, the Cayenne S E-Hybrid accelerates from 0-100 km/h in 5.9 seconds before reaching a top speed of 243 km/h. The vehicle has a combined fuel efficiency of 29.4 km/l and emits just 79 grams of CO2 per km.
The 2015 Cayenne is also available in S, Turbo and Diesel variants. The base Cayenne S packs in a 420 PS 3.0-litre twin-turbo V6, the Cayenne Turbo is powered by a 520 PS 4.8-litre twin-trubo V8 and the Cayenne Diesel gets a 3.0-litre turbo V6 producing 240 PS.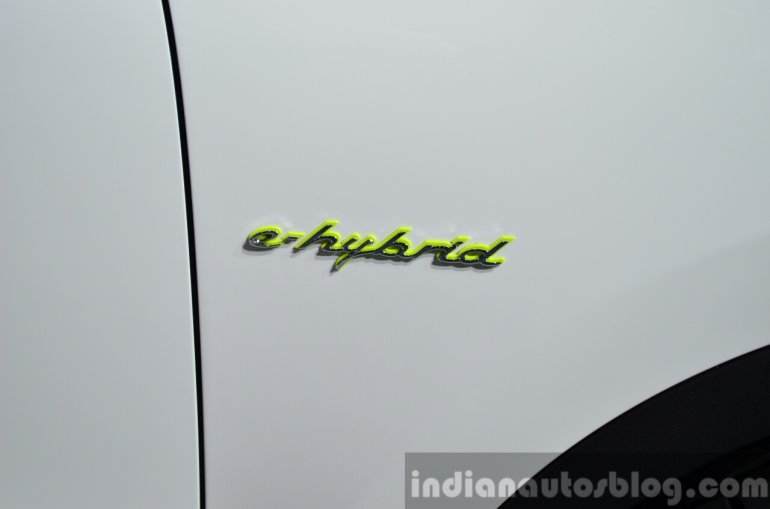 Coming to the appearance, the 'e-hybrid' badges on the front fenders and luminous green disc calipers are the visual identifiers of the Cayenne S E-Hybrid. The full black interior remains the same as the regular Cayenne S.
Dimension-wise, the SUV measures 4,855 mm in length, 1,939 mm in width, 1,705 mm in height with a wheelbase of 2,895 mm.
More details are available in the press release below.
2015 Porsche Cayenne - Press Release
[Head to Slideshare if you're unable to view the document above.]