Just yesterday we showed you the first teaser of the 2015 Mercedes-Benz C Class. Today, Mercedes has released a bunch of photos showing off the interiors of the next generation C Class.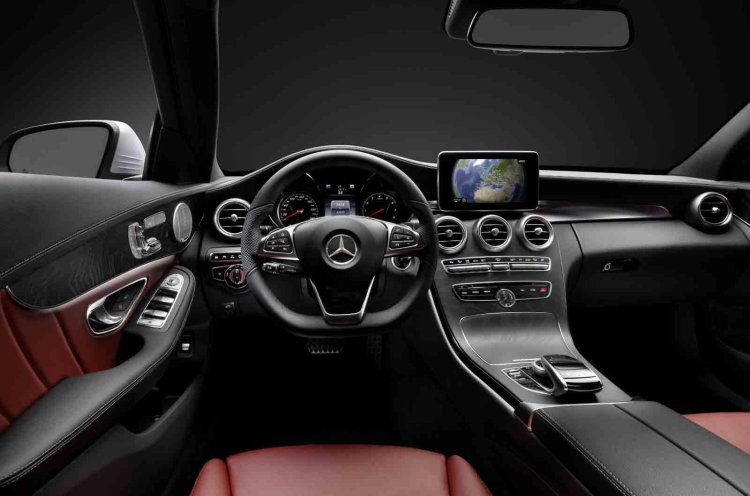 Mercedes has also revealed a few details about the new C Class, which they claim will have a "best in class" weight figure and "unparalleled" structural integrity. These bold claims can be made thanks to the new aluminium hybrid construction process which translates not only into better rigidity, but also a lighter weight which in this case is about 100 kg compared to the current model.
Thanks to the lighter wight, average fuel efficiency has improved by 20% even though most of the engines will be carried over from the current model. And if you choose the right engine, Mercedes will also offer their Airmatic air suspension package which allows the driver to choose between Comfort, ECO, Sport and Sport Plus driving modes.
Inside, the new C Class will see Merc's new finger tip operated touchpad which will control a 7-inch display, or an optional 8.4-inch display mounted above the central aircon vents.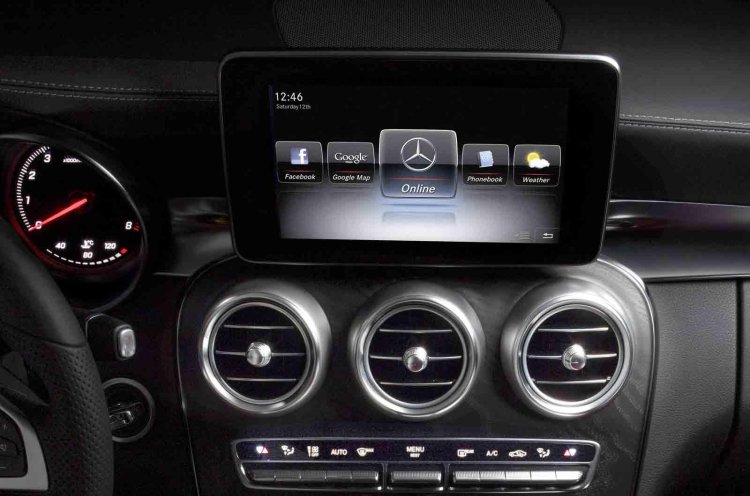 And speaking about air conditioning, the new C Class will use GPS data to detect if the car is entering a tunnel and based on this, the recirculation system will be shut so that passengers do not inhale the fumes from other vehicles!
The new C Class will have its world premiere at the 2014 Detroit Motor Show in January next year.
2015 Mercedes C Class Interiors Image Gallery