The next generation 2015 Mercedes C Class will be unveiled early next year with our money on a Detroit Motor Show world premiere. Reports have also emerged that Mercedes will be conducting its market launch from March next year.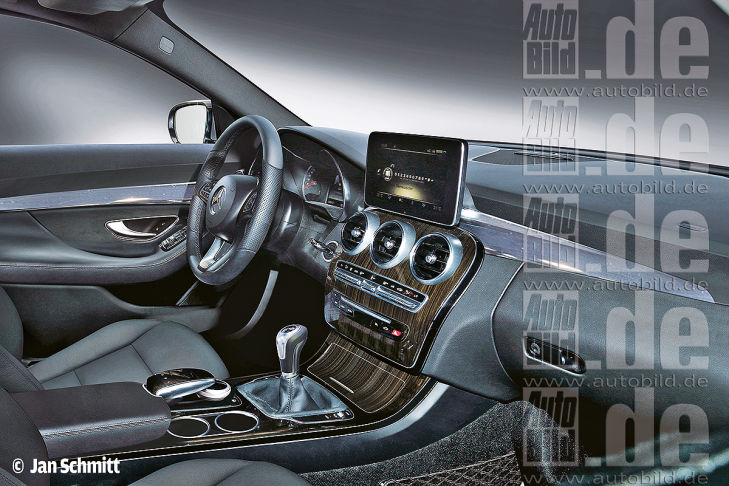 While we have shown you many exterior renderings of what the new C Class may look like, here is an interior rendering by German car magazine Auto Bild.
As you can see from this render, Mercedes has chosen a clutter-free arrangement and the center console only features three circular aircon vents and a tablet-like screen we are accustomed to seeing on the A- and B-Class. Where the MFA-series of cars such as the A-, B-, CLA- and the GLA-Class get their rotary vents inspired by the SLS AMG, the vents seen here are more chunkier thanks to the added silver detailing surrounding them.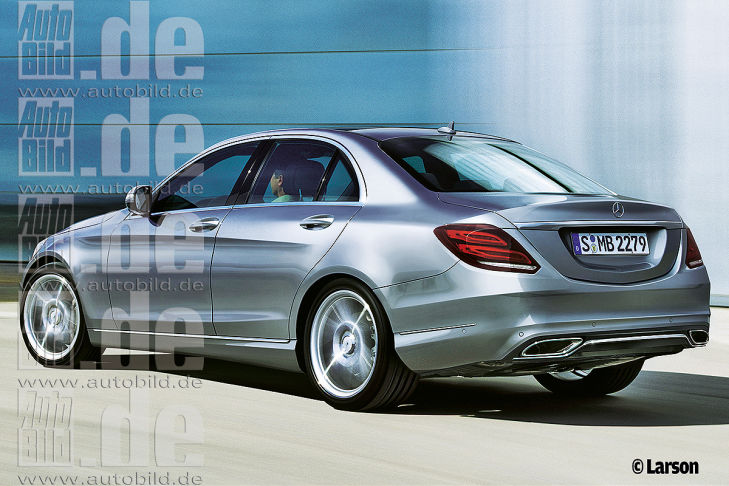 Though this rendering shows a manual transmission, the C Class with an automatic transmission could have its shifter mounted on the steering column.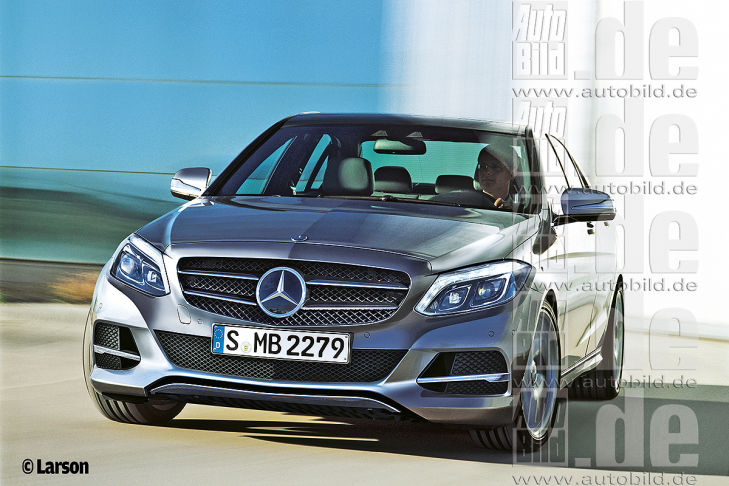 Codenamed W205, the new C Class will be built on the Mercedes rear-wheel drive architecture (MRA). Mercedes will offer a range of petrol and diesel engines and the lineup is rumored to start from a 1.6-liter Renault-sourced diesel engine. The same engine is used to power the Renault Fluence and the Nissan Qashqai in the European markets.. With 130 PS and 320 Nm of torque, this could form the base variant of the new C Class.