Hours ago, we showed you a host of images that could be the next generation 2015 Ford Mustang. Thanks to Mustang6g.com's member, pvc, we are able to uncover more details on the powertrain choices Ford would offer.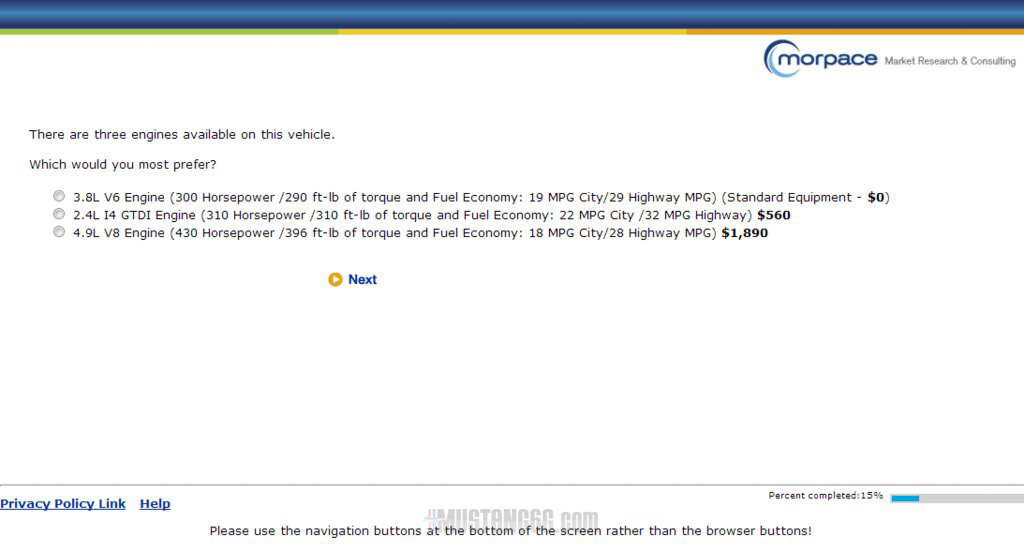 Market research and consulting firm, Morpace, have issued this survey (on behalf of Ford obviously) for a 'new vehicle'. The survey lists out three engine options beginning with a 3.8-liter V6 engine producing 300 hp and 393 Nm of torque.
The intermediate engine option is a 2.4-liter four-cylinder turbocharged unit producing 310 hp and 420 Nm of torque. And finally, the top-end engine is a 4.9-liter V8 producing 430 hp and 536 Nm of torque.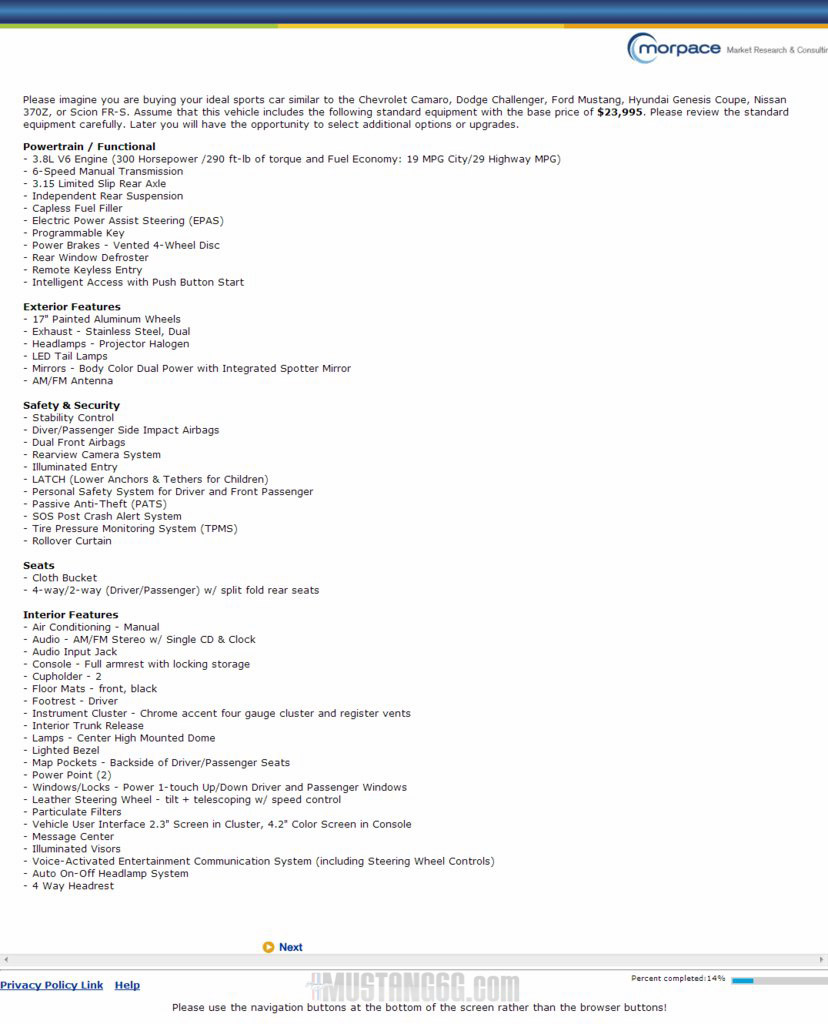 Note how similar the first and last engine options are with the Mustang's current 3.7-liter V6 (with 305 hp and 380 Nm) and 5.0-liter V8 (420 hp and 529 Nm). Since its a market study, the exact specifications need not be disclosed and marketeers can use numbers that are in the same ballpark.
The survey also throws light on the transmission options indicating 6- and 7-speed manual transmissions, while the automatic units have been listed as 6-speed and 10-speed units.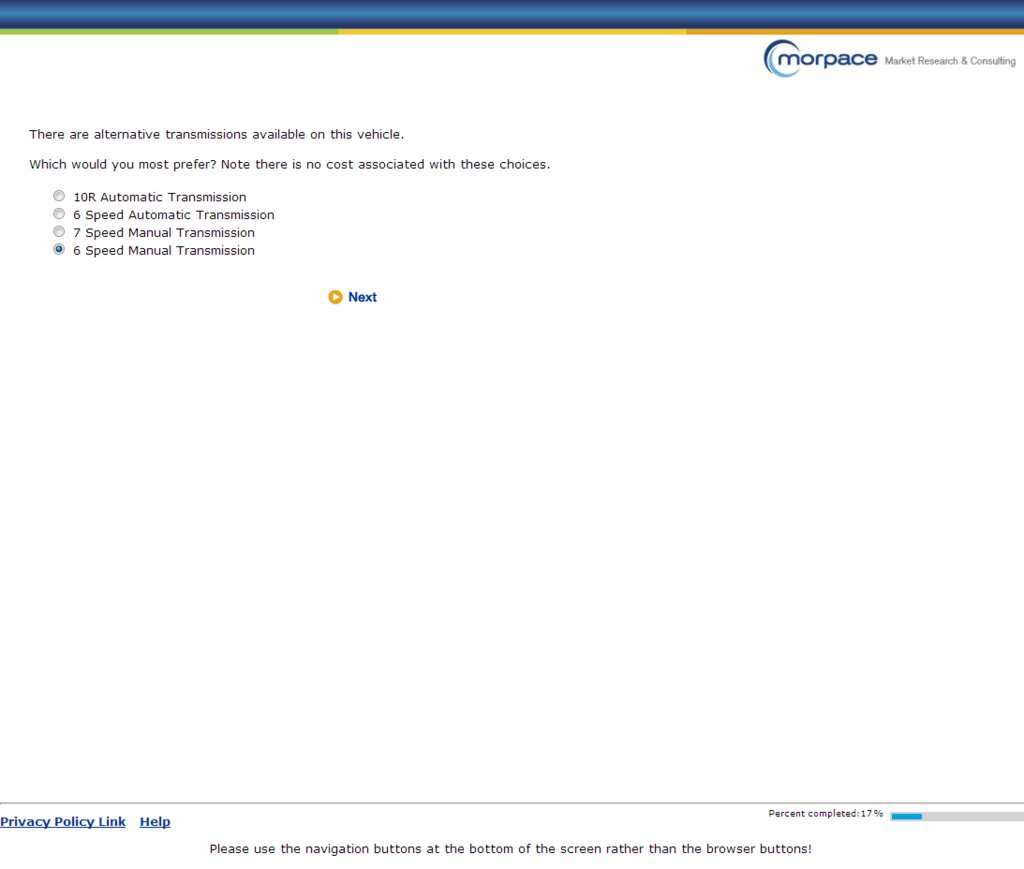 The 2015 Mustang will be offered in coupe and convertible body styles, with the latter costing approximately USD 5,000 (INR 3.07 lakhs) more. The survey also indicates that the new Mustang could have a starting price of USD 23,995. (INR 14.75 lakhs).
While there is still sometime to go before Ford launches the new Mustang, MustangsDaily report that 2016 will see the launch of a Shelby GT350 model, while 2017 will see the Mustang sporting the 'Mach 1' moniker. Both these variants would be high performance, limited edition models.