Already for sale since February 2015.
GM Thailand is currently showcasing the standard as well as a display-only version of the 2015 Chevrolet Trailblazer at the 2015 Bangkok Motor Show. The Colorado-based SUV was updated and launched in the Thai market in February, starting at THB 1,095,000 (INR 20.85 lakhs) for the base LT variant to THB 1,465,000 (INR 27.9 lakhs) for the top-of-the line LTZ1.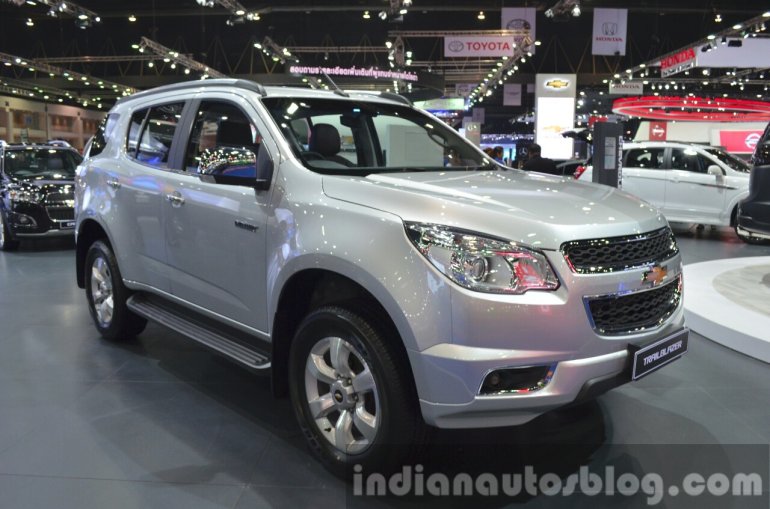 Compared to the 2014 model, the new Trailblazer is upholstered with a new brown leather interior, and a Piano Black treatment for the dashboard, centre console, and steering wheel have been added. GM claims that the cabin is now quieter thanks to extra sound deadening.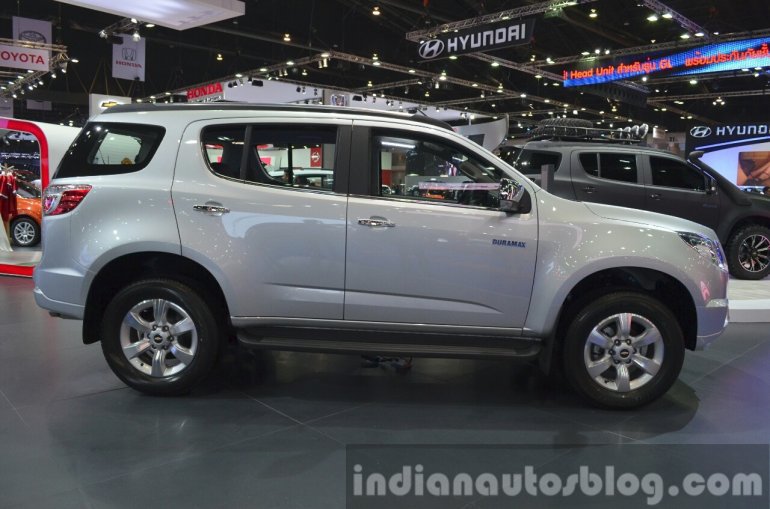 The company also revealed an adventure-centric version of the Trailblazer, finished in a matte black paint job and sitting on large, rock-splitting tires. To enhance its rugged appeal, the show car is fitted with an automatic winch at the front, an extended air snorkel for wading river beds, a quartet of extra lamps, and a roof cage with a spare tire. Booth officials said this car is not for sale.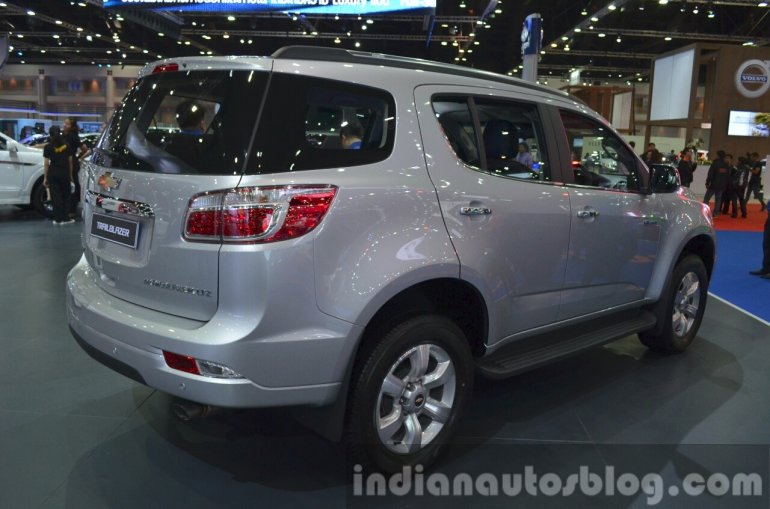 Under the hood, the standard Trailblazer is offered with a choice between two diesel engines: a 2.5-litre unit that makes 163 hp at 3,600 rpm and 380 Nm of torque at 2,000 rpm; and a 2.8-litre engine which produces 200 hp at 3,600 rpm and 500 Nm of torque at 2,000 rpm. Transmission options include 6-speed manual and automatic gearboxes, while the top-spec LTZ1 version gets an 4WD system.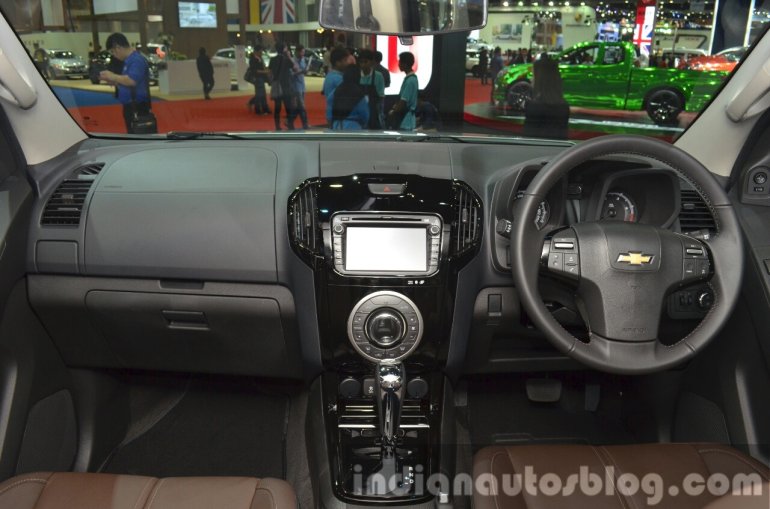 The Trailblazer competes against the Isuzu MU-X, Mitsubishi Pajero Sport and the Toyota Fortuner. It is confirmed to launch in India later this year, followed next year by the Spin MPV.
Chevrolet Trailblazer at the 2015 Bangkok Motor Show - Image Gallery