Calling them fast is an understatement.
What would you call a crossover that is nearly as fast as the latest Porsche 911 Carrera (turbocharged), but weighs over 2.3 tonnes, cossets five occupants in utter luxury, and is practical enough for a family getaway? In my mind, such a vehicle can be described with adjectives like "ludicrous" and "surreal".
If there's one company (or part of a company) that can invoke such adjectives from their products, it is BMW's infamous M Division. And they have managed to turn two of the heaviest models in BMW's product range into track-eating monsters worthy of the revered "M" badge.
Ladies and Gentlemen, meet the all new 2015 BMW X6 M and 2015 BMW X5 M.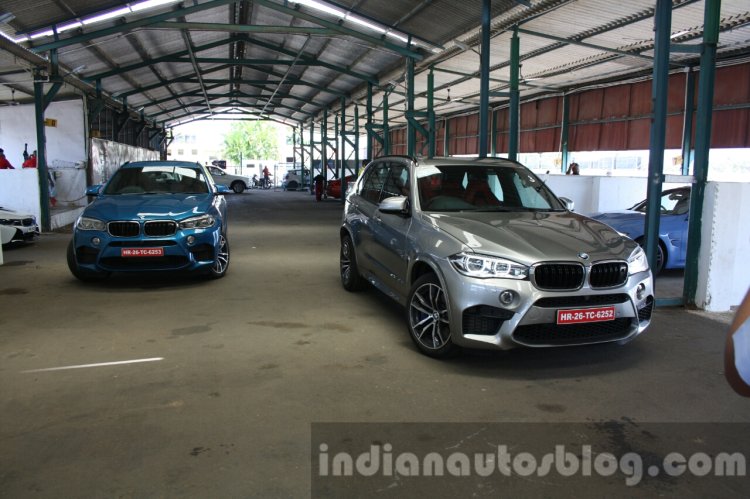 Unlike my previous reviews, the text below is relatively short and focuses on driving impressions of the two models, given that I only got my hands on them for 1.5 laps each around Chennai's Madras Motor Race Track (MMRT).
Engine, Gearbox and Driving Impressions
Underneath that deliciously contoured hood is a 4.4-liter twin-turbo "M TwinPower" V8 engine that is capable of belting out 575 hp between 6,000 - 6,500 rpm and 750 Nm of torque between 2,200 - 5,000 rpm.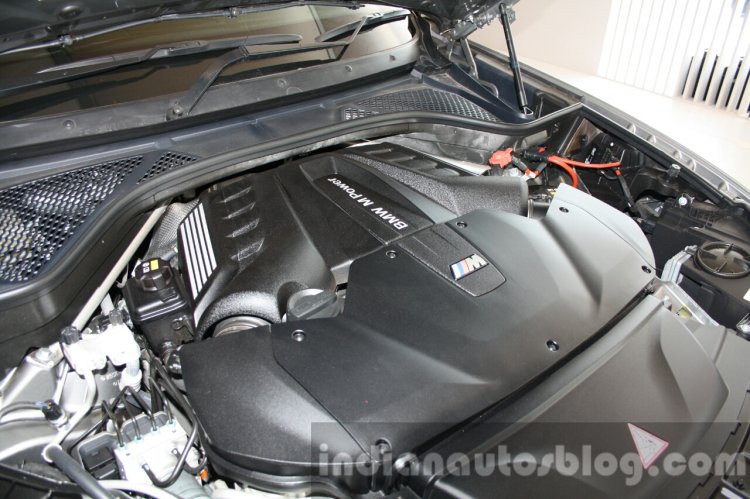 Unlike a normal turbo engine, the two turbos of the 4.4-liter V8 engine are located between the cylinder heads. The advantages it has over a conventional twin turbo engine is that helps designers keep the size of the engine as compact as possible while improving throttle response and fuel mileage. However, a downside is the extra heat generated, for which BMW M has cleverly designed the lower intakes to channel cool air into the engine. As a result, power delivery of the BMW X6 M or X5 M feels progressive from the get-go, while 750 Nm of torque pins you hard to the seat as you watch the needle leap towards triple-digit speeds. Throughout the rev-range, both models pack a strong-yet-addictive punch, while the engine freely revs all the way to the redline.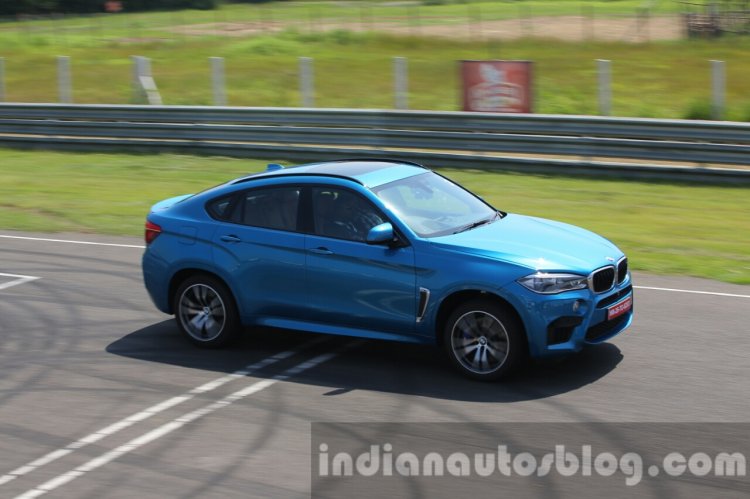 Instead of the 7-speed M-DCT in BMW M's sedans and coupes, the X5 M and X6 M features an 8-speed automatic gearbox as standard. Its shifting characteristics can be adjusted via a button beside the gear lever, depending on the driver's desire.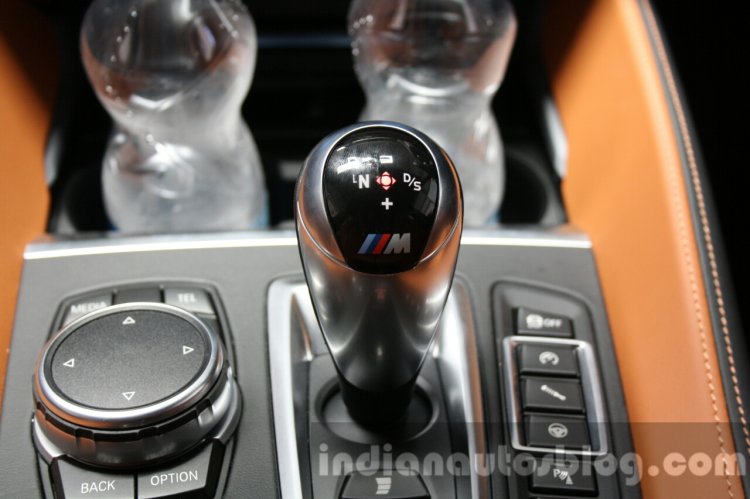 At its most aggressive setting with the steering-mounted paddles active, the 8-speed transmission shifts fast, and emanates a grunt when going up a gear at 6,500 rpm. For a planetary gearbox fettled by the M Division, it does a fantastic job of offering the best of both worlds: smooth drivability and split-second shift times.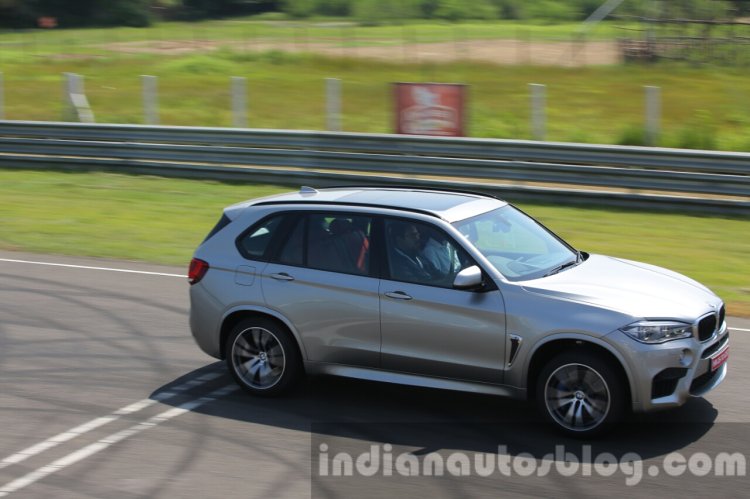 What is a small negative in otherwise a sea of positives is the engine noise of both models. While I have no qualms with the concept of piping augmented engine noises through the speakers for more theatricality, a sweet, high-pitched V8 sound doesn't suit the butch looks of the X5 M and X6 M, unlike a BMW M5 with the same engine. A custom exhaust could solve that problem, if you're up for it.
Handling, Steering and Braking
It's quite hard to comprehend how well these two behave around a race track, given that the X6 M weighs 2,340 kg, while the more practical X5 M tips the scale at 2,350 kg.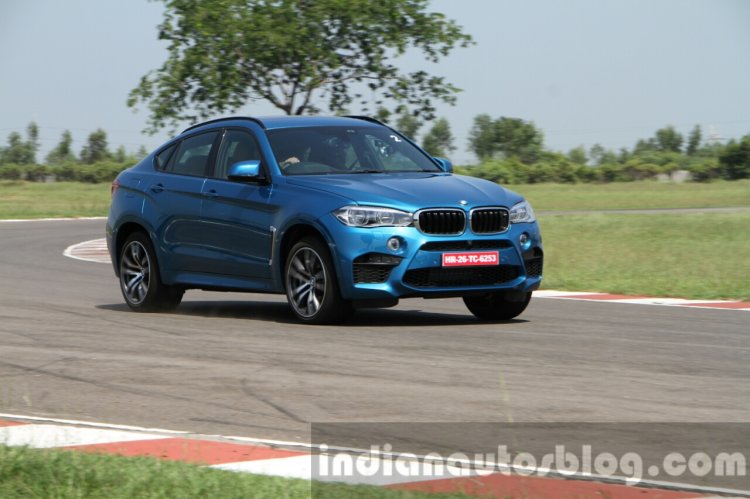 Drivers can adjust the suspension from three different settings: Comfort, Sport and Sport Plus, which significantly alters the dampening rates to suit the driving conditions.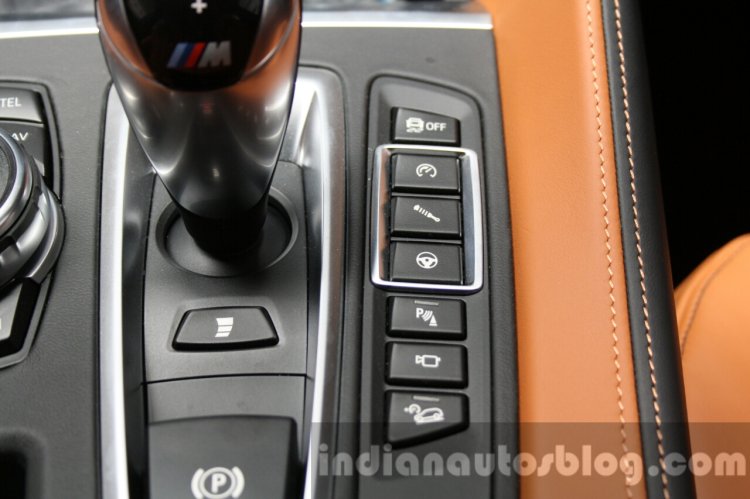 While Comfort mode offers some degree of roll for smoother ride quality, Sport Plus nearly eradicates it. Thanks to the xDrive system and chunky tires, the X6 M and X5 M offer plenty of grip and hardly exhibit any understeer around the nastiest of corners, instilling much-needed confidence when pushing the two 575 hp beasts.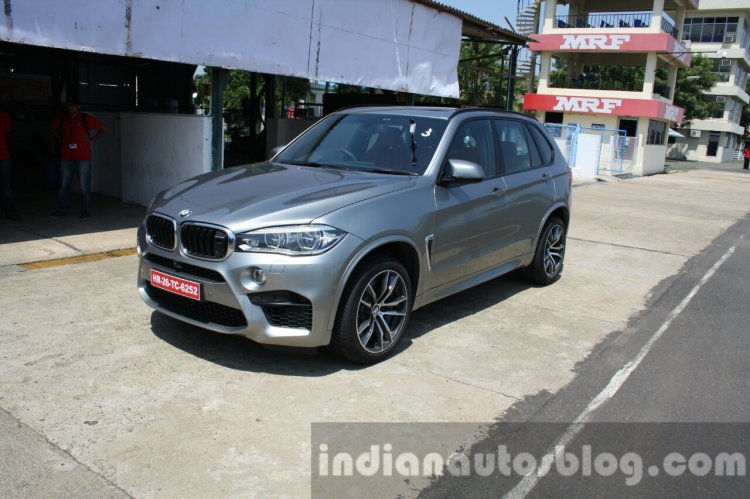 Like the suspension, the weight of the M Servotronic electric power steering can be altered between Comfort, Sport and Sport Plus. For effortless steering around traffic, the EPS can be set to Comfort, while Sport and Sport Plus add the perfect amount of weight as speed increases.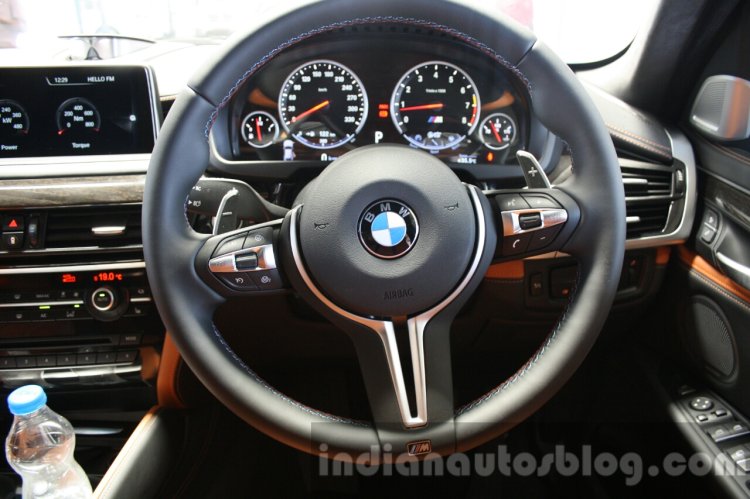 Stopping power comes from a sizable pair of ventilated cross-drilled M Compound brakes on all four wheels. The brakes themselves have plenty of bite, and feels progressive as the applied force increases.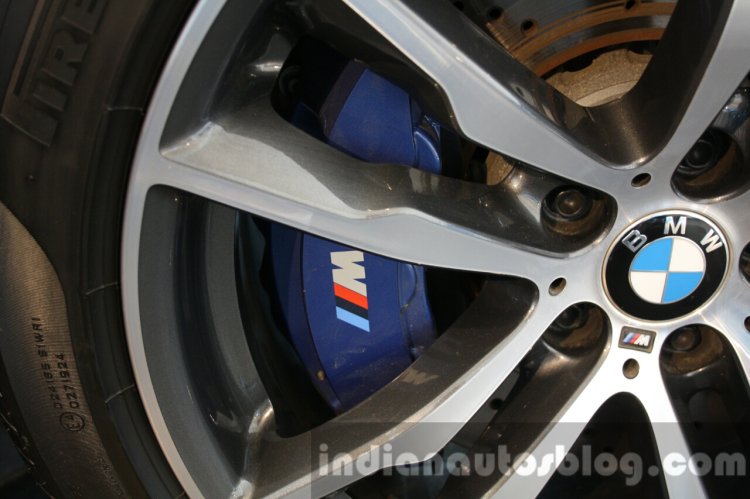 The short travel of the pedal and immense stopping power also allows for some late-braking action, before turning into a tight corner.
Exterior and Interior
If you think the regular BMW X5 and X6 aren't exciting enough to look at, the new X5 M and X6 M should sate your need for aggression.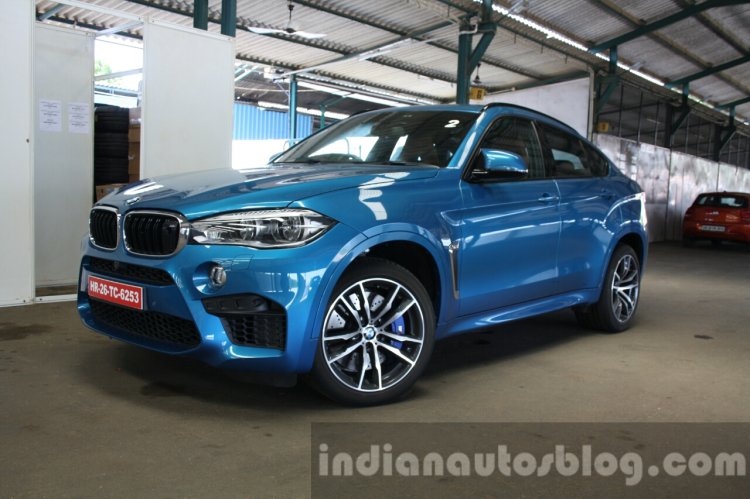 Significantly sportier-looking than their respective predecessors, both models feature a wide BMW M body kit that has gaping air vents, aggressively sculpted bumper, large kidney grille, and lowered ride height, which collectively contribute to the mean road presence.
If one of them appears on your rear view mirror, it's best that you give it way.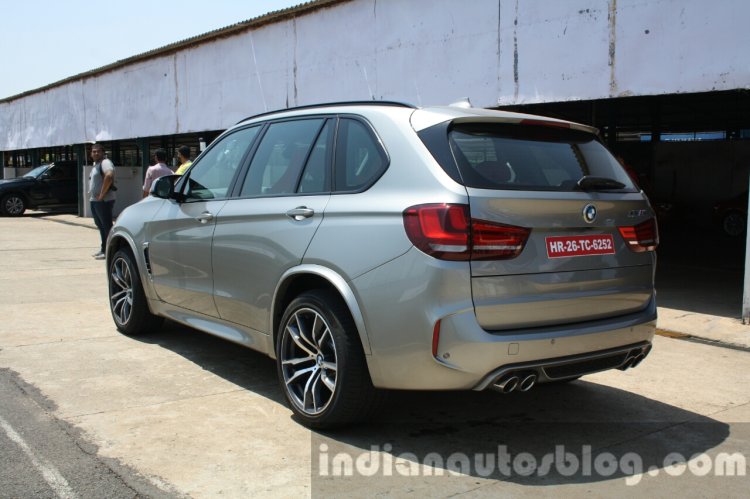 As for the interior, it follows the typical high quality standards of BMW; whatever you touch inside feels pleasant. The X6 M press car had a supple dual-tone tan and black leather upholstery with suede headliner and contrast tan stitching on the dashboard, which was complemented by the dark wood and silver trims.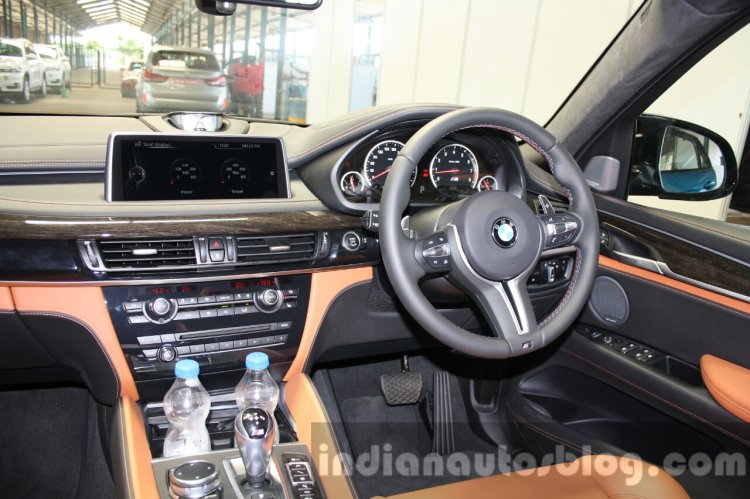 The steering wheel had the M tri-color stitching, and was such a firm thing to hold onto. I especially like the paddles that are quite sizable and integrated into the steering wheel, so that it's easier to shift while cornering.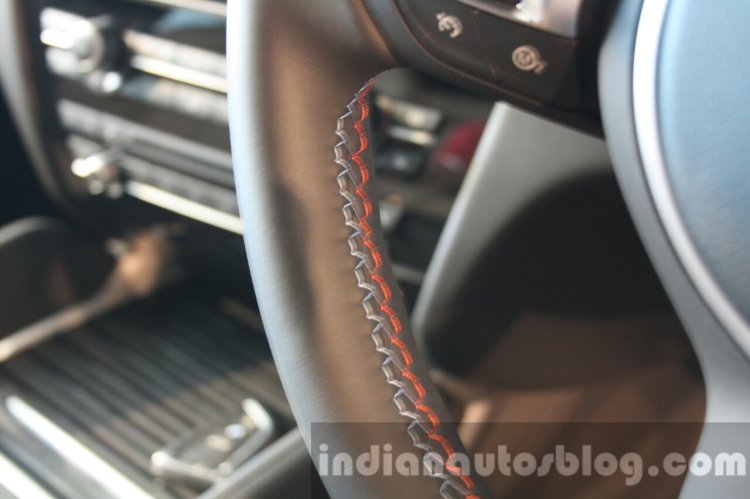 The Heads-Up display in M mode features a color tachometer, speedometer and gear indicator, which was clear and not too obstructive in my field of vision.
Verdict
It's quite hard to pass a definitive verdict on the 2015 BMW X6 M and 2015 BMW X5 M, given that I only got to drive both on a track for just 1.5 laps each. It would be interesting to see how either of the two models would work as a practical daily driver that just happens to match a Porsche 911 Carrera in performance, on paper.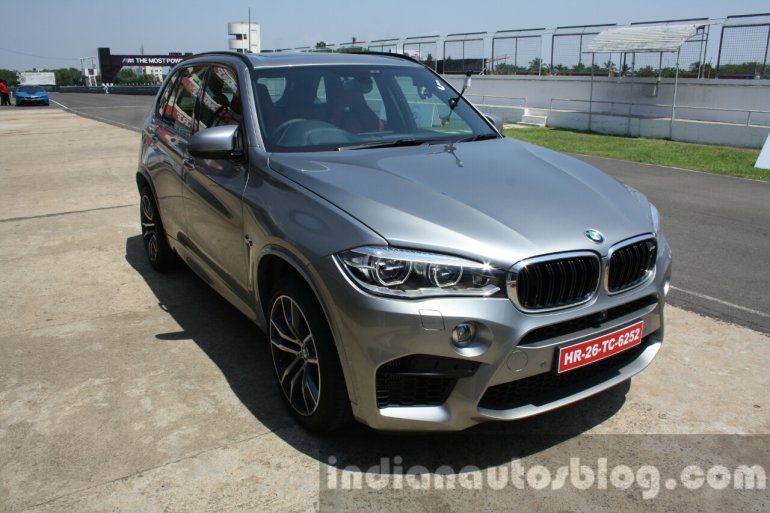 Initial impressions are definitely positive. The exterior is delightfully mean and aggressive, while BMW's interiors cannot be faulted with at all. Driving performance is not as fun as a proper RWD BMW M car, but it's nowhere near boring, thanks to the eager 575 hp twin turbo V8 and quick 8-speed gearbox. Everyday drivability still remains a question mark, however.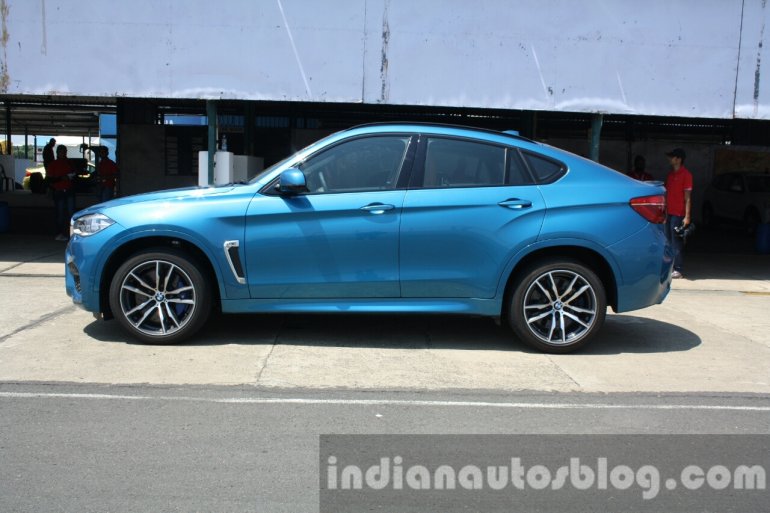 The aspect that blew me away was its handling, which is surreal for something that weighs over 2.3 tonnes. Although the target audience wouldn't be thrashing it around a track like I did, driving around hills and India's Ghat passes could be a fun prospect.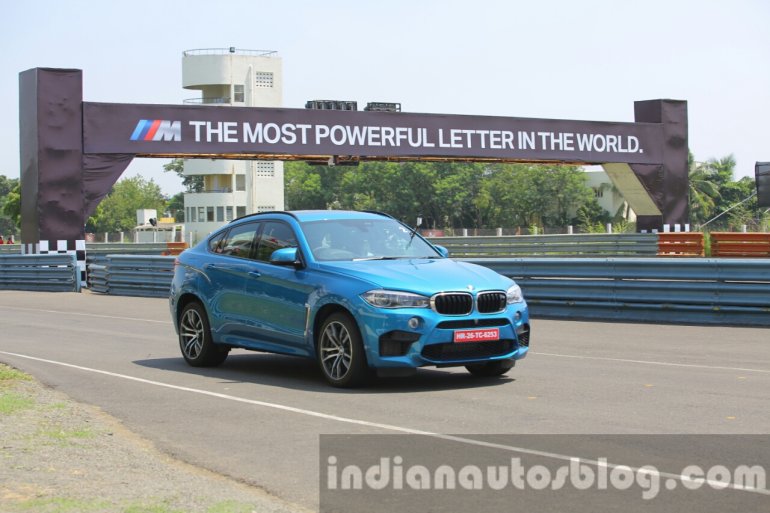 Would I recommend it to someone looking to splurge over INR 1.5 crores on an SUV? Without much time behind the wheel, it's tough for me to say yes. But if you are hell-bent on getting either of the two BMW M SAVs, rest assured, you're in for a fun driving experience.
2015 BMW X6 M - Image Gallery