More than one new variant is expected to be launched.
Bajaj Auto has started the countdown to the launch of the 2015 Bajaj Avenger on the product page of the company's website. The page reveals the tagline of the new Avenger, as 'FLG' that expands to 'Feel Like God'.
The countdown will hit zero at 12 noon on the 27th of October, when the live webcast of the launch event will start broadcasting on the same website.

Bajaj had earlier announced that three variants of the Avenger will be launched this month. The first two models are already revealed through spyshots to be the Bajaj Avenger 220 Cruise and the Bajaj Avenger 220 Street, with a distinct appeal. The third version is reported to be a 150 cc model, that could be dubbed as the Bajaj Avenger 150.
With these variants of the company's only cruiser product, Bajaj expects to almost triple the monthly sales of the nameplate, from around 3,600 units to up to 9,000 counts. The Avenger 220 Cruise will be tailored for tourers who would prefer a tall windshield, a relaxed riding position, and a classic/roadster styling.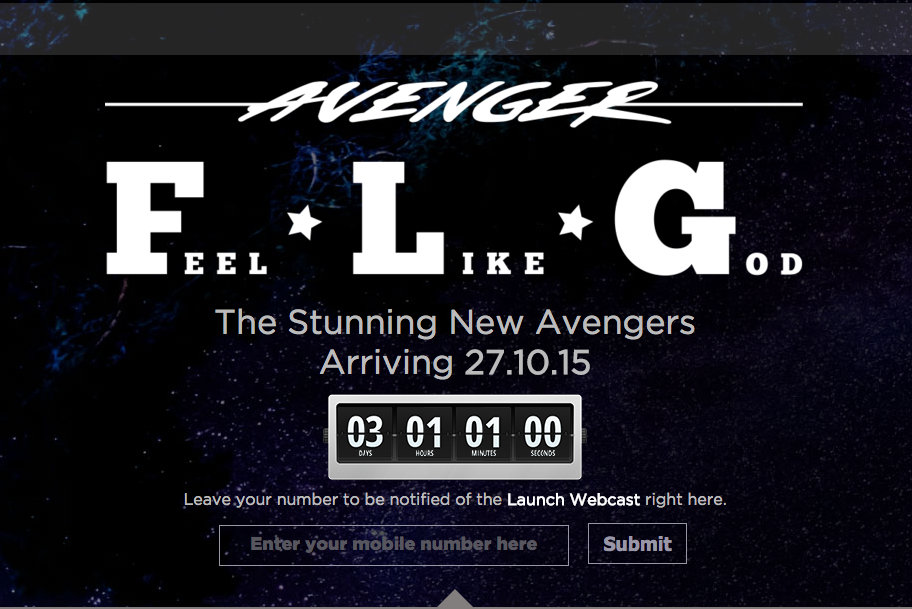 The 220 Street variant of the Bajaj Avenger, which appears to have been following the design school of the Harley Davidson Street 750, gets a 12-spoke alloy wheel, a relatively aggressive riding position, and a full black theme that includes the wheels, handlebar and the engine.
The 220 variants would be powered by the same 220 cc air-cooled engine with an oil-cooler, most likely in the same tune, while the 150 model could sport the Bajaj Pulsar AS 150's motor.
2015 Bajaj Avenger 220 Cruise - Spyshot Gallery