The 2015 Audi TT-S (the sport version of the Audi TT) was unveiled at the VW Group Night in Geneva, on the eve of the 2014 Geneva Motor Show.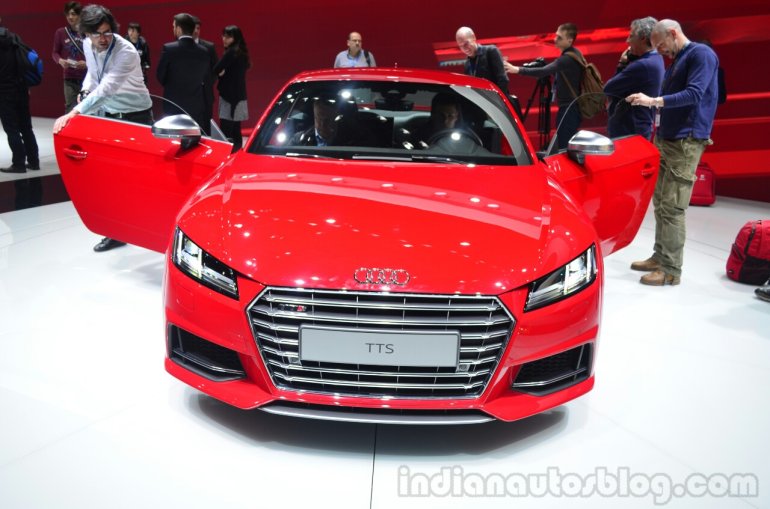 Prof. Rupert Stadler, Chairman of the Board of Management of Audi AG shortly after the car drove on to the stage, said that the 2015 Audi TT-S comes with a 2L four-cylinder turbocharged petrol engine that takes it to 100 kph from a standstill in 4.7 seconds. Its output is rated at 310 hp, giving it a top speed of 250 kmph.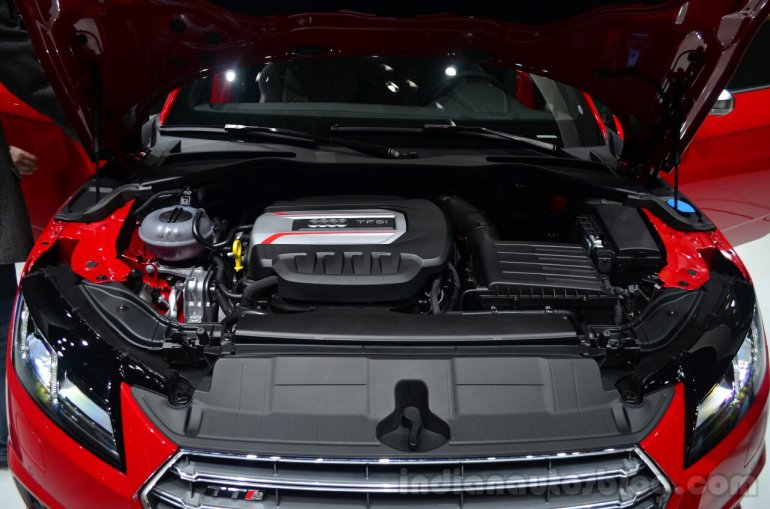 Today we have images of the car from its public premiere at the Geneva Motor Show.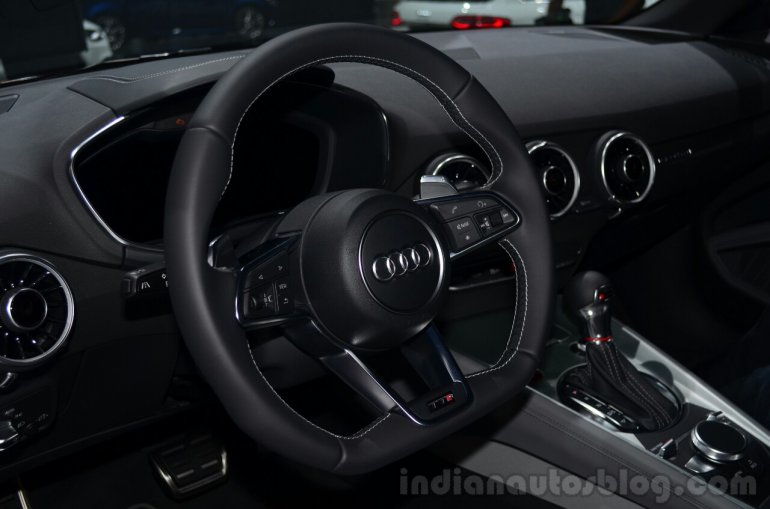 The second generation Audi TT's interior was revealed at the Consumer Electronics Show in Las Vegas earlier this year.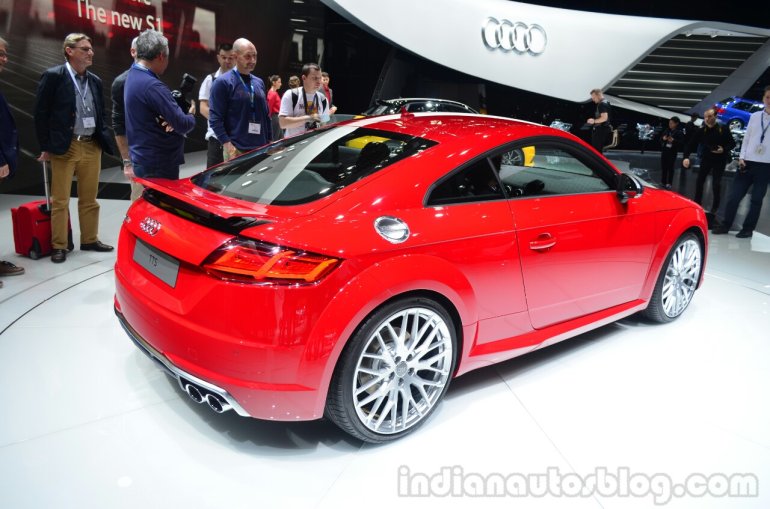 Two standout features on the new TT-S are the Matrix LED headlamp and digital cockpit.
Talking about its design, the new TT features a flat and broad singleframe grille, a V-Shaped pattern on the hood, and like the R8, the four rings are set on the hood rather than on the grille. The headlights, which can either be LED or Matrix LED, are structured with divider struts that double up as the daytime running light.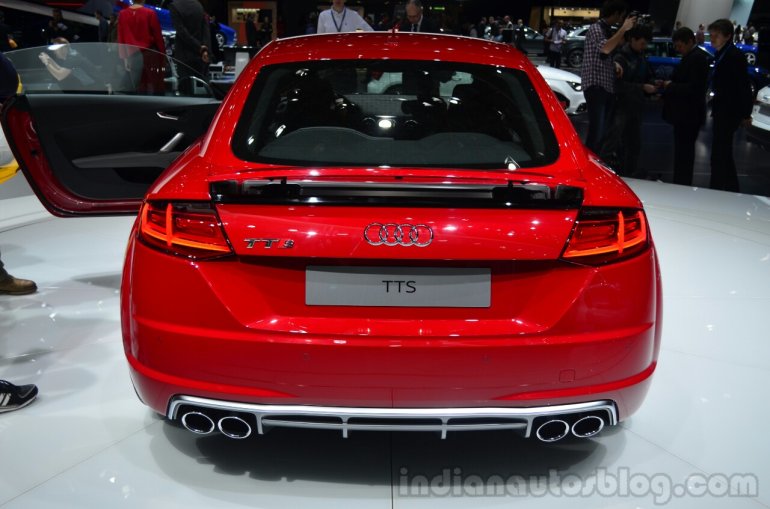 The coupe's profile is reminscent of the first generation model, with wide wheel arches intersects of which join the grille, and a flat greenhouse.
At the rear the car is designed with horizontal lines for a sporty and wide impression. The light struts pick up on the motif seen on the headlamps. The third stoplight links the two units as a flat strip. Like other Audi S models, the TT-S gets four tailpipes.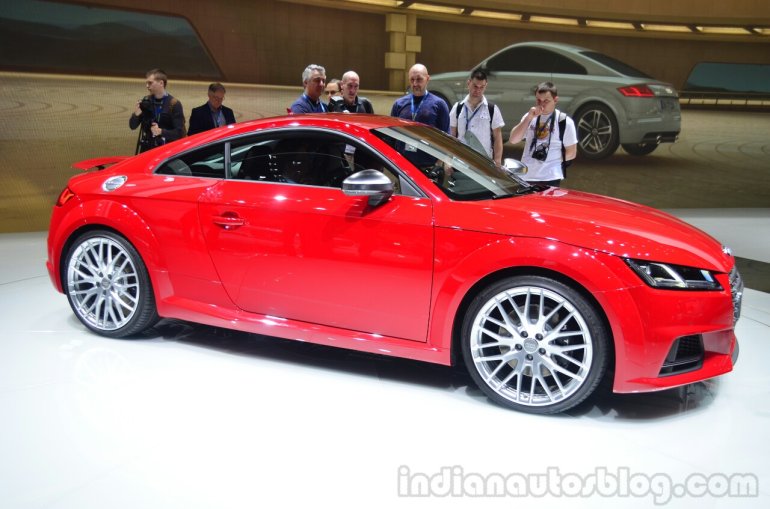 The interior has already been discussed from its unveiling earlier this year. The talking point is the 12.3-inch TFT display that has 'classic' and 'infotainment' view in place of the instrument cluster, that permits for a slim dashboard architecture.
More information available on the press release.
2015 Audi TT-S - Press Release
[Can't see the press release above? Head to Slideshare]