This rendering from AudiBlog.nl could be accurately representing the 2015 Audi TT. To be launched in November next year (according to AudiBlog.nl), the 2015 TT is built on the same MQB platform that underpins the Audi A3 and the VW Golf.
The rendering stays true to what Volkswagen's design head - Walter de Silva - had said on the new TT earlier this year. The grille, he said would be dramatic and aggressive, different from other Audis. The front fascia will consist of a hexagonal single-frame grille, he said, and the rendering tips to that as well.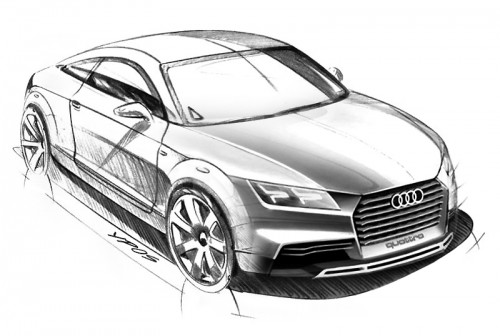 There will also be a pair of low-mounted air intakes, Silva said, and a pair of wraparound headlamp units. So far, the rendering from AudiBlog.nl sticks to that brief.
It is likely that a regular TT will be launched, followed by a two-seater soft top version. The new Audi TT is also expected to shed some weight compared to its previous avatar, given the mandate of Audi's engineers to make their cars lighter in combination with the lighter MQB platform.
At launch, the 2015 TT is expected with a 1.8L TFSI engine and a 2.0L TFSI engine putting out 180 HP and 220 HP respectively, while the latter could deliver up to 300 HP on the highest variant.