Design house theophiluschin has made a rendering of the next-generation 2015 Audi A4 based on the Sport Quattro Concept. The rendering features a number of changes to both the front-end and the rear-end of the sedan.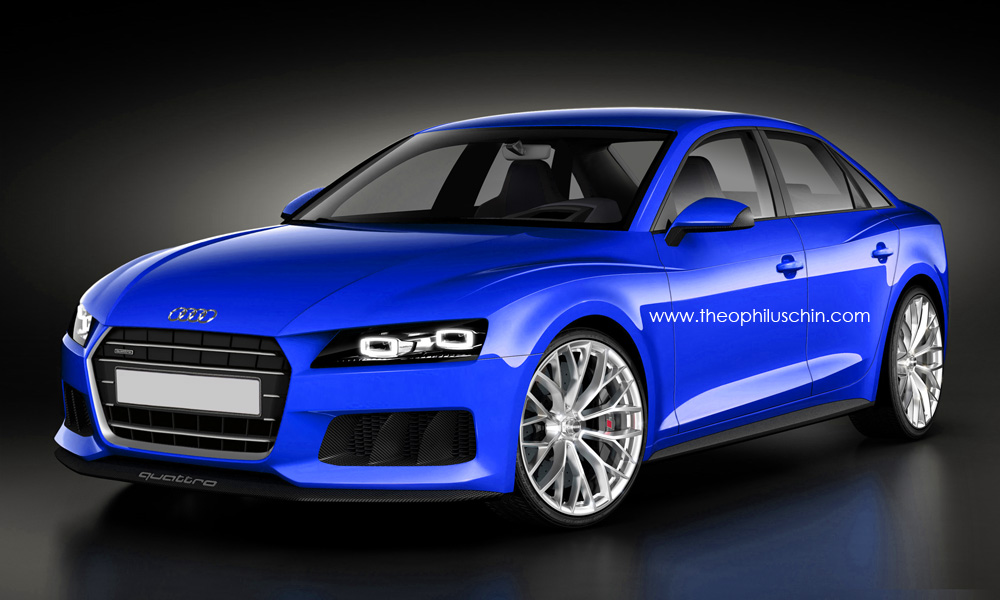 Up the front, there are projector headlamps that get LED borders and the typical Audi grille is retained. As for the airdams, the rendering features aero slits to direct air into specific areas behind the cladding. It also features a prominent under skirt along the front bumper.
Noticeable wheel arches are hard to miss both on the front and the rear. The sides feature bottom design lines and shoulder lines that are parallel to each other. The rear features a more prominent spoiler, along with taillights that stay above the number plate.
The rear also sees a mild diffuser setup, along with twin exhausts that arise from the rear bumper. The rendering also sees low-profile tyres with multi-spoke alloy wheels.
At present, the current generation Audi A4 in India is powered by a 1.8-liter TFSI petrol engine that develops 170 hp and peak torque of 320 Nm. As for diesel options, Audi offers a 2.0-liter TDI engine that produces 177 hp and peak torque of 380 Nm and a 3.0-liter TDI engine that makes 245 hp and peak torque of 500 Nm.
[Images from Theophiluschin]