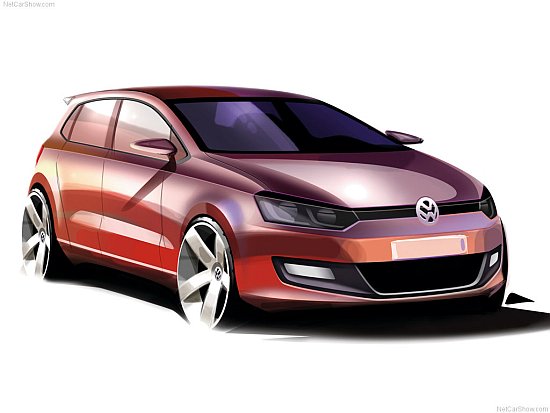 During my visit to the VW's plant in Chakan, Pune, I was told by them that Volkswagen has already started working on the next generation Polo in its engineering facility in Wolfsburg, Germany.
Alongside the new Polo, VW is also preparing next generation Golf hatchback that's going to be a lot less curvy. It would evolve like how the Jetta has. It will shed many of its curves and the sheet metal will be flatter and leaner. The final product will be ready for a production line by the end of 2012.
VW India hinted that the next generation Polo will be bigger. The current generation Polo is bigger than the second gen Golf that was launched back in the 80s. The next generation Polo could be a little longer and wider. Technology and engineering found on the bigger Volkswagens will slowly find their way into the smaller vehicles, they said.
The next generation Volkswagen Polo could take another four years for a public unveiling.