The 2014 VW e-Golf has been world premiered at the 2013 Frankfurt Motor Show. This is the second electric VW to be world premiered today, the other being the VW e-Up!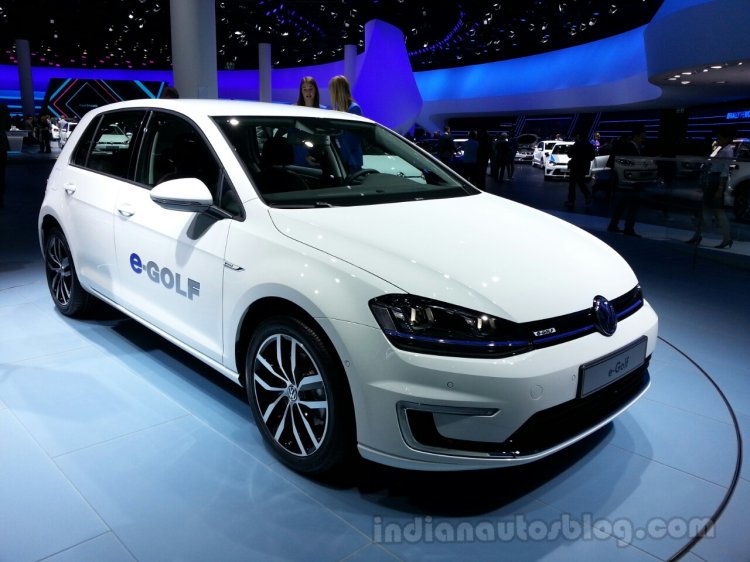 The e-Golf gets its power from a 115bhp electric motor which churns 270Nm of torque from the word 'go' (i.e zero rpm). The sprint from 0-100km/h takes only 10.4 seconds while the top-speed is limited to 130km/h.
With a 24.2kWh battery, the e-Golf has a claimed range of 190km on a full charge. Using the CCS charging stations which supply direct current, 80% of the battery can be topped up in 30 minutes.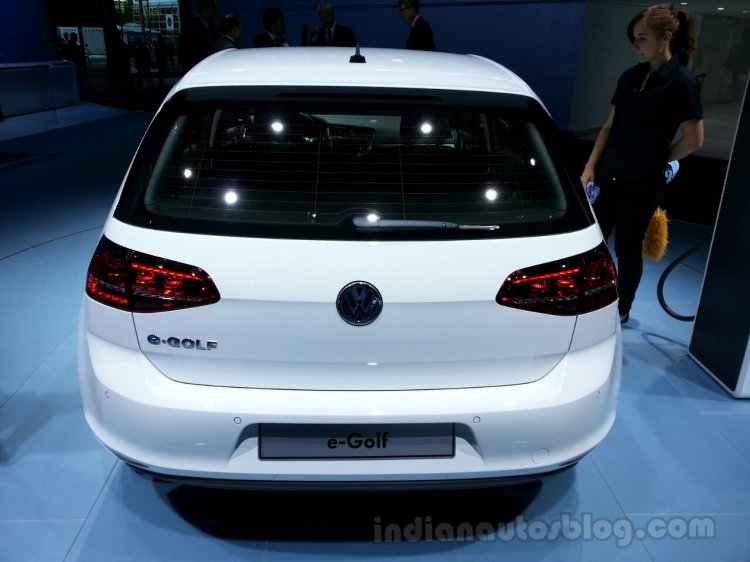 The e-Golf can be instantly recognized thanks to its different looking (and aggressively styled front bumper). The grille has been given a bluish tint to it and the alloy wheel design promoted aerodynamics thereby reducing the drag co-efficient.
While the prices for the e-Golf have not been revealed yet, it is definitely going to be more expensive than the e-Up! which is priced from 26,900 euros (INR 23.4 lakhs).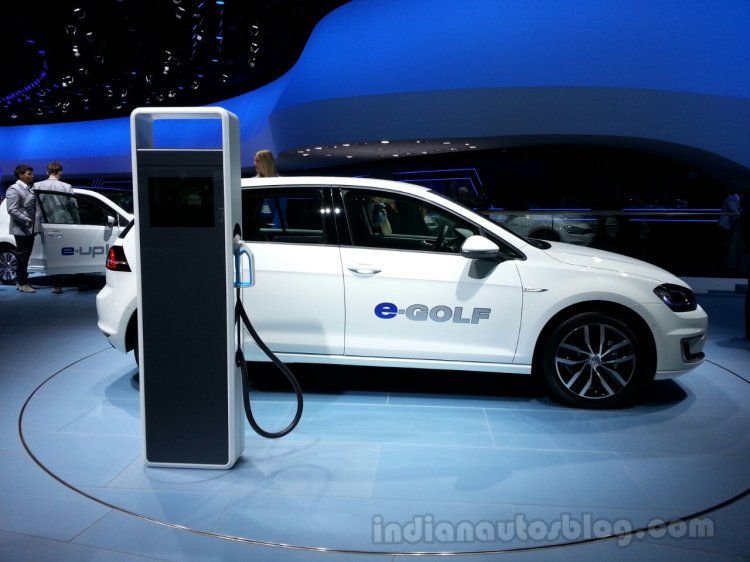 If you find the e-Golf to be too 'green' and friendly for your tastes, you should check out its fire breathing sister, the 2014 Golf R, which is also being world premiered at Frankfurt.
2014 VW e-Golf Image Gallery
Head to Page 2 to view the press release.

2014 VW e-Golf Introduced At The Frankfurt Motor Show - Press Release
[Head to Scribd if you're unable to view the document above.]