Apart from debuting the facelift of the VW Polo, model year updates for the Polo variants were showcased at the 2014 Geneva Motor Show.
2014 VW CrossPolo
The 2014 CrossPolo looks exactly like the previous model year version save for the 17-inch alloy wheels.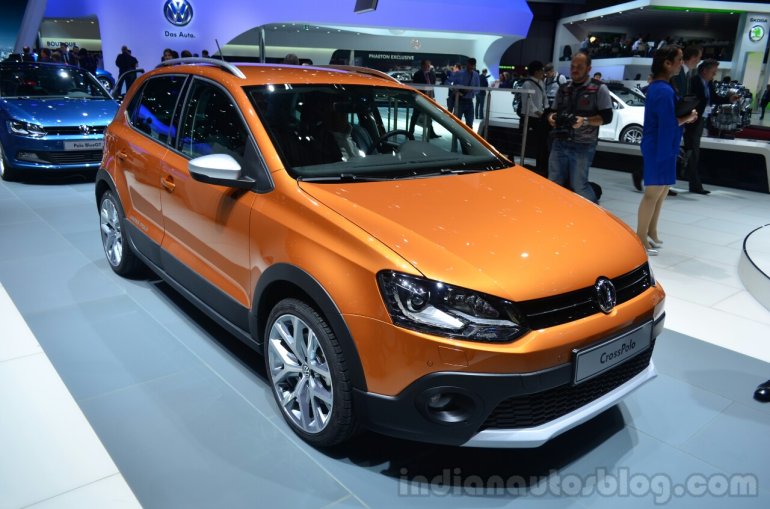 The model is offered in Europe with three petrol and three diesel engines (carried over from the Polo).
2014 VW CrossPolo - Image Gallery
2014 VW Polo TSI BlueMotion
For the first time ever, VW is introducing a petrol powered Polo BlueMotion. The petrol BlueMotion is powered by a three-cylinder, 1.0-liter TSI engine which produces 94 bhp. With enhanced aerodynamics which includes modifications to the grille and inclusion of low rolling resistance 15-inch tires, the 2014 Polo BlueMotion petrol achieves 24.39 km/l and 94 g/km of CO2 emission.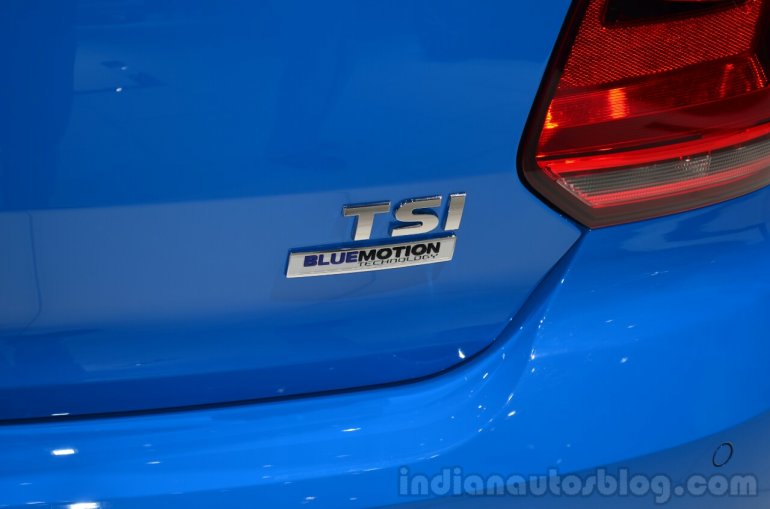 2014 VW Polo TSI BlueMotion - Image Gallery
2014 Polo TDI Bluemotion
The Polo TDI BlueMotion comes with a three-cylinder diesel engine that makes 75 hp, returning a fuel efficiency of 32.25 kmpl, setting a consumption record for diesel cars. Its CO2 emission stands at 82 g/km.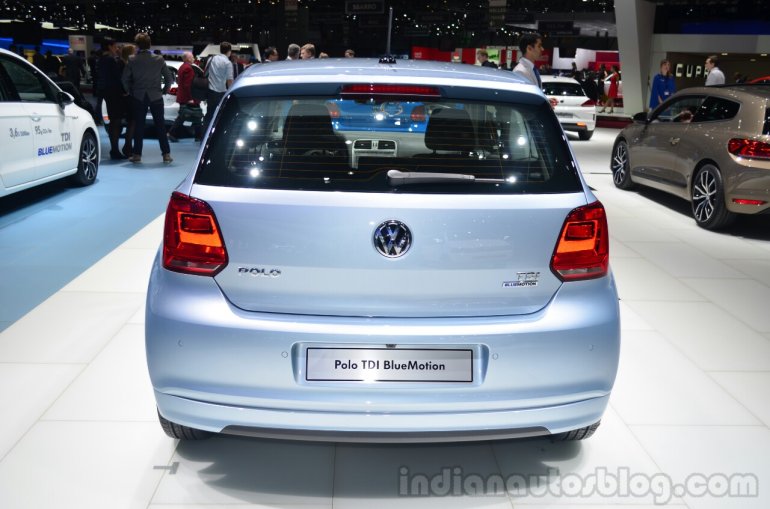 Powered by a brand new 1.4-liter three-cylinder diesel engine (replacing the 1.2L and 1.6L units) outputting 74 bhp, the diesel BlueMotion has a range of nearly 1,450 km on a tankful of fuel.
It also retains the interiors and exteriors of the 2014 VW Polo.
2014 Polo TDI Bluemotion - Image Gallery
2014 Polo BlueGT
The Polo BlueGT is a step below the Polo GTI. It gets visual enhancements such as wider sills, a rear spoiler, 17-inch wheels and a 15 mm lower ride height.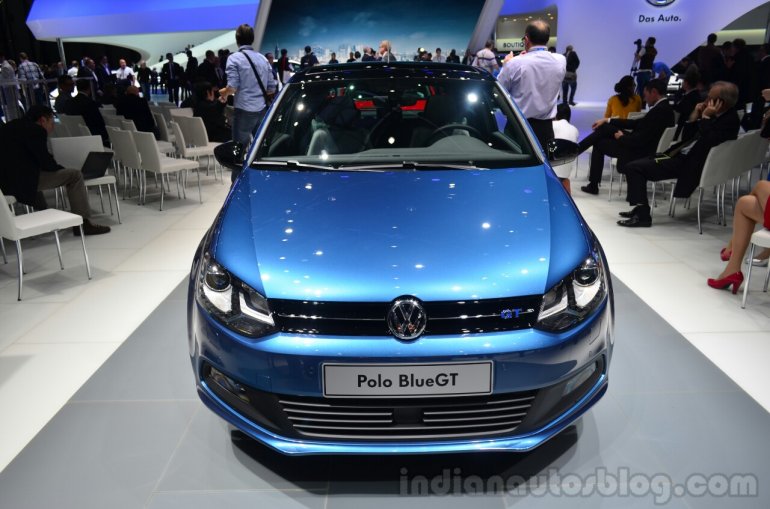 Powering the BlueGT is a 1.4-liter four-cylinder turbocharged petrol engine which packs an additional 10 bhp more than the outgoing model at 148 bhp. This engine boasts of cylinder deactivation and comes with a 6-speed manual transmission as standard. Its CO2 emission is 110-108 g/km.
2014 Polo BlueGT - Image Gallery
2014 Polo R-Line package
The R-Line package is offered by VW on the Polo as it does on its bigger models.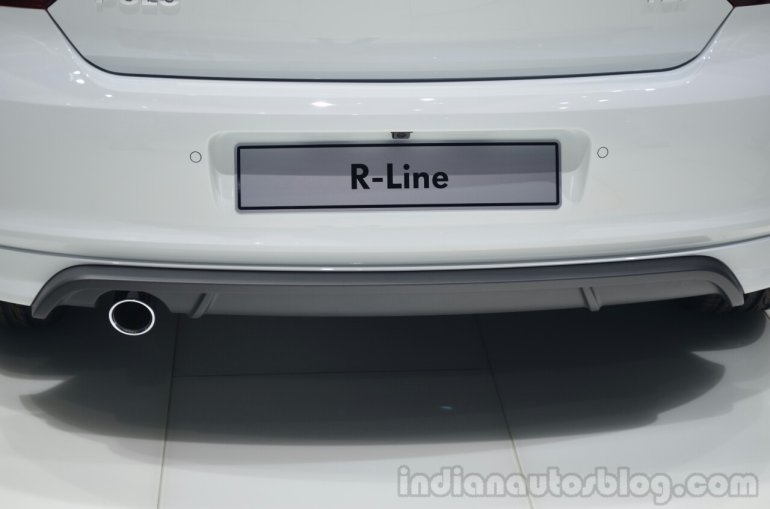 The package includes a few exterior differences like a heavily detailed bumper, lip spoiler, rear diffuser and sun roof.
2014 Polo-R Line package - Image Gallery
Geneva Motor Show 2014 - Volkswagen presents six world premieres - Press Release
[Can't view the release? Head to SlideShare]