After the acquisition Jaguar Land Rover, there were a lot of media reports that Tata Motors were exploring synergies with JLR to improve their own technology and design.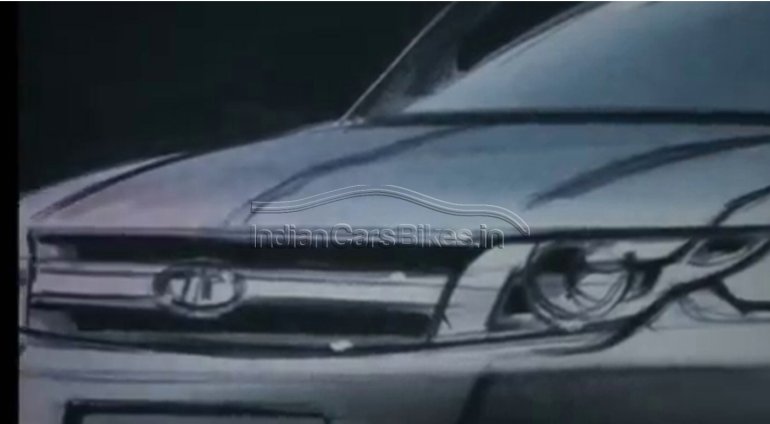 The Aria was the first Tata product that JLR played a hand on. By the time the acquisition was complete, Tata had almost finished developing the vehicle, and hence JLR may have had only a minute role or just suggestions to give. Sadly, for several factors the Tata Aria failed quite miserably.
The last two years have not been the best of times for Tata Motors. Sales are dwindling, products are failing and the equity of the brand has diminished. But with a fresh set of leaders recruited late last year, Tata Motors has promised new products and a whole new experience for existing customers. And if these image showing the next generation Sumo is anything to go by, there is a very good chance that they might be right.
Our good friends at IndianCarsBikes appear to have had access to accurate sketches of the next generation Sumo. The sketches reveal a front fascia similar to that of the Range Rover Evoque but with a Tata logo on the front grill. While we don't know how happy Land Rover will be viewing these images, all we can say is that we love it.

IndianCarsBikes also report that the next generation Sumo will be developed with the help of inputs from the team that worked on the Aria and also from Land Rover itself. These inputs will not only be limited to the design department but also the engineering part of the product. Expect a host of weight saving measures, fuel efficient technologies and the familiar 2.2L DICOR under the new skin.
The front fascia of the new Sumo is still in its initial stages. It will eventually go through countless revisions, discussion forums and debates so the end result might not be exactly as you see over here. So if Tata Motors is listening and there is a very good chance that they are, we just want to say -  Just go for it!
[Source: Indiancarsbikes.in]