The 2014 Skoda Octavia RS and the 2014 Skoda Octavia Combi RS have been unveiled recently.
[can't watch the video? Head to Youtube]
Here is a promo video of the duo shot in a race track. The video throws light on the finer details of the cars and advocate their handling prowess, but doesn't give away the exhaust note of the engines.
The 2014 Octavia RS is powered by a 2.0 litre TSI turbocharged petrol engine that also powers the Golf GTI. The motor pumps out a healthy 220 bhp which enables the Octavia RS to post a 0-100kph time of 6.8 seconds. The top speed stands at 248kph.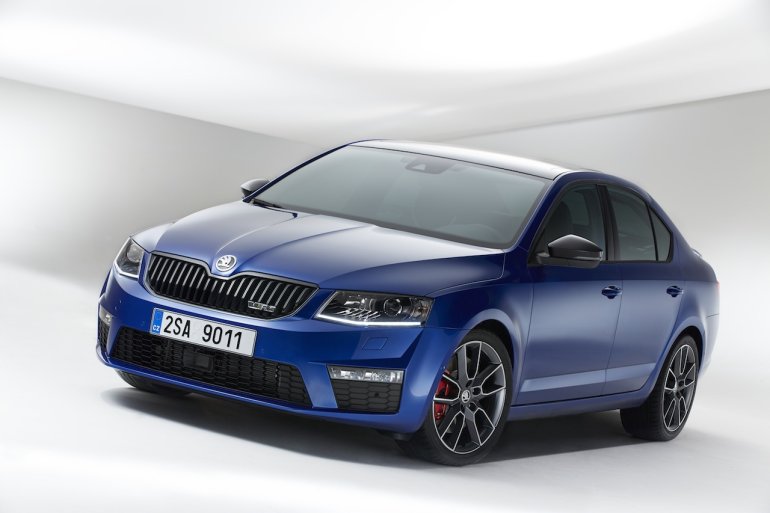 There is also a diesel version of the RS which employs a 2.0 litre TDI engine lifted from the Golf GTD. The oil burner develops 184 bhp and can propel the sedan to 100kph from rest in 8.1 seconds. The diesel engine manages a top whack of 232kph.
Both the cars have many visual differences compared to their civilized siblings. The massive alloy wheels, quadrilateral exhaust tips and body skirts tell the onlooker that it's an RS.
On the inside, the cars get sporty seats with vRS logo and machined pedals. The rest of the cabin remains the same as that of the regular version of the car.
The 2014 Skoda Octavia is expected to hit the Indian market during the festive season. We expect the Octavia RS to join the lineup later but the Combi version is unlikely to make it here.