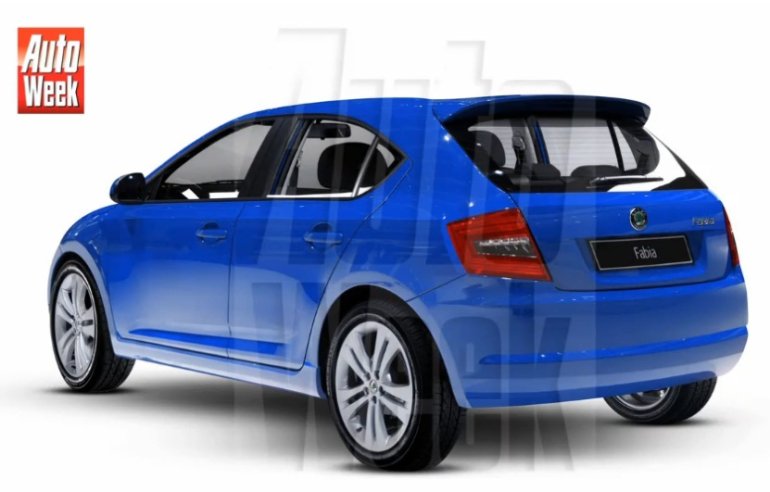 The Skoda Fabia may be living under the shadow of the cousin sister Polo. But it is still a very old model due for an update in 2014. A Czech website - Auto.cz - claims that it has cracked all the updates that the Skoda Fabia will get in 2014.
The most significant update will be the design. The 2014 Skoda Fabia will adopt Skoda's new design philosophy – Vision D. The image attached here suggests all the design changes that the new Fabia will come with.
The elongated flat headlamps, a new grill, a new C-Pillar and tail lamps are really very eye catching. If the new Fabia looks like this, it will definitely be a step up in the design language. More importantly, the VW Polo will have to up its game to maintain the premium factor.
The Skoda Fabia will ditch the old PQ24 platform to adopt the new MQB architecture. Thanks to the new architecture, the Skoda Fabia will lose a lot of weight and will gain a slightly longer wheelbase coupled with a bigger boot. The website claims that the new Skoda Fabia will have a boot capacity of 350 liters.
The new Fabia will get latest generation petrol and diesel engines. The 1.2L TDI and TSI engine will be thoroughly modernized before plonking in the car. The gearbox is expected to be the same one as now.
What do you think about this new Skoda Fabia?
[Source: Auto.cz; Rendering - AutoWeek.nl]