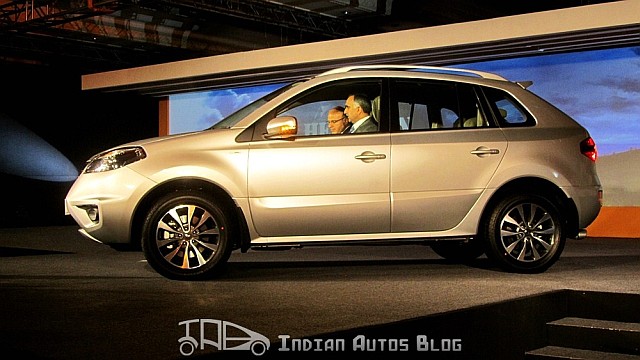 Yes, we are as shocked as you are. When Tata Motors launched the Aria, everyone criticized the Indian manufacturer for making a completely pointless product. An MPV with off roading capabilities and an exorbitant price to accompany – who needs that?
Well, it seems Renault has closely examined the Tata Aria and is cooking something on similar lines. Renault's marketing director Stephen Norman has revealed the future models of Renault's line up and something starting are come into limelight.
It seems that the next generation Koleos will drop is SUV bloodline and will transform into an MPV. And despite its monospace dimensions the new Koleos will have off-road capability.
A concept version of the Koleos MPV was showcased at Geneva 2011 in the form of the R-Space concept. The R Space concept was portrayed a sporty family vehicle with oodles of panache oozing from its suicide rear doors and LED lighting units. At that point of time, no one knew that the R Space was the future Koleos. The new Koleos MPV will debut sometime between 2014 and 2015.
The Koleos currently sold in India is a second generation one but both the generations are Compact SUVs. It is sold in markets as diverse as Europe, South America and Asia Pacific. But converting an SUV into MPV is going to be a daunting task for Renault. We sincerely hope Renault knows what it is doing.
What do you think of the conversion – a stroke of genius or a massive failure in the works?
Renault Koleos - Image Gallery of the Indian launch
[nggallery id=97]
[Source: worldcarfans.com]