Update - The Porsche 911 Targa 4S has been brought to the 2014 Goodwood Festival of Speed. Gallery updated past the text.
The 2014 Porsche 911 Targa with a design impersonating the classic version, has made its world debut at the North American International Auto Show that opened today at the COBO Center in Detroit.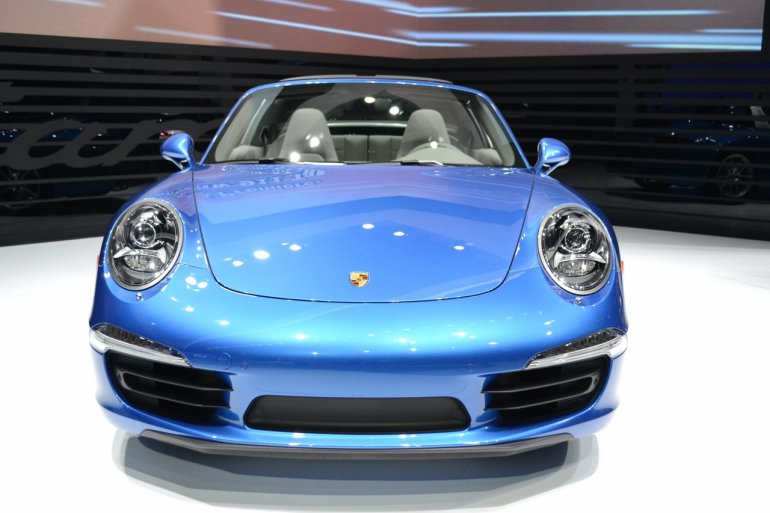 Featuring a Targa roof bar, a movable front roof section, and a wraparound rear window, the roof segment can be closed and opened through a button. The roof stows in a section behind the rear seat when activated.
Both models, the Targa and Targa 4S, are AWD versions, and feature a wider rear track and body compared to the regular 911. The Porsche Traction Management (PTM) seen in 911 AWD models is also available on the Targa.
Power for the Targa comes from a horizontally opposed 3.4L six-cylinder engine that outputs 350 hp. Mated to an optional PDK gearbox and Sport Chrono package, the 911 Targa can achieve a 0-100 kph time of 4.6 seconds and reach a top speed of 280 kph. In the standard version's manual transmission, a speed of 281.6 kph is achievable.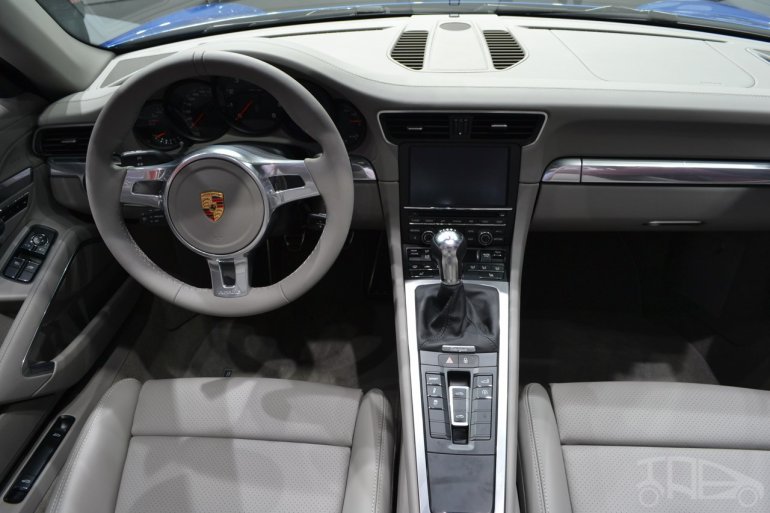 The 911 Targa 4S gets a horizontally opposed 3.8L six-cylinder engine that generates 400 hp, and reaches 100 kph from a standstill in 4.2 seconds when equipped with the optional PDK and Sport Chrono package. In this spec, a top speed of 292.9 kph is possible, while 294.5 kph is touchable with the manual gearbox.
The 911 Targa 4 is retailed at $101,600 (62.5 lakh rupees) while the 911 Targa 4S model will have an MSRP of $116,200 (71.48 lakh rupees). Deliveries begin this summer in the US market.
More details in the enclosed press release.
2014 Porsche 911 Targa 4S at the Goodwood Festival of Speed - Image Gallery
2014 Porsche 911 Targa Image Gallery
2014 Porsche 911 Targa at NAIAS 2014 - Press Release
[Can't see the press release? Head to Slideshare]