British car maker Morgan, announced the updated 2014 3 Wheeler last week and here are the details.
For the 2014 model year, Morgan re-worked the chassis to increase torsional stiffness, thereby improve handling. The steering has been improved to "satisfy a broader range of markets internationally", and eliminates bump steer, while improving high-speed stability, according to Morgan.
The updated center drive unit promises better durability and smoother power delivery, while updates to the Bevel box will improve the overall NVH. The 2014 model also gets a new urban cooling pack, which drives more air into the engine at city speeds, thereby eliminating overheating issues.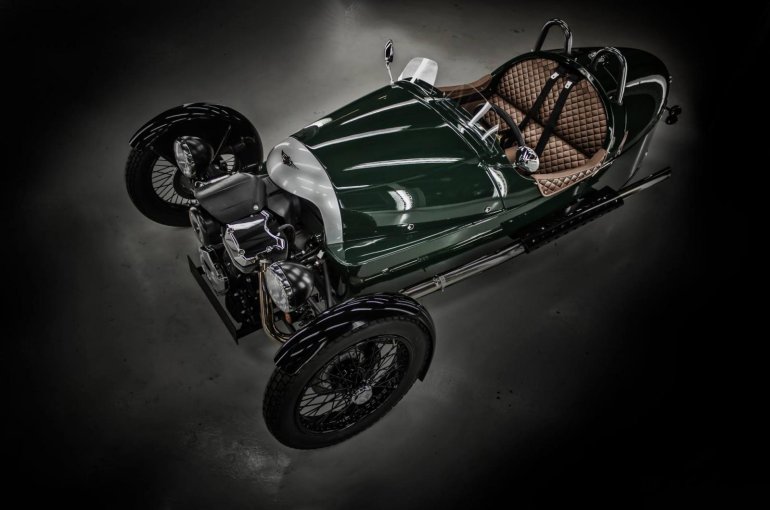 Visually, there are almost no changes, apart from new air vents, new body graphics and color combinations.
The company will not roll out a price increase and the 2014 3 Wheeler will retain the same 31,140 pound (INR 31.8 lakhs) starting price of its predecessor. It goes on sale in January next year, and a 30,000 mile/30 month warranty is standard.
According to the company, these updates are based on feedback collected from a 1,000 customers who own the 3 Wheeler since its introduction in 2011.
The engine, a S&S 1,976cc V-Twin, mated to a 5-speed gearbox, produces 140 Nm of torque and accelerates the track focussed vehicle from 0-96 km/h in 6 seconds.