Will be put to production in Q4 2016.
The Morgan EV3 concept that was unveiled at the Goodwood Festival of Speed last year is now ready for production. The company has unveiled the final "pre-production phase" version as the Morgan EV3 at the 2016 Geneva Motor Show. The new 3 wheeler is the company's first production EV.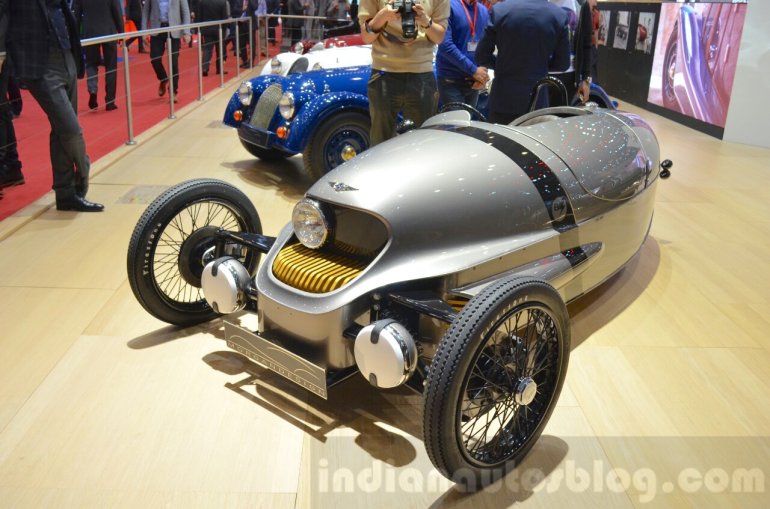 The Morgan EV3 is the first Morgan vehicle to make use of composite carbon-fibre panels in its body construction. The front-end is designed with cues borrowed from the 1930's aeroengine race cars, classic motorcycles and 1950's automatons. The tail lift seen on the 1930's Morgan 3 Wheeler race cars has been re-introduced with this model. The dashboard has a classic 'magneto' switch for drive selection, a digital screen, wood, brass and polished aluminium.
Morgan has seen to it that the EV3 remains as British and high in quality as possible through locally sourcing the carbon-fibre bonnet, tonneau cover and side pods – all hand worked over an ash wood frame just like the remaining aluminium panels. Thanks to the usage of lightweight materials, the EV3 weighs less than 500 kg.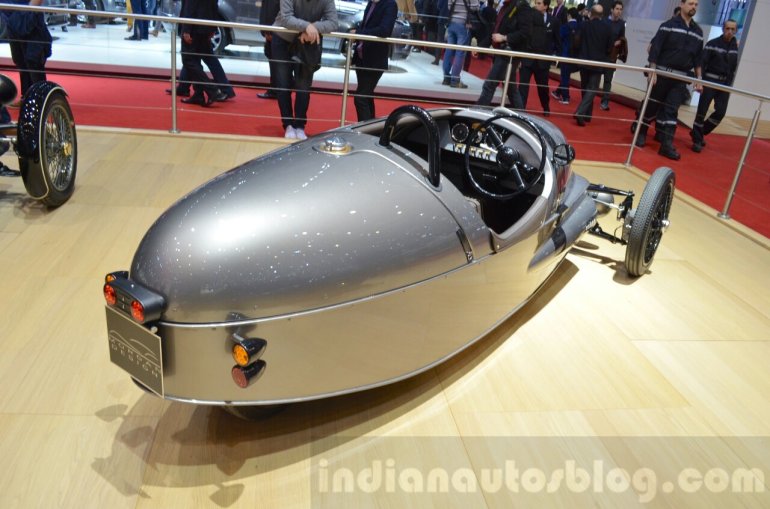 Powering the eco-friendly 3 wheeler is a liquid-cooled 46 kW electric motor which sends drive to the rear wheel and gets its energy from a 20 kWh Lithium battery. The motor and battery are integrated into the tubular space frame chassis. The first production zero-emissions Morgan vehicle is capable of accelerating from 0-62 mph (0-100 km/h) in less than 9 seconds and hitting a top speed of over 90 mph (145 km/h). The company claims an impressive 150 mile (241 km) range for the final pre-production prototype.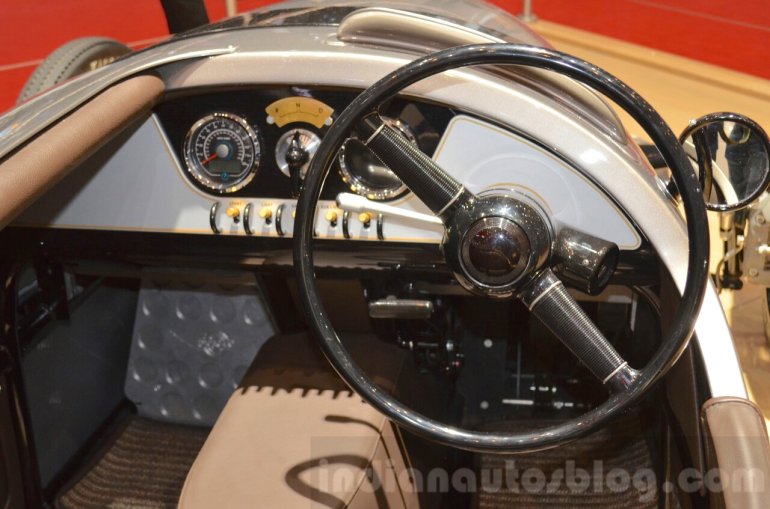 The Morgan EV3 will enter production in Q4 2016, and will have pricing and performance figures close to the petrol 3 Wheeler.