The 2014 MINI is set to be launched on November 18th at the company's plant in Oxford, precisely the day which marks the 107th birthday of Mini's original designer, Sir Alex Issigonis.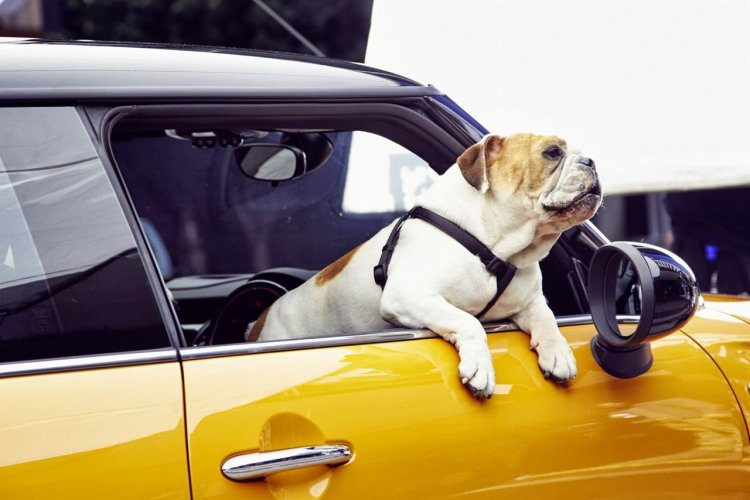 While the British Bulldog 'Spike' plays the supporting role in a majority of MINI's marketing promos, the canine also appears in exclusive MINI merchandise ranging from cushions to key chains.
Today, the company has released a few pictures from the sets of the commercial that reveals, well, nothing different from what we already know. The new MINI retains the unmistakable silhouette with even more curves, richer detailing and a new communication color. Photographs show Spike in the driver seat, engaging in an encounter with a Great Dane.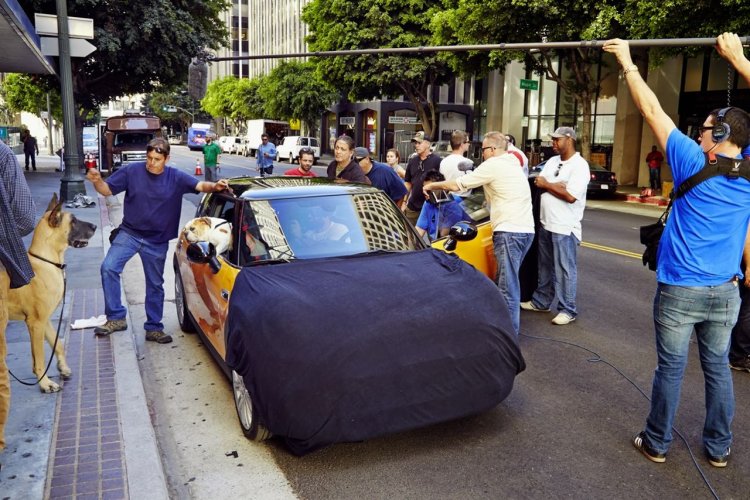 MINI recently disclosed engine specs for the 2014 version. A 1.5L 3-cylinder mill will come in petrol and diesel guises. The petrol motor will drive out 134bhp with 220Nm of torque while the oil burner (on the Cooper D) will churn 114bhp and 280Nm of torque. Finally, the Cooper S will be powered by an all-new 2.0L gasoline motor that belts out 189bhp and 280Nm of torque. Transmission choices include a 6-speed manual or a GPS-incorporated auto gearbox (similar to the one in the Rolls Royce Wraith), wherein the transmission reacts based on the type of terrain.
The production-ready MINI will mark its public debut at the Tokyo Motor Show and LA Auto Show next month, ahead of its sales commencement in UK from early 2014.
Images from the sets of the 2014 MINI promotional