The Mercedes Sprinter, a van with multiple avatars has been in existence since 1995. The Sprinter sprinted ahead without any major change till 2011 when it graduated to the second generation.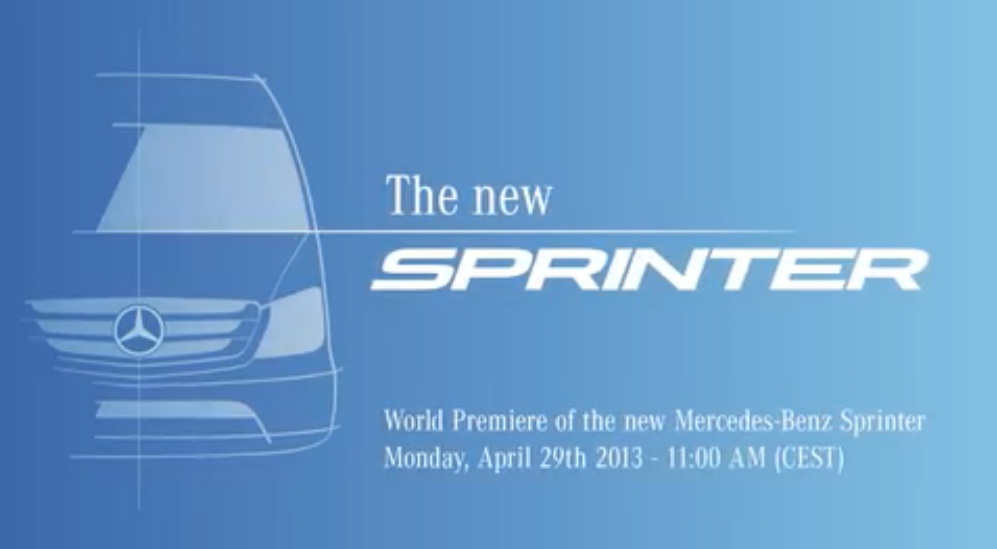 And now, Mercedes is ready with the mid-life refresh of the vehicle. The product life cycle has certainly been accelerated!
The German automaker has teased the vehicle and announced that it will make its global premiere today at the firm's HQ in Stuttgart. The vehicle, which is largely aimed at the commercial segment, adopts a new front fascia.
The front grill remains intact while the headlamp ditches its elliptical shape for a more edgy appearance. The front bumper is also revised and the lower air dam adopts an inverted trough shape. The rest of the van is expected to stay as it is.
The powertrain lineup is expected to continue unaltered. Diesel options are a 2.1 litre CDI and a 3.0 litre V6 CDI while a 3.0 litre petrol V6 is also available. The engines are coupled to either a 6-speed manual or a 6-speed automatic transmission.
The current Mercedes Sprinter is available as a full-sized people carrying van, freight carrier, City minibus, etc. The same variants are likely to be offered in the facelifted vehicle as well.
Creature comforts like four-wheel drive, Command Navigation System, electric sliding doors, and keyless entry will continue to be offered in the new Sprinter.