Mercedes Benz commenced the production of the 2014 Mercedes S Class a couple of days ago. Indian Autos Blog was about to show you a video of the production run, when we noticed something strange.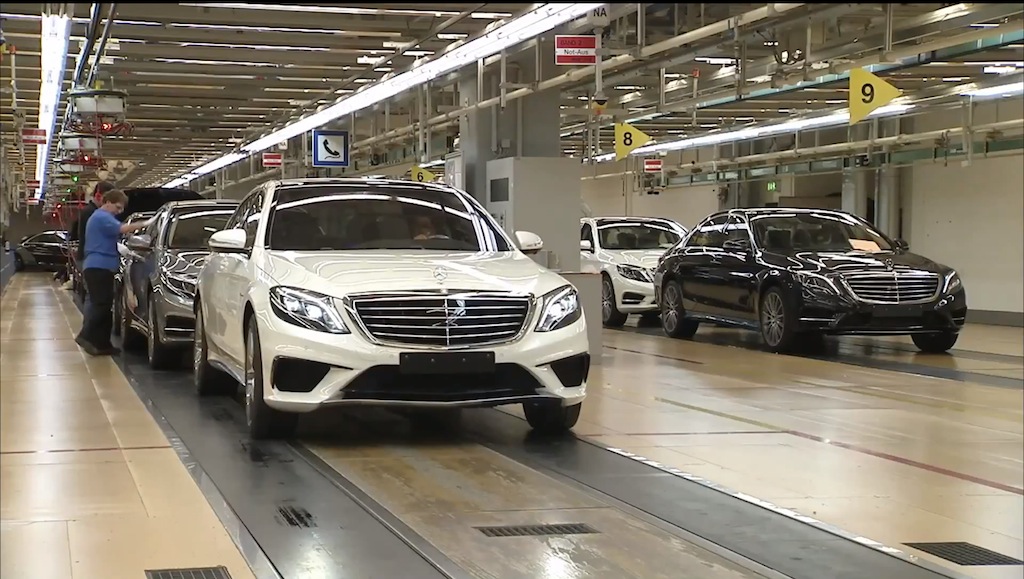 In the official video, released by Mercedes Benz themselves, is a car we've been talking about for quite sometime now. It's the 2014 Mercedes S63 AMG! Mercedes shows us the front and rear of the car, which is more than enough to get us excited.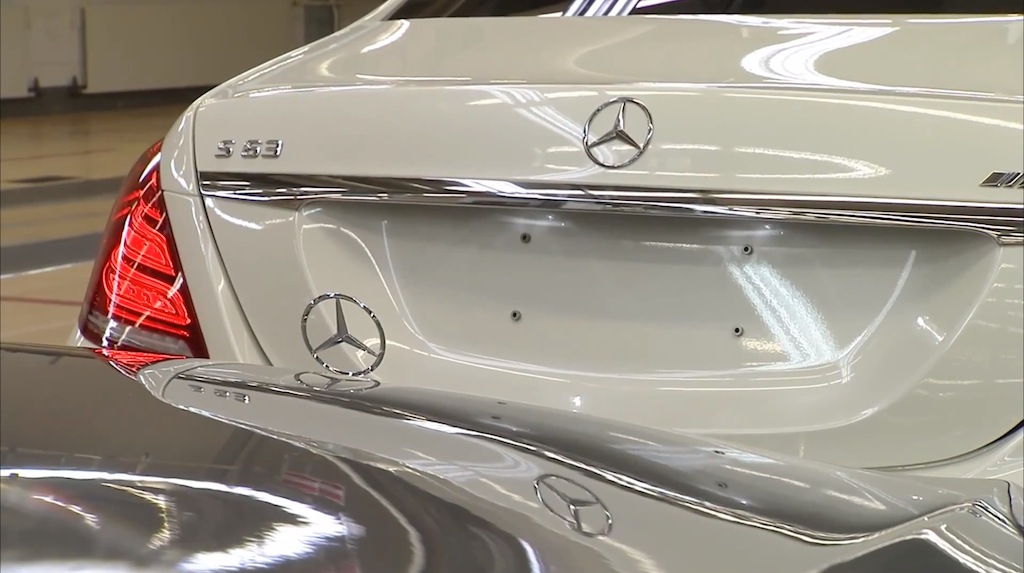 At first glance you may not think of this to be an AMG tuned Merc. It doesn't look all that aggressive. However, look closely and you'll notice the larger air dams in the front bumper with some chrome finishing. There is also a badge at the front right fender, which we're not able to read though. It has the words 'Bi-Turbo' attached to them and Mercedes are likely to use the same 5.5-liter V8 as seen on the E63 AMG.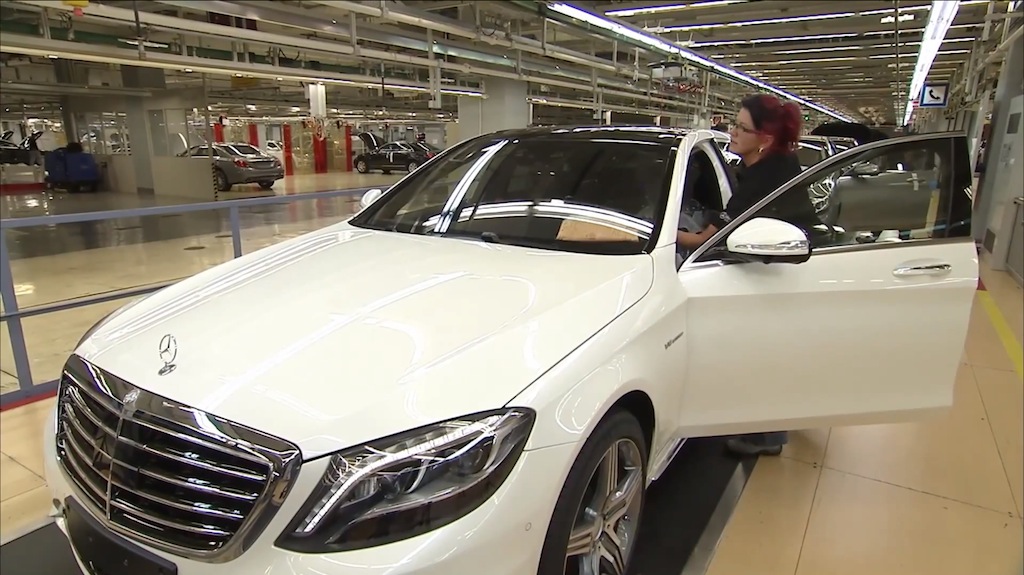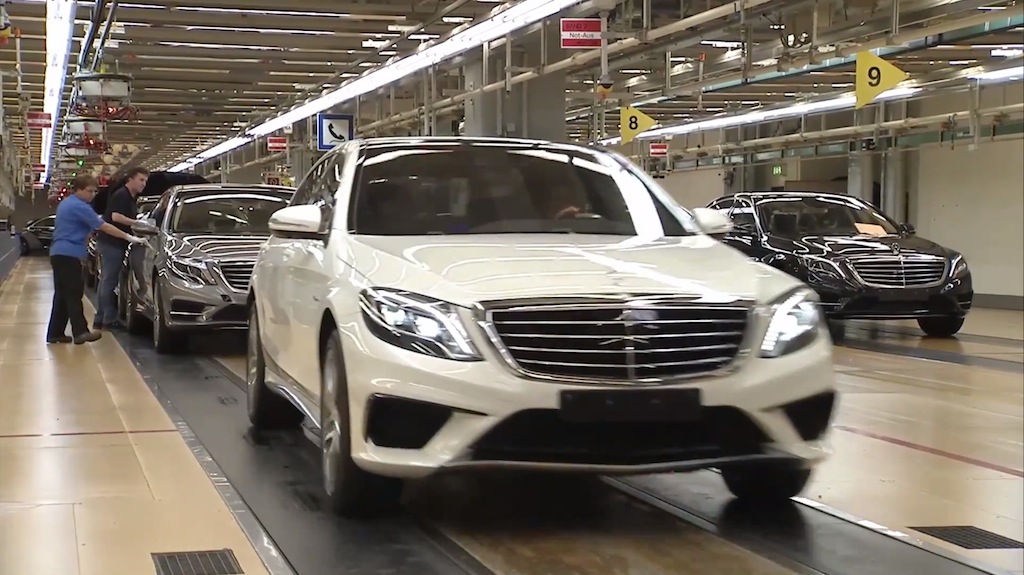 Once we had a look at the rear, all our doubts were laid to rest. The 'S63' badge is clearly visible on the top left of the bootlid. On the top right, you can see the traditional '///AMG' styled logo as well.
2014 Mercedes S63 AMG production video
Head to YouTube if you cannot watch the video above.
It looks like Mercedes has already commenced the production of the S63 AMG. Expect to hear a lot more about the car in the days to follow.