Official design sketches of the 2014 Mercedes S Class Coupe have just found their way into the internet. Mercedes will be world debuting the luxury-liner at the 2013 Frankfurt Motor Show on September 10th.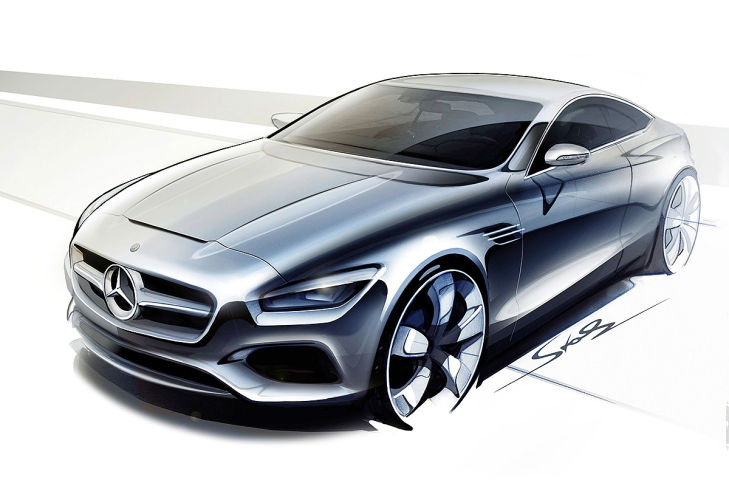 The S Class coupe will be replacing the CL Class, which is based on the previous generation S Class platform. Based on the design sketches, we conclude that the coupe will not look anything like the S Class sedan: the front fascia is far more aggressive, the swooping roofline is more like a grand tourer rather than a luxury coupe, and the sporty rear has the scent of the SLS-AMG.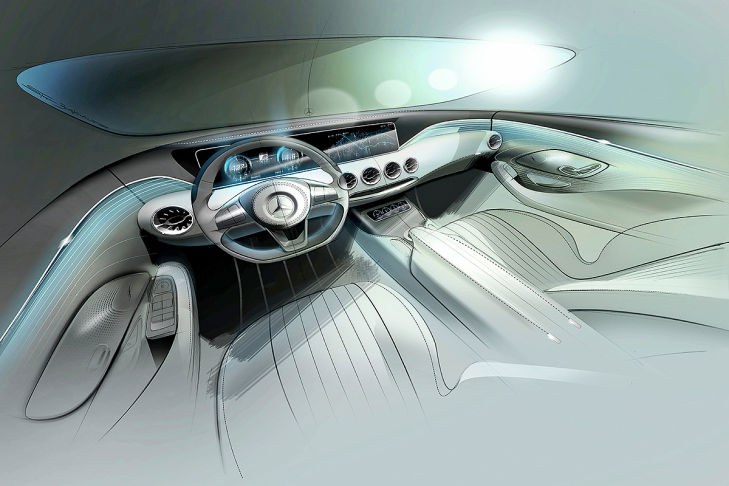 Inside, the coupe would accommodate four adults in a 2+2 layout. The central screen, dashboard and the aircon vents resemble the 2014 S Class and we would naturally assume that only wood, aluminium and metal were used to craft the interiors. The steering wheel, which sports a three-spoke layout, is different from the S Class' two-spoke steering wheel.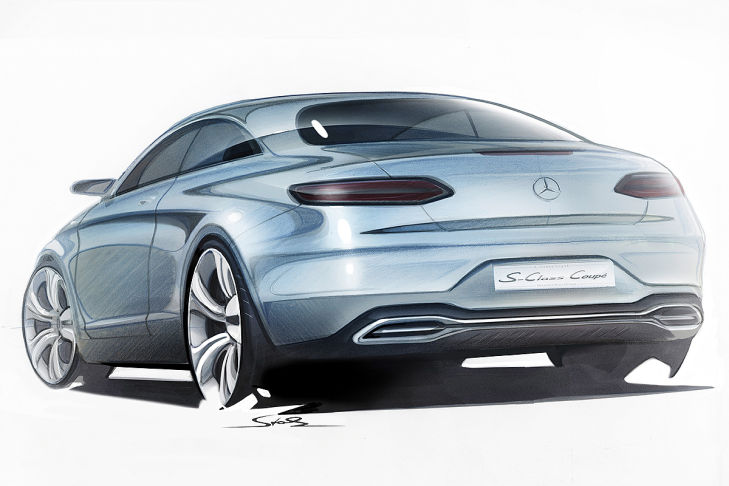 The S Class Coupe would be initially powered by a six-cylinder and an eight-cylinder engine outputting 306bhp and 455bhp respectively. AMG variants would later follow (whether Mercedes would use the V8 Bi-Turbo and the V12 Bi-Turbo for the coupe is something we do not know yet) as will a plug-in hybrid version like the S500 Plug-in, which has also been announced for Frankfurt.
2014 Mercedes-Benz S Class Coupe Design Sketches Image Gallery