The 2014 Mercedes S 63 AMG attempts to blend hair raising performance with first class luxury.
[Can't watch the video? Head to Youtube]
Here is a trailer of the performance luxury sedan which was announced last month. As far as the looks are concerned, the S 63 AMG hides its intention with a rather calm and composed stance. The AMG visual differentiation is subtler than its siblings or in other words, its a wolf in sheep's clothing.
The luxury liner is powered by the 5.5 litre Biturbo V8 petrol motor that belts out a humongous 585 bhp and an earth moving torque of 900 Nm. The engine is mated to an AMG SPEEDSHIFT MCT 7-speed transmission. The rear wheel drive model can accelerate from 0-100kph in just 4.4 seconds but if you opt for the 4-MATIC all wheel drive system, the car gets quicker by 0.4 seconds.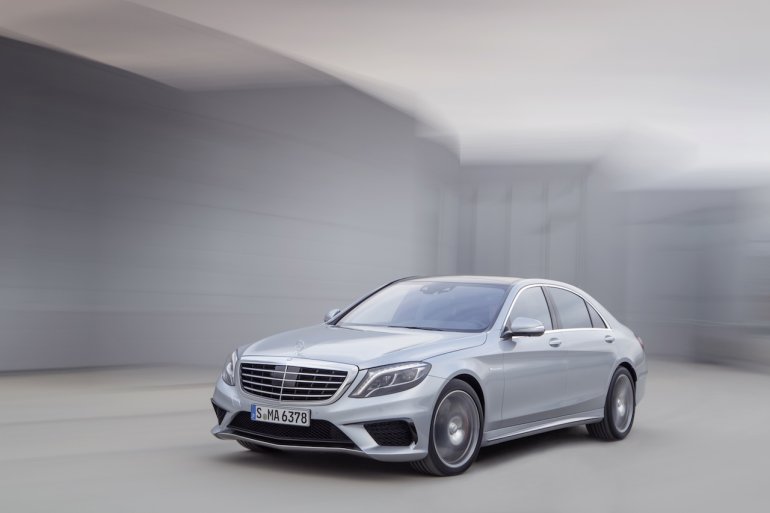 The exterior gets an AMG bumper, a body kit, rear diffuser and 19" AMG alloy wheels. On the inside, the seats and instrument panel carry the AMG logo. The wood trim of the regular S Class is replaced by a carbon fibre finish.
The 2014 Mercedes S 63 AMG with the optional 4-MATIC all wheel drive system is the fastest S Class in the history. It will have its public debut at the Frankfurt Motor Show next month.