Mercedes-Benz has just started production of the all new 2014 Mercedes S Class at their facility in Sindelfingen, Germany.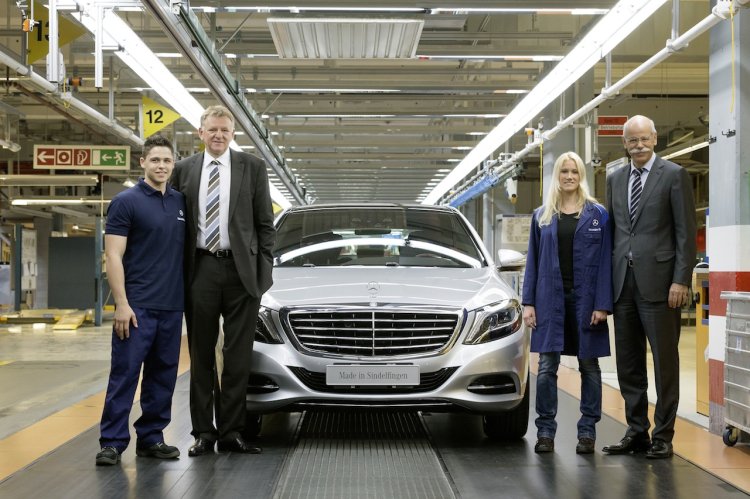 Order books for the new S Class opened in the middle of May and the delivery of the first car is on 20th July 2013. 
The new S Class will be available with a choice of four engines - two hybrids, a petrol and a diesel.
Mercedes has invested €1 billion in the Sindelfingen plant. A significant portion of this investment is for the production of the new S Class: €350 million in the body shop, €130 million in the press shop and €70 million in the assembly.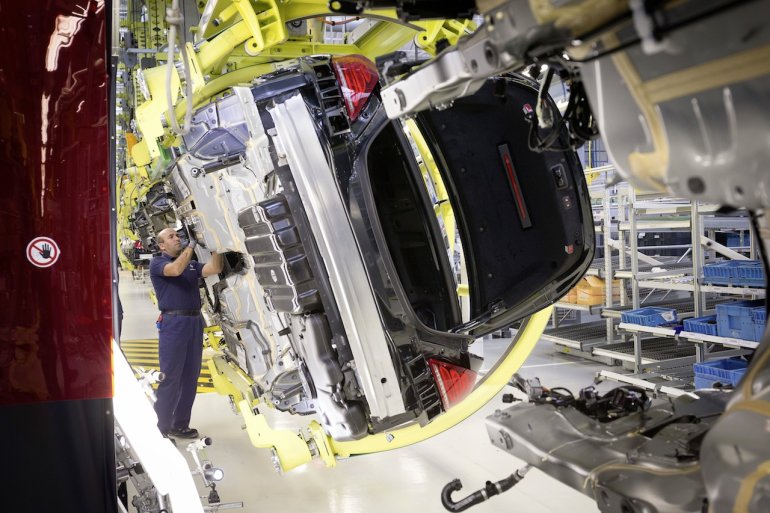 The production of the 'Best Car in the World' takes place at Daimler AG's largest production facility. The Sindelfingen plant also makes the C, E, CL, CLS, CLS Classes and the SLS AMG range.
Dr Dieter Zetsche, Chairman of the Board of Management of Daimler AG and Head of Mercedes-Benz Cars said -
2013 is the year of the S-Class. We are driving forward our model offensive in the luxury segment. The new S-Class is opening up additional opportunities for us in the market.
Head to Page 2 to know more about the three S Class based cars and to view the high resolution photo gallery.
Mercedes announces three new S Class based models Mercedes-Benz has officially announced three new models based on the S Class. They specifically mention that the new models would be in addition to the short-wheelbase and the long-wheelbase range of S Class. Here is what we think:
1. Mercedes S Class two-door sports coupé
The current Mercedes CL is the two-door coupé of the previous S Class. Mercedes has already commenced testing of the S Class coupé and this is likely to be the first of the S Class derivatives.
2. Mercedes S63 AMG
This is the go-faster version of the new S Class. Our designer, Shoeb, has already rendered what we think the AMG S Class would look like. You can read more about the new S63 AMG here.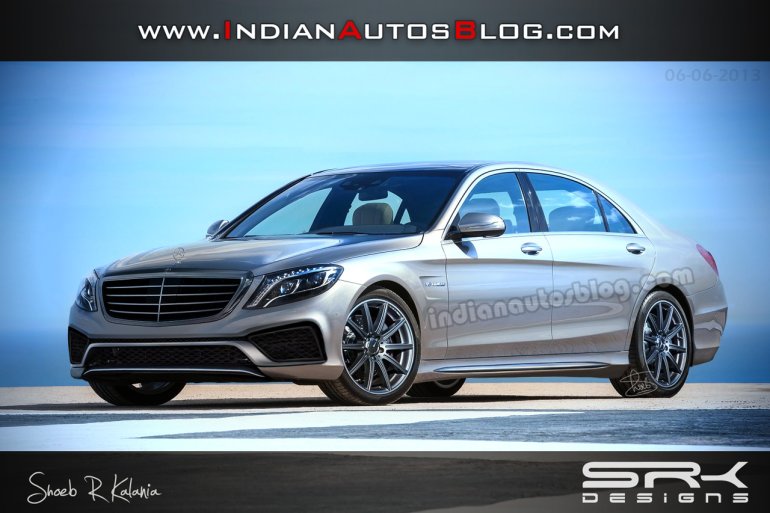 3. Mercedes S Class Pullman 
With the death of the Maybach brand, Mercedes will have a über luxurious limousine based on the S Class, possibly even longer than the long-wheelbase S Class. This would likely cater to the audience who are looking for something in the range of a Rolls Royce Ghost (which is based on the BMW 7 Series platform itself).
Mercedes S Class Production Start Image Gallery
Head to Page 3 to view the press release
Mercedes S Class Production Start Press Release
[Head to Scribd if you can't see the document above]