The 2014 Jeep Wrangler is seeing some updates and thanks to AutoSpies, we get to prematurely show you a document detailing the changes expected.
Firstly there will be two special editions which are being reintroduced. The Wrangler Rubicon X and the Freedom Edition will be brought into the lineup for 2014. We're not sure if Jeep would introduce these special editions in India.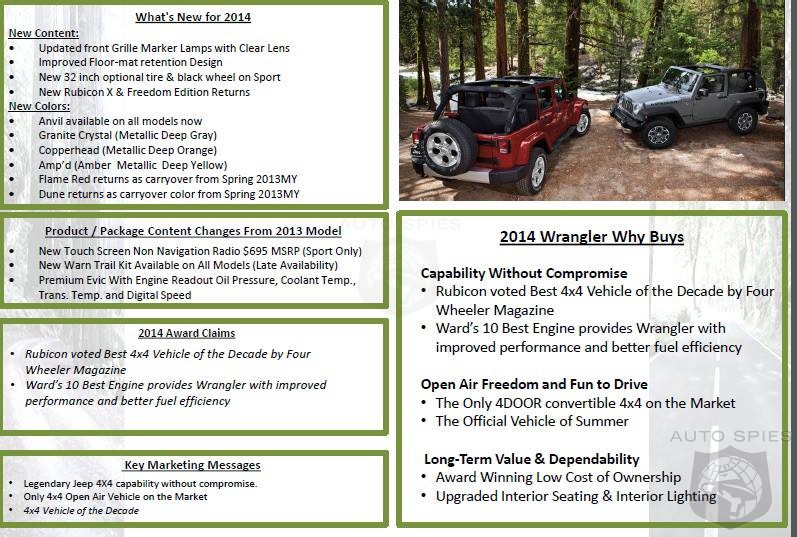 The 2014 model year Wrangler will sport clear lens front-grill marker lamps. The floor mat design is also going to be improved. On the Wrangler Sport, you will be able to spec optional 32-inch tires and a black wheel. You can also get a new touch-screen non navigation radio on the Sport model for about 695 USD (INR 40,000).
There are also going to be some revisions to the exterior color options. The 'Anvil' color will be available across all models while Granite Crystal, Copperhead, Amp'd, Flame Red and Dune will be introduced either immediately or from the Spring of 2013.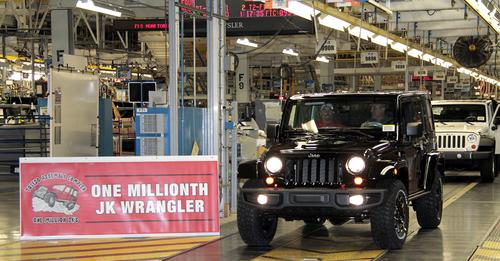 A Premium Evic kit with Oil Pressure readout, Coolant Temperature and a digital display of the car's speed are also being introduced.
Jeep will be marketing the Wrangler as the '4x4 Vehicle of the Decade'. As you can see from the leaked image, other marketing slogans like 'Only 4x4 Open Air Vehicle on the Market', and 'Legendary Jeep capability without compromise'.
Question now is, would Jeep introduce this updated Wrangler when it comes to India later this year?
[Source - AutoSpies.com]