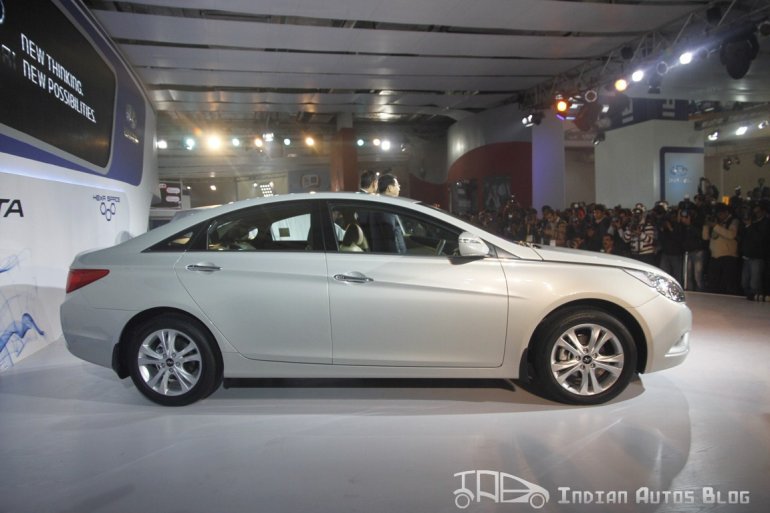 Hyundai is all set to the i45 Sedan (badged as Sonata for India) in the coming weeks. But the Korean car maker, known for lining up a slew of launches one after the other, has already started talking about a replacement for the Sonata. Hyundai chief executive Kim Choong-ho has officially confirmed that the Sonata will be replaced by a new model in 2014.
The current version of the Sonata is a 6th generation model was launched back in 2009. The company may heavily redesign this model or launch all new 7th Generation model in 2014. The Korean automaker has realized that it needs to take down the Toyota Camry which is Sonata's arch rival in most markets.
The Sonata has successfully managed to overcome the Toyota Camry in the States and is the best selling model of Hyundai USA. However, the company intends to further broaden the gap between Camry and Sonata.
Back home, the i45 is all set to revive the legacy of Sonata moniker that the fourth generation model left behind. However, the Sonata will only be available in petrol option which might hurt sales. We don't see the Sonata flying off the shelf like the other 'i' cars, this may be just a brand shaper after all.
The Sonata will try to fight the Skoda Superb which is literally creaming the competition in that segment. Interestingly, Toyota is all set to introduce the new Camry to India and has already showcased the car at the 2012 Auto Expo. However, just like the Sonata, the Camry will also be introduced in petrol variant.
We would like to see Ford India come into this segment with the new Fusion/Mondeo as quickly as possible.
[Source: CarScoop.Blogspot.com]