Honda has provided us a first look at the 2014 Honda Odyssey minivan through photographs on its Japanese website. Honda has two lines on the Odyssey, one for the US market, and another one serving Japan and worldwide.
The global Odyssey's formula has changed from a low-slung roofline to a taller cabin and sliding doors, similar to the American car. A taller roofline promises easier passenger movement between the seats, better ingress and egress, as well as a roomier feeling for occupants. Honda has been moving back and forth from sporty, low-riding designs to more practical, taller vans among the five generations the car has been on the market for.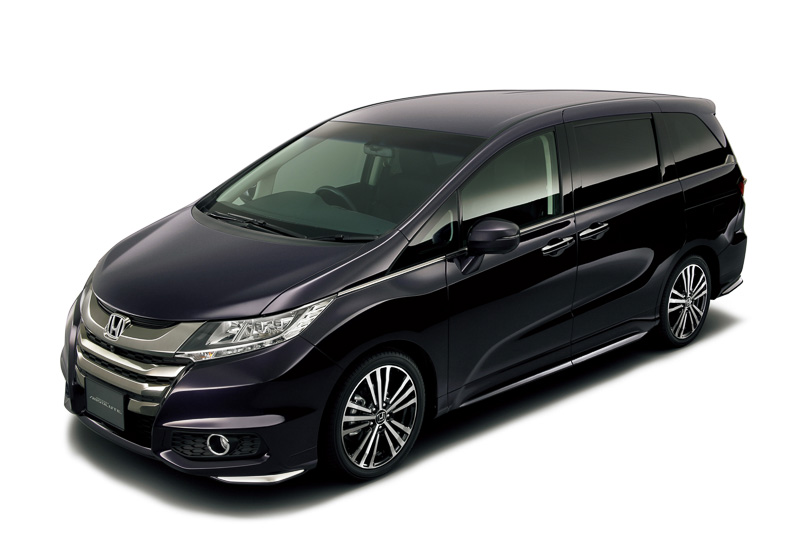 Going by the preliminary images, the Odyssey offers two seating layouts, one with reclining captain chairs on the second row, and the another with a bench for three persons. The JDM Odyssey would be available in 2WD and 4WD, paired to a CVT. Honda does not mention which engine would go into the vehicle. It most probably should be the same 2.4-liter motor used on the current vehicle.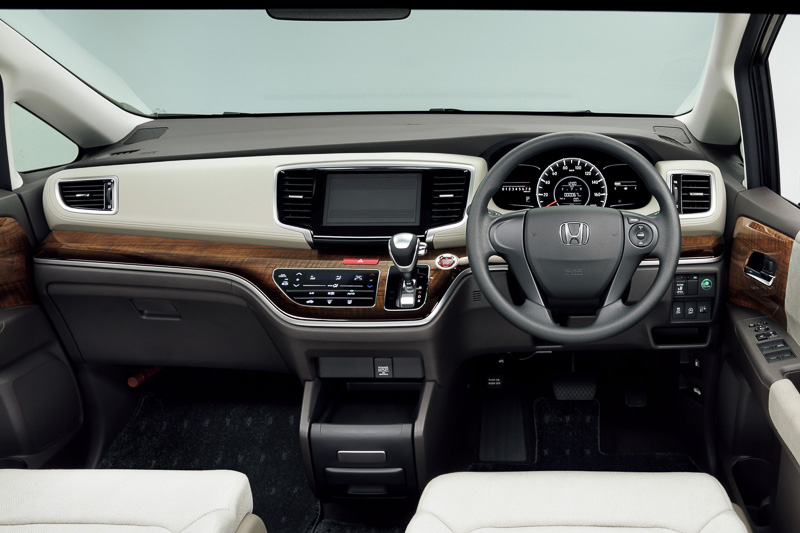 Honda has not disclosed the full features list, but from what we can translate, there is an 'ECON' driving mode, blind spot assistance on the door mirrors and auto emergency brakes. There are at least 7 body colors and two interior colors (black and ivory) to choose from.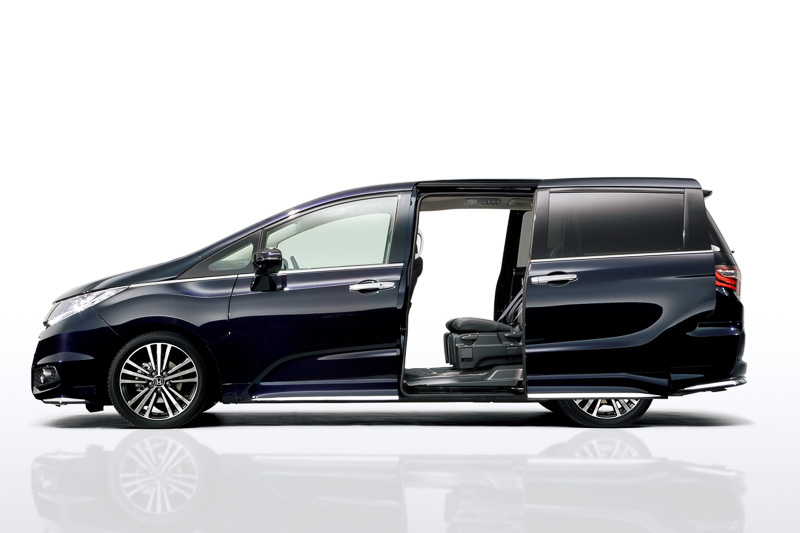 Back in America, the Odyssey is receiving updates regularly (the last one as early as March this year) and it would be interesting to compare the models side by side to see how close they are to each other now.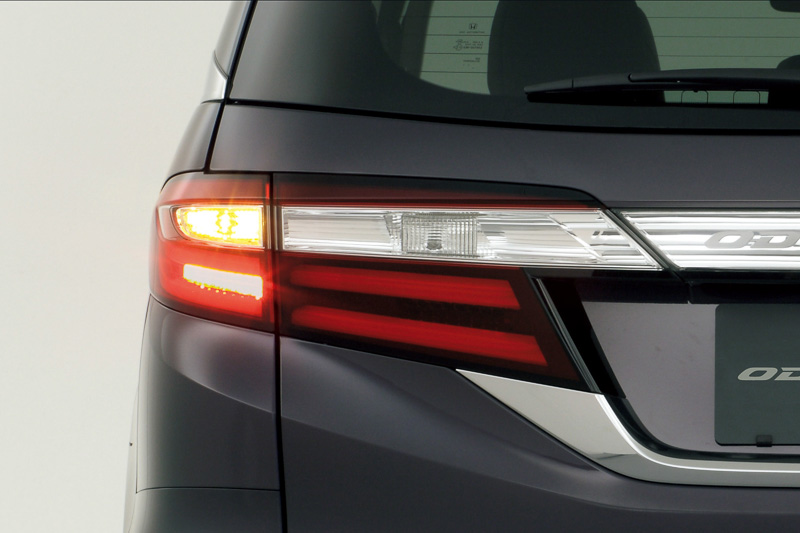 2014 Honda Odyssey Image Gallery
[With inputs from CarWatch Japan]