Here are some more images of the 2014 Honda Jazz (2014 Honda Fit in the US) With these images, we have a few unreported details as well.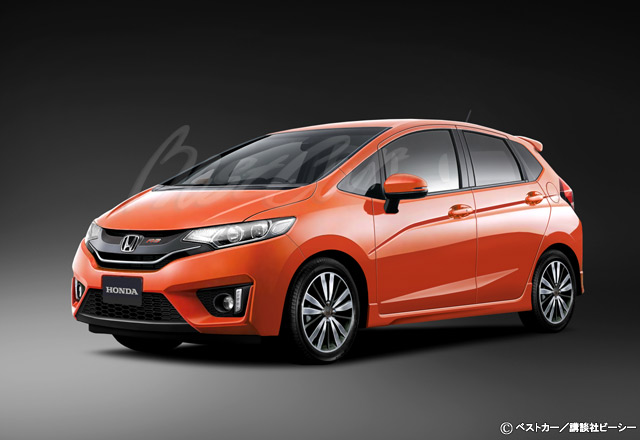 The 2014 Honda Jazz was featured on the cover of a Japanese car magazine recently. It was then made official that the new Jazz would be available with Japanese dealers from September.
Check out our exhaustive coverage on the 2014 Honda Jazz/Fit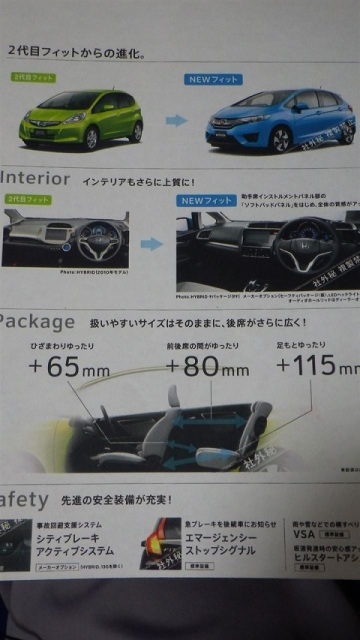 Today we have intel suggesting that the 2014 Jazz has grown by a massive extent compared to the older Jazz.
Rest of the details on Page 2.
The image that you see directly below is supposed to be from the dealer training module Honda has prepared. The knee room has grown by 65mm while the chest room sees a huge 80mm increase. The space between the rear seat bench and the front seat has gone up by a whopping 115mm!
In one of the images obtained by Hondas Acuras, you can see the ginormous rear seat space.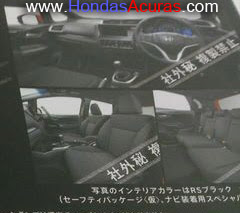 Coming to the 2014 Jazz Hybrid, the three models that would go on sale are: Hybrid, Hybrid S and Hybrid L.
All variants would feature the 1.5-liter i-VTEC as a base engine and maybe their electric outputs would defer. However, all variants would feature the i-DCD (Honda intelligent dual-clutch drive) as standard.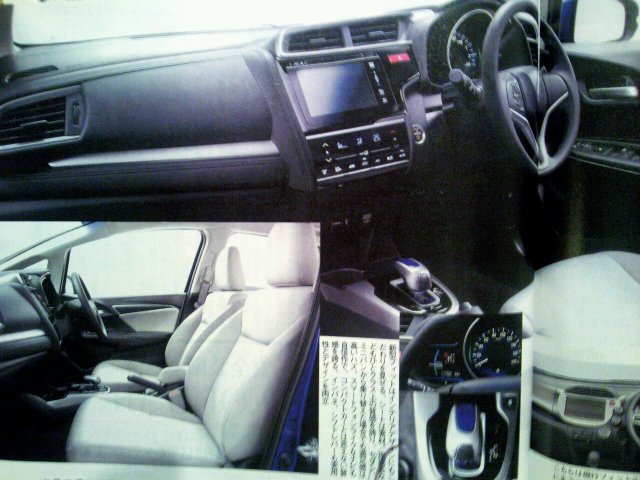 While the Jazz will get a diesel engine for India (and very likely in Europe) we've a few details on the gasoline options. It is being speculated that the base engine option would be a 1.3-liter SOHC producing 100PS of power and achieving 28km/l! It is very much possible given that the 1.2-liter i-VTEC in the Brio and the older Jazz produces 88PS.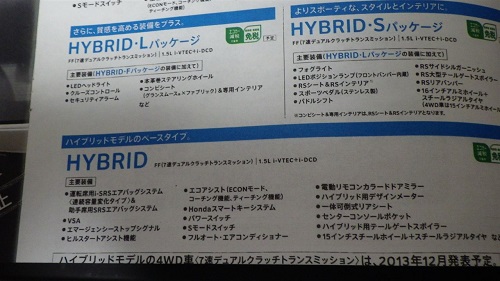 The next engine option is a 1.5-liter producing 130PS. That's even higher than the Honda City! Perhaps the next generation City (which would be based on the 2014 Jazz) would also get this sort of power.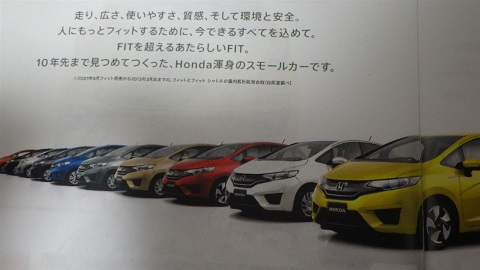 Honda is expected to make the Jazz a lot safer and we hear that a Blind Spot Warning like system along with an obstruction warning system would be available to aid the cause.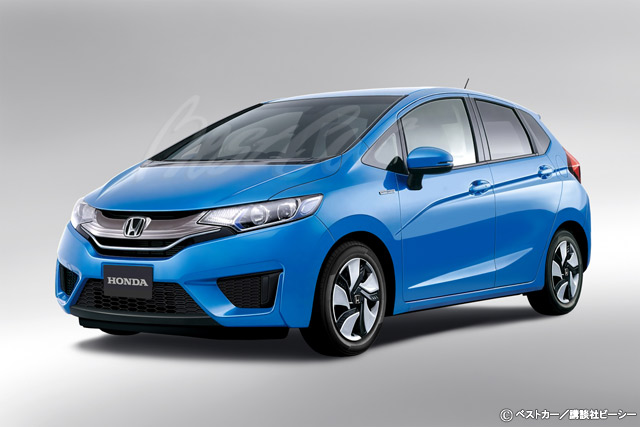 From what we see, the 2014 Honda Jazz will come in at least 10 color options. There will also be a performance oriented Jazz RS on sale.
[Images - VTEC]