New generation City could launch in China under any one of the two JVs.
The new Honda City had its world debut in India late last year, following which it went on sale in key markets like India, Thailand, Philippines and Australia, and a Brazilian launch is soon to take place as well. However, the new City is not yet available in the world's largest car market, China, though these patent leaks indicate that this situation will soon change.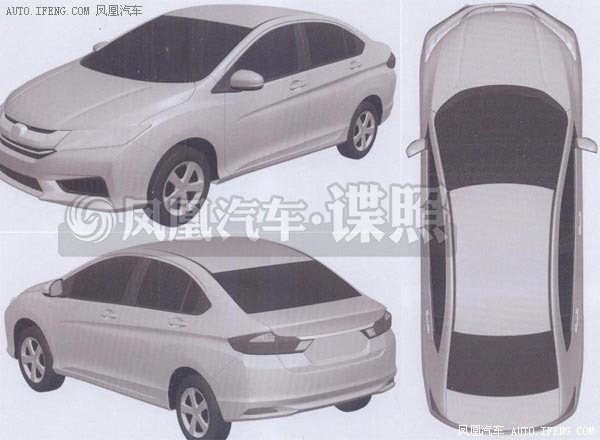 While these patent drawings show a similar car as the Indian model, the grille seems to be of a different design. Seen below the "Solid Wing Face" chrome grille is another single layer of grille element unseen on the City till date.
A Chinese launch of the new City could take place by the end of this year, or early next year. Like India, the Chinese City too would rival the Hyundai Verna and the Suzuki Alivio (Maruti Ciaz) mainly. It however remains to be seen whether Honda replaces the older generation model of the City, or continues to sell it alongside, as is the case with many car manufacturers in China.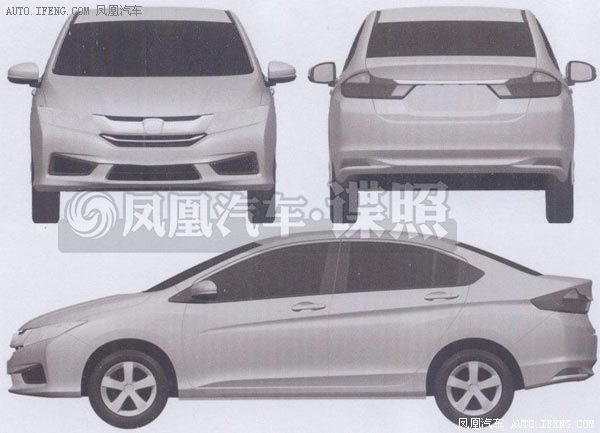 Read our review of the new City Diesel and Petrol here
It is also to be noted that Honda have two joint ventures in China: Guangqi Honda and Dongfeng Honda.
[Patent images from Auto Ifeng]