BMW is in the process of revamping its entire product portfolio to keep it competitive for the next few years before all-new models kick into action.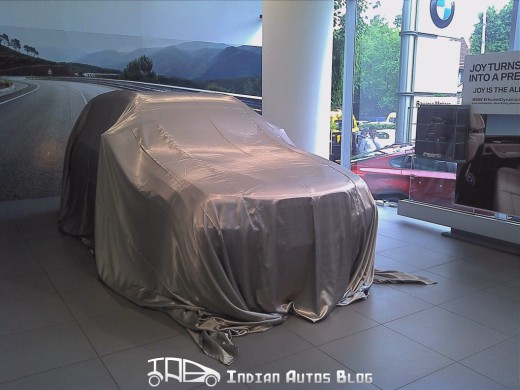 The next generation X5 is the first of the successors currently undergoing tests for a 2014 debut, trailed by the all-new 7 Series that should be ready in 2016. These would be followed by successors to the X6, 5 and 6 Series models as they near the end of their 7-8 year lifecycle.
The Bavarian czar has already revised the BMW X1, BMW X6 and the BMW 7 Series calling them new LCI models (LCI stands for Life Cycle Impulse).
Pretty soon even the current BMW X3 (F25) and 5 Series (F10) will go under the scissors so that they are brought in line with the new family members.
In this story, we're going to place the spotlight on the revision to the BMW X3.
We are expecting some minor changes such as  redesigned bumpers, new headlights & tail lamps, and new side mirrors. We are also expecting new square-shaped exhaust tip at the rear.
On the inside, we expect the infotainment system to be updated with a revised menu for the iDrive system. One can also expect voice-activated controls as part of BMW's ever-expanding ConnectedDrive technology portfolio.
The BMW X3 LCI will be available with the same engines carrying small improvements to consume less fuel. There are rumors about a 2.0-liter four-cylinder engine added to the lineup, we're not sure about that yet.
Look out for a debut of the BMW X3 LCI in March 2013 at the Geneva Motor Show, with sales expected to start by the third quarter of the same year.
[You can head over to Carscoop.blogspot.com to see the spyshots; The main image is from the launch of the X3 in India, and does not represent the changes to the facelift]