The 2014 Bentley Flying Spur will be launched in India on October 1. The refreshed and updated luxury sedan was unveiled at the 2013 Geneva Motor Show which was held in March.
The Flying Spur is the four-door luxury sedan based on the sporty Continental GT coupe. The 2014 model year sees some exterior changes. The roof line has been lowered and as a result, the drag coefficient has decreased to 0.29 Cd. At the rear, Bentley has changed the taillight design to a horizontally profiled "ellipse" design and have also incorporated LED technology.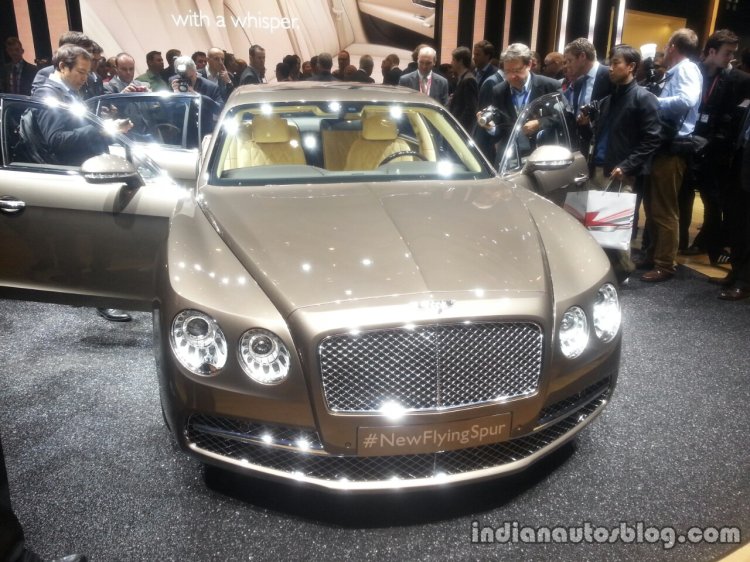 Overall, Bentley say that they have changed over 600 parts on the new Flying Spur and that the new model weights 50kg lesser than the outgoing version.
Inside, the leather on the seats are softer and come in a range of 12 colors. Bentley continue to offer four and five seat configurations on the 2014 model.
Two 10-inch LCDs at the rear, an eight-inch touchscreen interface at the front, a 1100 Watt sound system and a Wi-Fi hotspot exclusive to the car, are the various entertainment systems found on the new Flying Spur.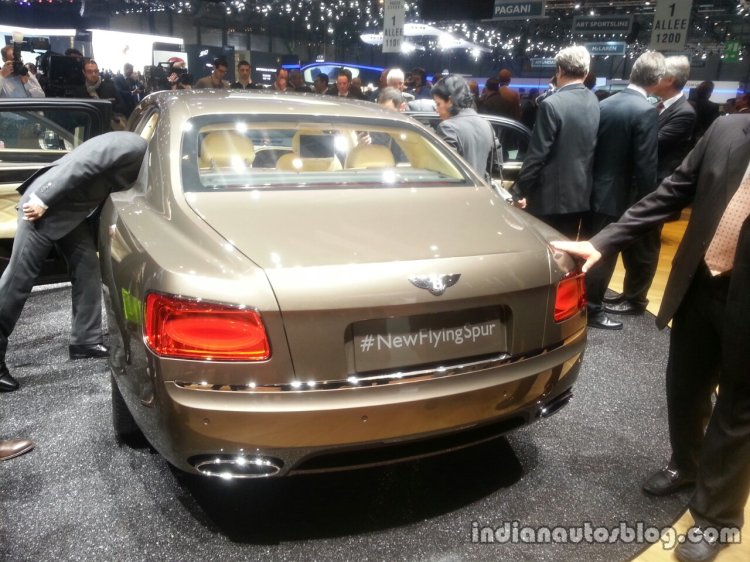 The Flying Spur gets its power from a 6.0-liter W12 TwinTurbocharged engine producing 616bhp and 800Nm of torque. A ZF 8-speed automatic transmission sends power to all four wheels. 0-100km/h takes 4.3 seconds while the top-speed is rated at 322km/h. Bentley says the Flying Spur will do 6.8km/l.
2014 Bentley Flying Spur Image Gallery