The Audi TT is one of the most successful sports coupe in the world because of its cool styling, utmost practicality and superb performance. We were stunned to see it in flesh when we attended its pan India launch in Mumbai.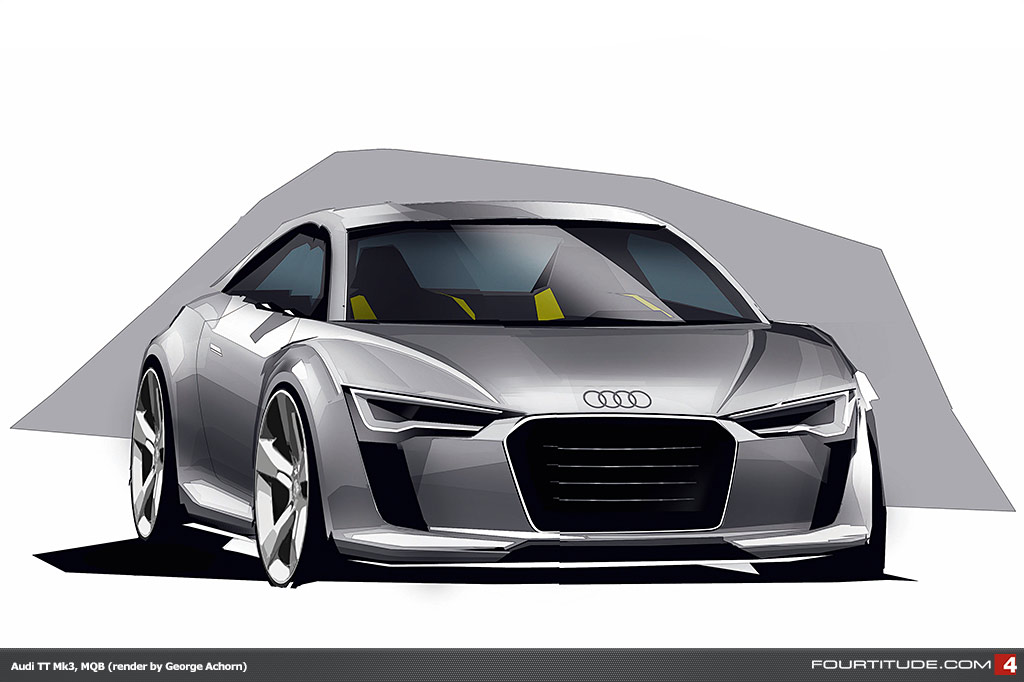 The Audi TT is currently in its second generation with the first generation dating way back to 1998. The current generation Audi TT was introduced in 2006 and since then Audi has been constantly giving it minor refreshes. But now it is time for the all new Audi TT to take the center stage.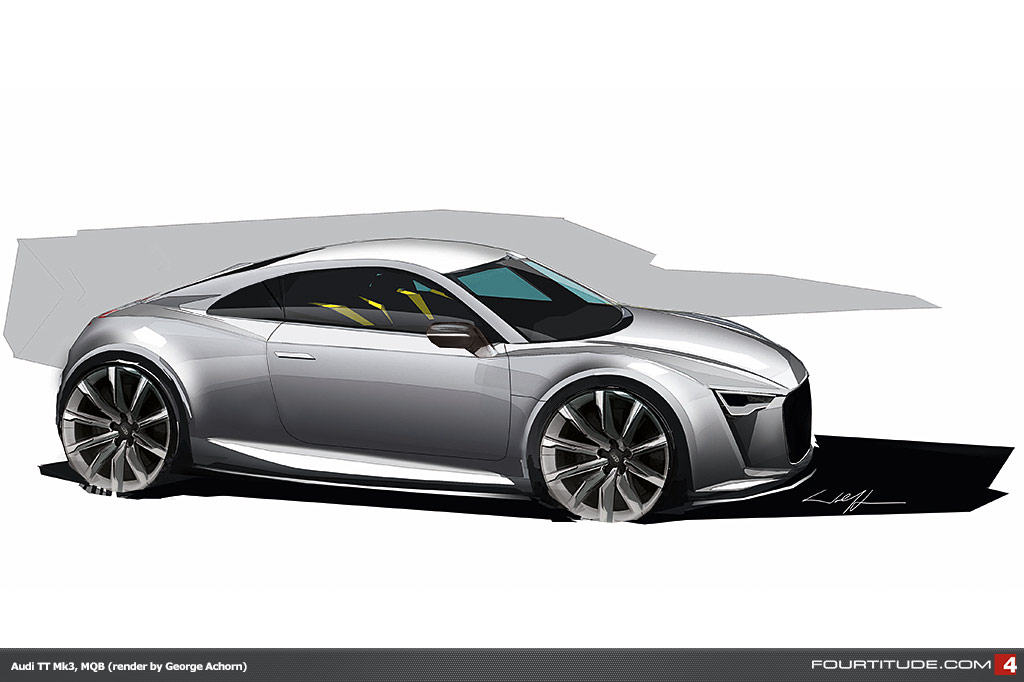 Talks and rumor mills have already started churning vital information about the next generation Audi TT. Here is a comprehensive product deep dive on the next generation Audi TT –
Platform
The current Audi TT is based on the same platform as the Skoda Laura (PQ35). As most Volkswagens are moving to the MQB platform, so will the Audi TT.
The new TT will continue to offer the choice of both 2+2 coupé and two-seat roadster body styles.
The all new Audi TT will be based on the same platform as the new Volkswagen Golf. It will be longer and wider than its predecessor.
Audi is pushing for a multi material structure for the next generation TT. They plan to make the structure with a combination of aluminum, steel and carbon fibre.
Design
The new Audi TT will move away from the current design to more aggressive and sharper design.
It will receive a heavy dose of style borrowed from the Audi e-Tron
Audi says that the car's final design is "more technical looking".
It will feature a six-corner single-frame grille, slimmer and more angular headlamps with the latest in LED technology and a clamshell.
It will have prominent wheel arch flares, a sharp shoulder line, deeper sculpturing on the doors, a plunging, liftback-style tailgate and a rounded rear end with a spoiler and a diffuser.
Interior
Audi TT's engineers are keen to provide sleek looks, supreme build quality, luxury and practicality.
Audi will offer a new center console design, high quality leather, sports seats, a sport steering wheel, and different aluminum inserts.
Audi will also include a programmable thin-film transistor (TFT) gauge cluster on the next TT. Something similar to the one on the current Jaguar XJ.
Mechanicals
Audi TT will be offered in both front-wheel drive and four-wheel drive.
It will have a transverse engine with a Haldex AWD system.
The new model will be more driver orientated than the current car. Audi wants to close the gap between the TT and the Porsche Boxter.
Engine options
A 1.8 and two different 2.0-litre versions of the Volkswagen Group's four-cylinder EA888 petrol engines.
A turbocharged 2.5-litre petrol engine will be plonked into TT RS due in 2015.
It will also have a diesel variant with a 2.0 Audi turbo diesel under the bonnet.
Also planned is a diesel TT running a slightly more powerful version of the current 2.0-litre unit, with a new common-rail injection system for greater efficiency.
The base 1.8, less powerful 2.0-litre petrol and 2.0-litre diesel models will come with standard front-wheel drive. The more powerful 2.0-litre and 2.5-litre petrol engines will be offered exclusively with four-wheel drive.
Audi is also planning a hardcore version of the TT called the TT GT3. It will be under 1000 kgs and will be powered by an insane 2.5L turbocharged engine running on its maximum power. It will have a stripped out interior and a roll cage inside the car.
Stay tuned as we get you more updates on the next generation Audi TT.
[Rendering Courtesy -  Fourtitude.com]