The 2014 Audi A8 needs its mid-life facelift to maintain brand freshness. With its arch rival, the Mercedes S Class, having just been introduced in a complete new avatar, Audi has to ensure that the refreshed A8 is brought in due time.
[can't see the video above? Head over to Youtube]
This 2014 A8 test mule was spotted and taped by YouTube members 'T959056' and 'HotCarSpotter88' in Europe recently.
While the car has been camouflaged, we can speculate about the changes keeping in mind Audi's history for mid-life product updates.
[Can't see the video above? Head over to YouTube]
The bulk of the changes are around the headlights and the taillights. Their design will be sharper and Audi would probably improve the style or specifications of the LED lighting.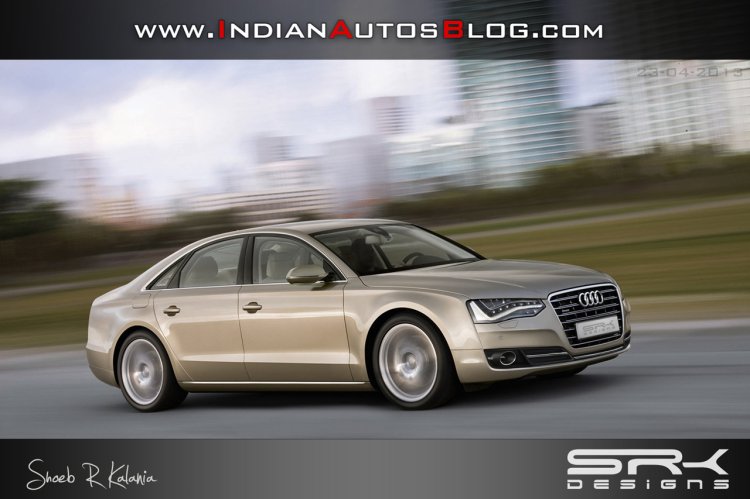 The front and rear bumpers are mildly restyled and the exhaust tips are differently shaped as well.
Inside the new A8, certain changes are expected on the Audi MMI (Multimedia Interface). Improvements will be seen to the ACC (Adaptive Cruise Control) to feature a steering assist system, given that this feature is already available on cars such as the 2014 Mercedes S Class and the 2014 BMW 5 Series.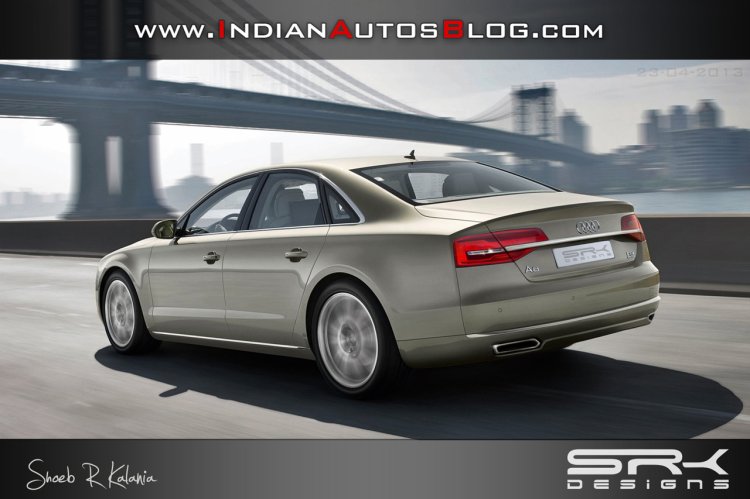 Underneath the hood, the sight is familiar with petrol engines starting from the 2.0 TFSI hybrid, 3.0 TFSI, 4.0 TFSI and concluding with the 6.3-liter W12 FSI. The 3.0 TDI and the 4.2 TDI engines will form the diesel attack. Expect Audi to tweak these engines for lower CO2 emissions and higher fuel economy.
The 2014 Audi A8 could grace the 2013 Frankfurt Motor Show, scheduled in September this year.