The TVS Apache RTR has been left behind by the contemporary looking rivals. The shift in its looks which was made last year doesn't seem to be received well by the Apache loyalists.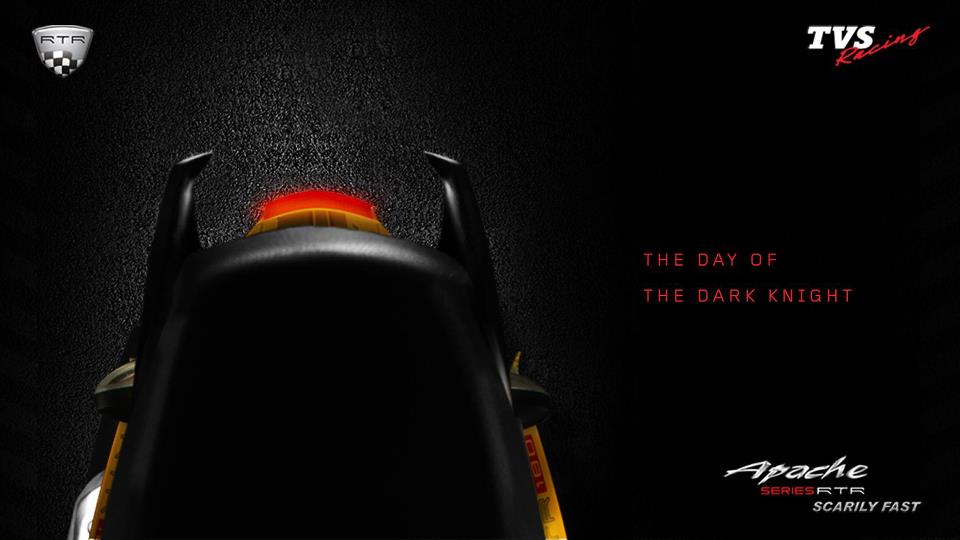 So in order to come back into contention, the Hosur based two wheeler maker is working on a reskinned version of the motorcycle. The company has started teasing the new bike on its Facebook page and on the official website.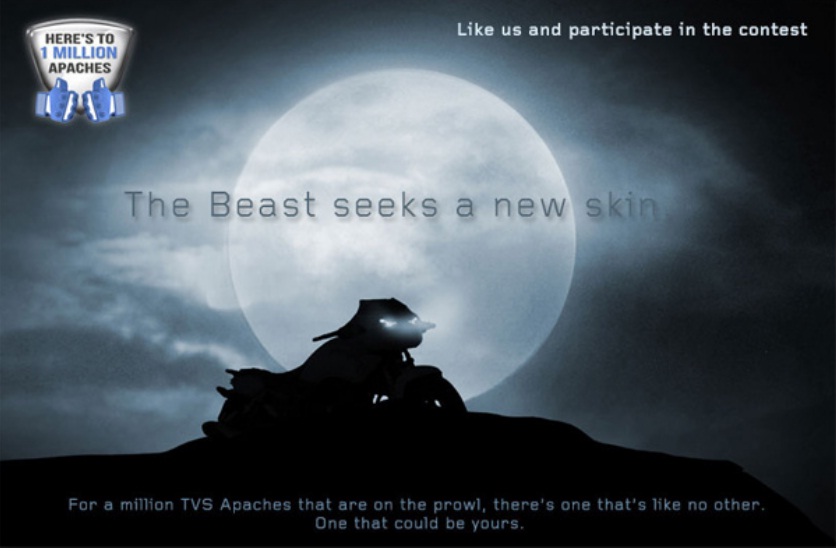 Two of the teaser images read "The beast seeks a new skin" while the other one says "The day of the dark knight". One of the teasers provide a dark silhouette of the new bike while the other shows the new grab rails. The third one points out the current body elements that are axed.
While the bike depicted in the teasers is a RTR 180, it remains to be seen whether the RTR 160 will also get the update or not. Our hunch is it will!

TVS is emphatic about the "new skin" implying that the bike's mechanical hardware would stay untouched. The TVS Apache RTR 180 is powered by a 17.05 bhp 177.4cc single cylinder engine. A hike in the power output will be a welcome addition.
The teasers suggest that TVS is gearing up to unveil the new TVS Apache RTR anytime soon. Stay tuned to Indian Autos Blog to know more.