If you thought that the Daihatsu Kopen was a bit feminine for your taste then you will be pleased to know that the Japanese automaker is all ears for you. Daihatsu has presented a new, butch looking Kopen concept at the Tokyo Motor Show that may make the little roadster a rage amongst the youngsters.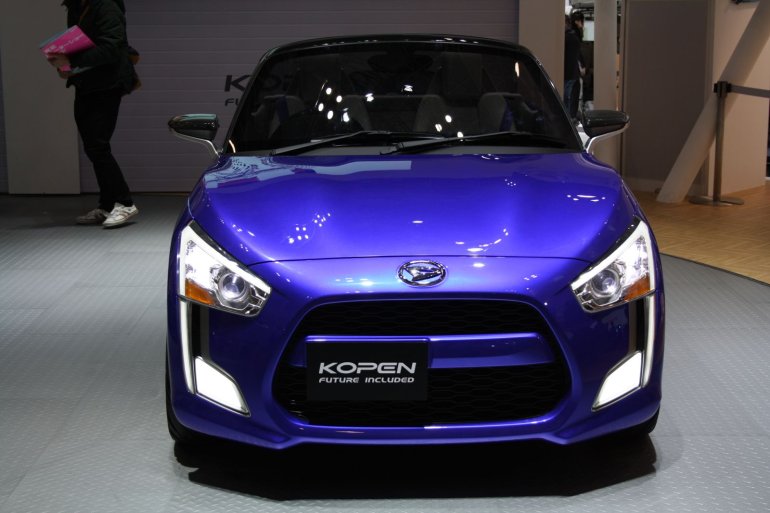 Daihatsu has been toying with the idea of a Copen successor since a very long time. The company presented the D-X concept at the Tokyo Motor in 2011 and the D-R concept in Indonesia last year. However none of them used the word 'Copen' explicitly. But the Kopen (now spelt with a 'K') is back!
The Kopen is an aggressive-looking mini cabriolet that measures in at 3,395mm long, 1,475mm wide and 1,275mm tall.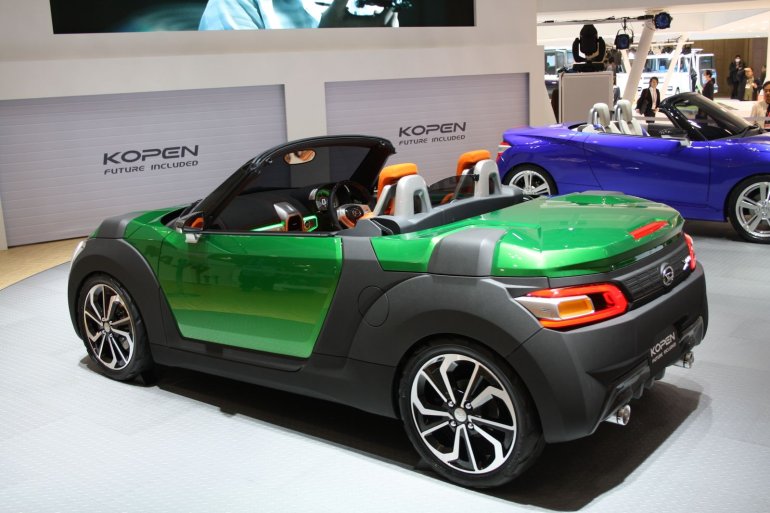 There are three different versions of the same concept. The blue and orange cars are the RMZ version while the green one is the XMZ model which has a strange body cladding. We are not too sure how a roadster can be an off-roader but Daihatsu is known for such wacky concepts (note that not all versions are represented in our gallery).
Being a Kei car, the power will come from a three-cylinder, 660cc engine mated to a CVT featuring steering-wheel mounted paddles. The engine will be able to propel the mini roadster to a top speed of 180 km/hr with a 0-100 kph sprint time of 11.7 seconds.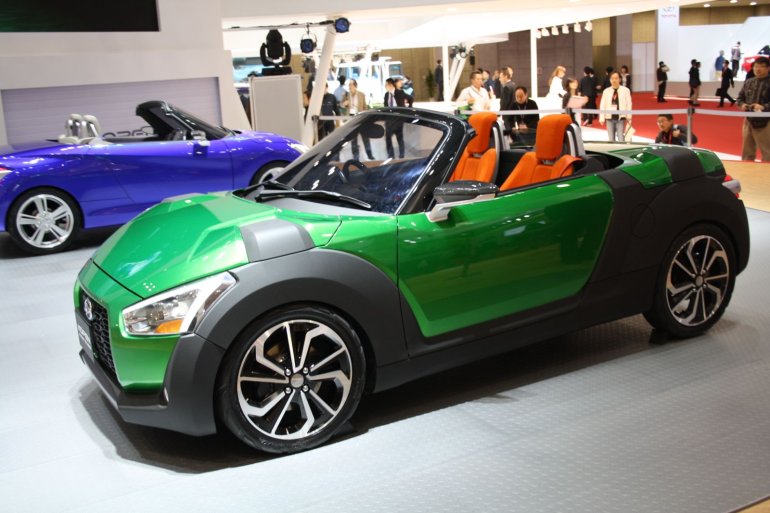 The Daihatsu Copen's arch rival Honda Beat is also being revived at the Tokyo Motor Show (by the S660 Concept). It obvious that pretty soon it will be raining miniature low-cost sports cars in markets that can support these cars. Small is certainly the new Big!
Daihatsu Kopen Image Gallery