As you may already know, the Suzuki Grand Vitara recently got a minor facelift. The little SUV now heads to the land down under.
Suzuki Australia claims that the 2WD models is now accounting for almost half of all SUV sales locally. Hence, the Vitara gets suffix 'Urban' and a cosmetic makeover.
The Suzuki Grand Vitara Urban will be powered by the same 2.4 litre naturally-aspirated petrol engine generating 163 bhp and 225Nm of torque. There will also be a turbo-diesel engine generating 127 bhp and 300Nm of torque. It will be mated to a five-speed manual transmission or a four-speed automatic.
It features a new grille and re-worked bumper, new seat fabrics, two new colors and new 17-inch alloy wheels. Despite of ditching the 4WD, the towing capacity remain unchanged at 1,850kg. It starts at $24,990 (around 15 lakhs) so it's still a bit pricey!
Soon after this, the Vitara will head north to Russia. The Russian subsidiary of Suzuki has confirmed that the Grand Vitara will be launched at the Moscow Motor Show. It will be called the 'Shield' and it will be complemented on-stage with the recently facelifted Suzuki Jimny.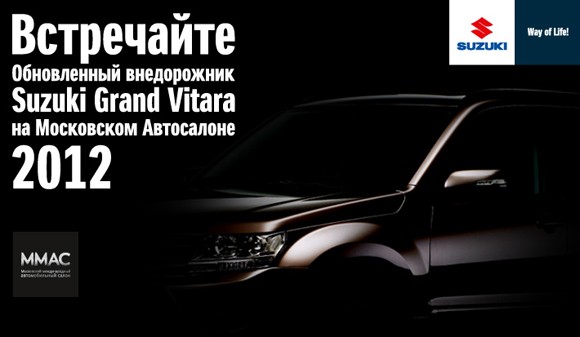 We have been campaigning rigorously for Maruti Suzuki to localize the Vitara for India. The Grand Vitara is a very decent urban run around that is competent enough to challenge the Duster and EcoSport spec to spec. All it requires is a little bit of commitment from Maruti Suzuki, for doing an Eeco (originally a Versa) with the Vitara.
[Source: Caradvice.com.au & es.autoblog.com]